2014 Toyota Corolla Buyer's Guide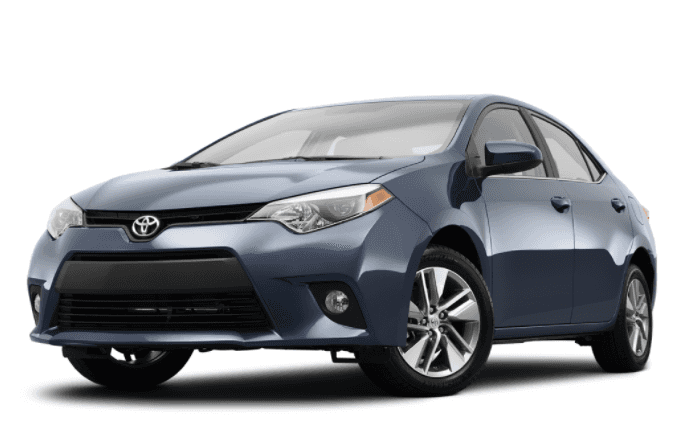 The 2014 Toyota Corolla buyers guide is right here. So close out the five other browser windows, Christopher Columbus, you're search is over. Let us walk you through why the 2014 Toyota Corolla is the right car for all your future voyages.
SNEAKY SMOOTH
So let's talk about the ride. The 2014 Toyota Corolla has a wheelbase extension that is nearly four inches longer than last year's model. What does this mean? It means sharp rides motions of Corolla past are now smoother. Plus, with the extended wheelbase, the 2014 Toyota Corolla has a bit more interior room – 5.1 inches in the back seats to be exact. But let's get back to ride, shall we? The two new transmissions: a CVT for the shiftless and a new six-speed manual offer a quieter and smoother ride than Corolla models before.
FUEL SIPPING
The 2014 Toyota Corolla LE Eco is a fuel sipping wonder. It's not a hybrid. It's not an EV. It's not even a diesel. It's traditional combustion engine, powered by old fashioned petro and it gets 42 mpg on the highway*. But if you're not an eco-geek and still want to reap the benefits of fuels efficiency the other Corollas in the 2014 class can manage up to 38 mpg on the highway*. And with LED lights, Bluetooth connectivity, and no lack of power options, the 2014 Toyota Corolla is a one stylish fuel saving superstar.
As you can see the 2014 Toyota Corolla has plenty of fancy features and is kind of a sight to see – better yet drive. This buyers guide is but a brief look into the latest and greatest Corolla. The exterior has had a facelift, the interior is more spacious and the ride is quite and much smoother. So stop by Warrenton Toyota here in Warrenton, Virginia and give the 2014 Toyota Corolla a drive.
*Based on EPA mileage ratings. Use for comparison purposes only. Your mileage will vary depending on how you drive and maintain your vehicle, driving conditions and other factors.
Back to Parent Page