2016 Toyota Corolla Safety Facts and Features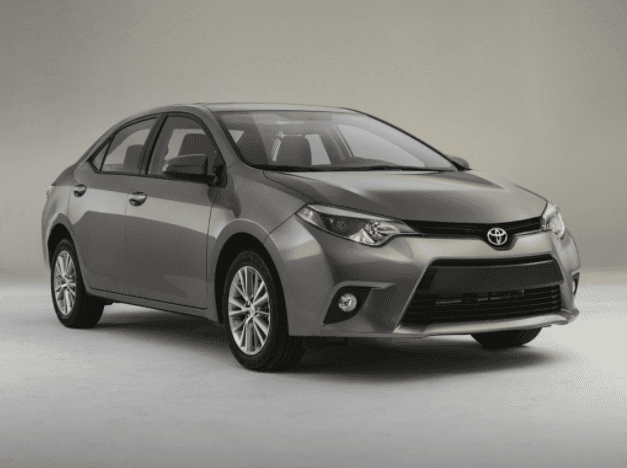 Consumers searching for a compact sedan that is stylish as well as safe will find the 2016 Toyota Corolla to be an excellent choice. Boasting top safety testing scores from the National Highway Traffic Safety Administration, this vehicle is equipped with a number of both active and passive safety systems to give you peace of mind.
2016 Toyota Corolla Framework
At the core of the Corolla's safety features is a resilient frame that is built for protection. The structural foundation of the 2016 Toyota Corolla provides maximum safety for all occupants. Features in the supportive framework include front and rear energy-absorbing crumple zones, high tensile strength steel body panels, side-impact door beams, head-impact protection structure, and a collapsible steering column that is designed to absorb energy.
Toyota Corolla Airbags
The bucket seats and bench seating in the Corolla are also built to protect occupants with an advanced airbag system that provides eight airbags throughout the cabin to offer instant protection in the event of an emergency. These airbags include front seat-mounted airbags, along with front and rear side curtain airbags and a driver's knee airbag. The chance of front seated occupants sustaining whiplash is reduced with special seats designed to protect riders against this injury.
2016 Corolla Advanced Safety
Consumers will find that the 2016 Toyota Corolla also features an Enhanced Vehicle Stability Control system that will help drivers maintain balance. It even corrects both over- and under-steering during challenging turns. Traction control helps when traveling in slick conditions, such as snow, rain, or even while traveling on a loose gravel road. The 2016 Corolla also features an antilock brake system that will prevent the steering wheel from locking up during emergency braking conditions and an electronic brake-force distribution system that will redistribute brake power when the trunk or backseat has additional weight. Brake Assist helps drivers apply the maximum amount of brake force whenever an emergency braking situation is detected. In addition, the 2016 Corolla also comes with Smart Stop Technology, which will bring the car to a stop in the event of hard braking.
Now that you know about the safety features of the 2016 Toyota Corolla, are you ready to give one a test drive? Contact us at Warrenton Toyota in Warrenton, Virginia, today to schedule a time.
[inventory model="corolla" type="new"]
Back to Parent Page