2022 Toyota Corolla vs. 2022 Honda Civic
Compact cars are excellent options for people who drive to work every day, transport the carpool, run frequent errands, or like weekend getaways. In other words, sedans like the
2022 Corolla
and 2022 Civic are versatile and suited to many driving conditions. Read this review to see how the two models compare. The 2022 Corolla has a fantastic interior, both in terms of space and design. It also drives well and comes with many safety features. The 2022 Civic is tough competition, but we believe the 2022 Corolla beats it out in most regards. You should decide for yourself by reading this overview of the two competitors and then visiting us at Warrenton Toyota. You can ask our esteemed associates about your
car-buying options
and make sure you get the right car for life in Warrenton, VA.
Interior Comparison
The 2022 Corolla and Civic sedans have around 90 cubic feet among five seats and nearly 15 cubic feet in the trunk. That gives drivers and passengers plenty of space for their belongings and legs. Notably, the rear seat folds flat in both models to make more room for cargo in the trunk. The 2022 Corolla feels more refined than the 2022 Civic. It has a push-button start on every model and a passive entry. Dual-zone climate control, heated seats, and ambient lights come on mid-tier Corolla models. Upgrades include wireless charging and JBL speakers. Otherwise, every 2022 Corolla lets you stream audio and navigation from your smartphone, as does the 2022 Civic. Overall, the 2022 Corolla is more accommodating, has easy-to-learn features, and looks better than its competitor, the 2022 Civic.
2022 Toyota Corolla Interior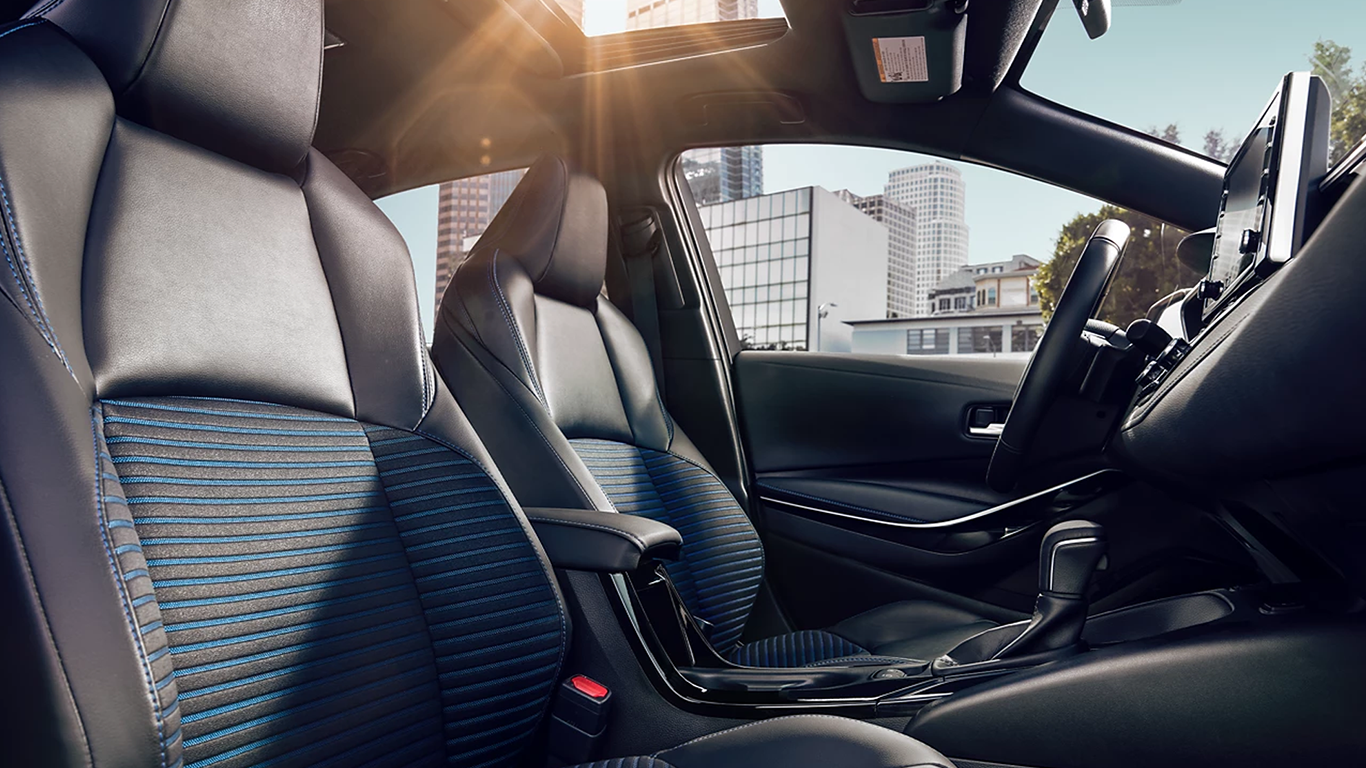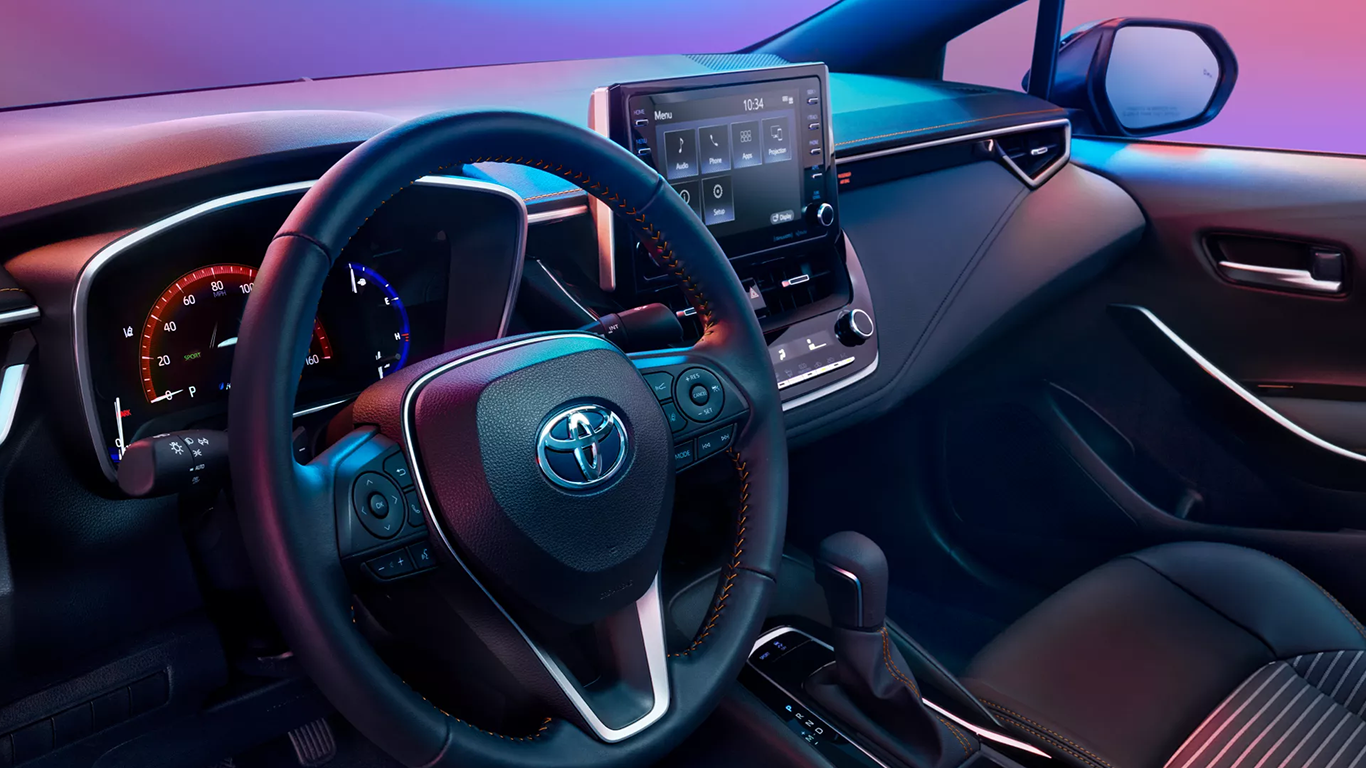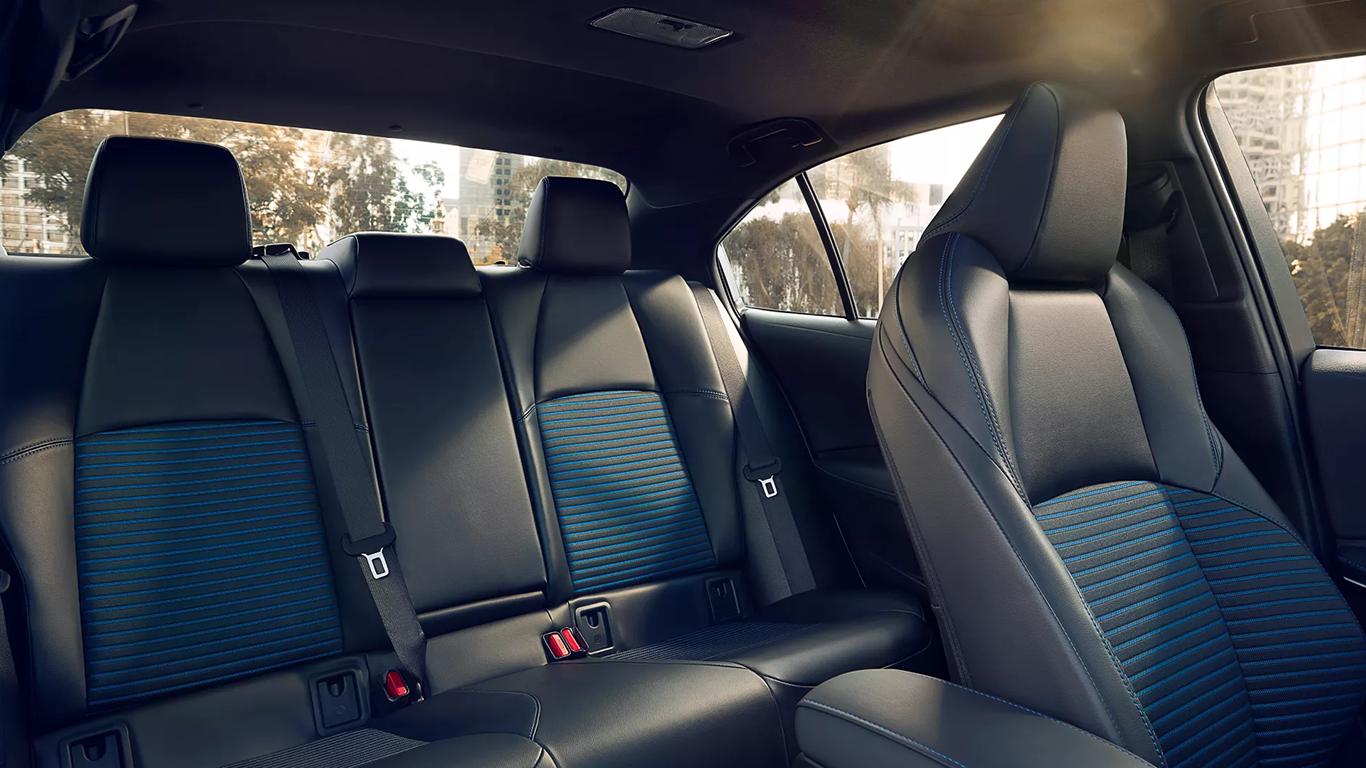 2022 Honda Civic Interior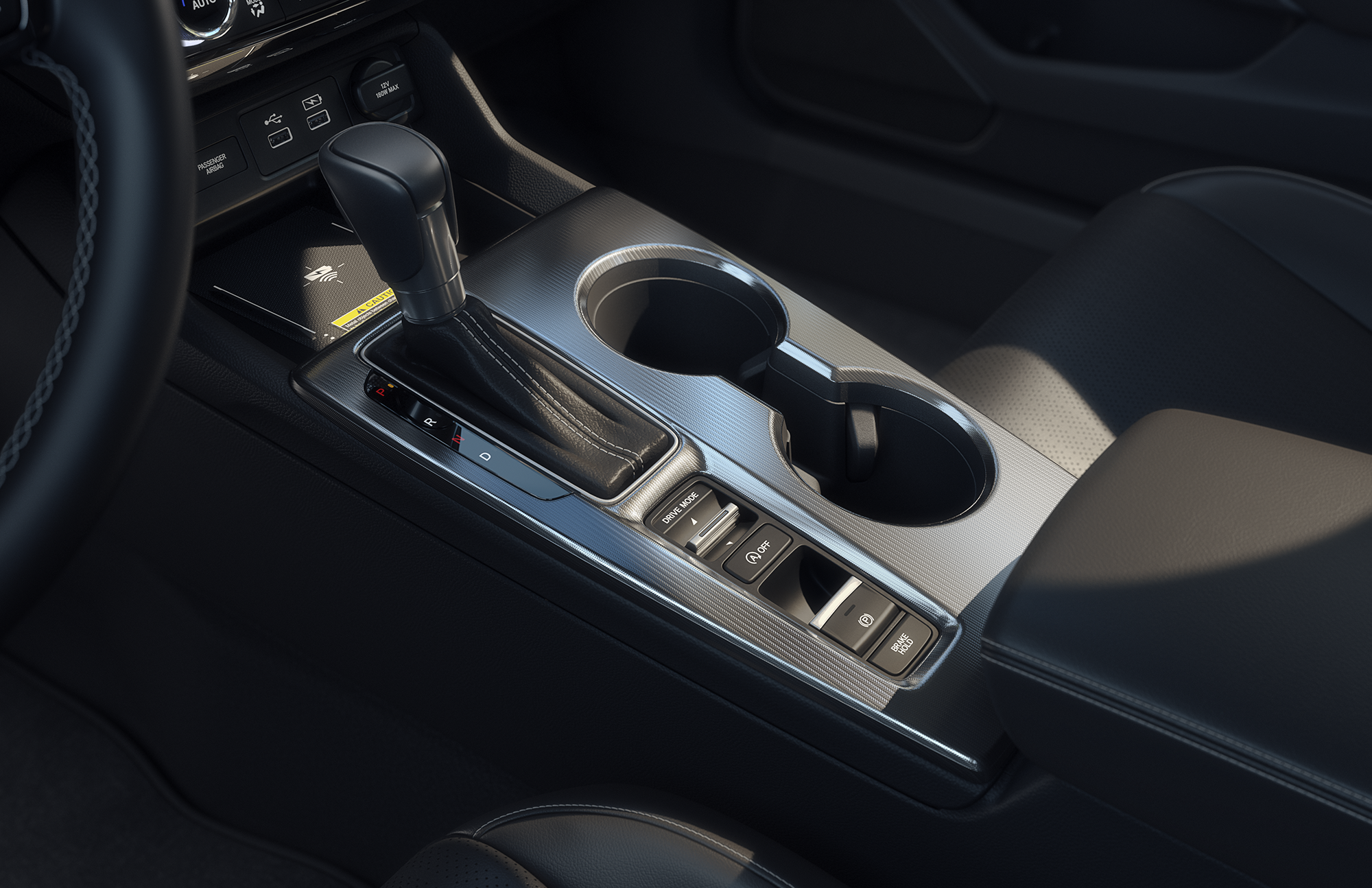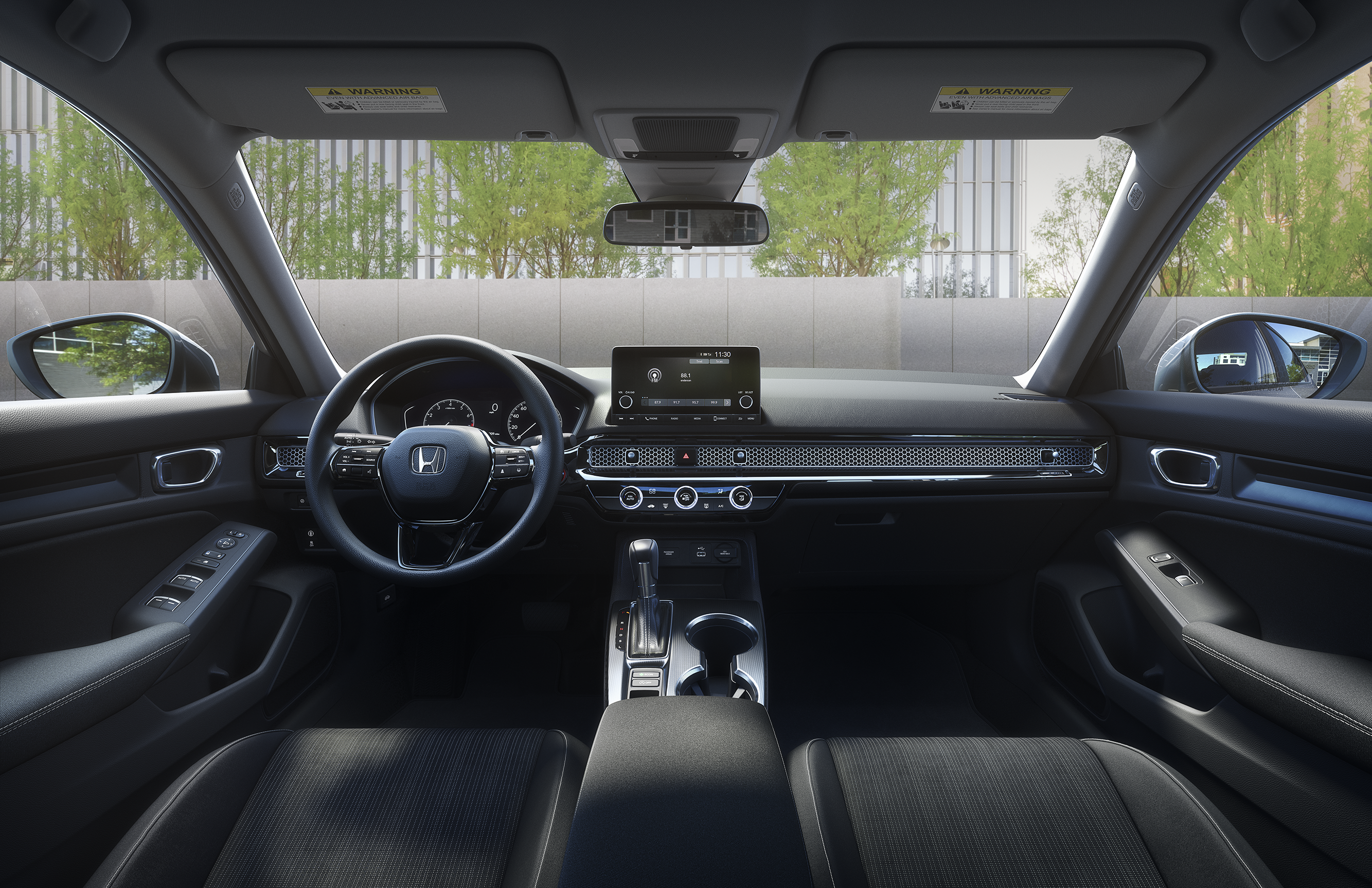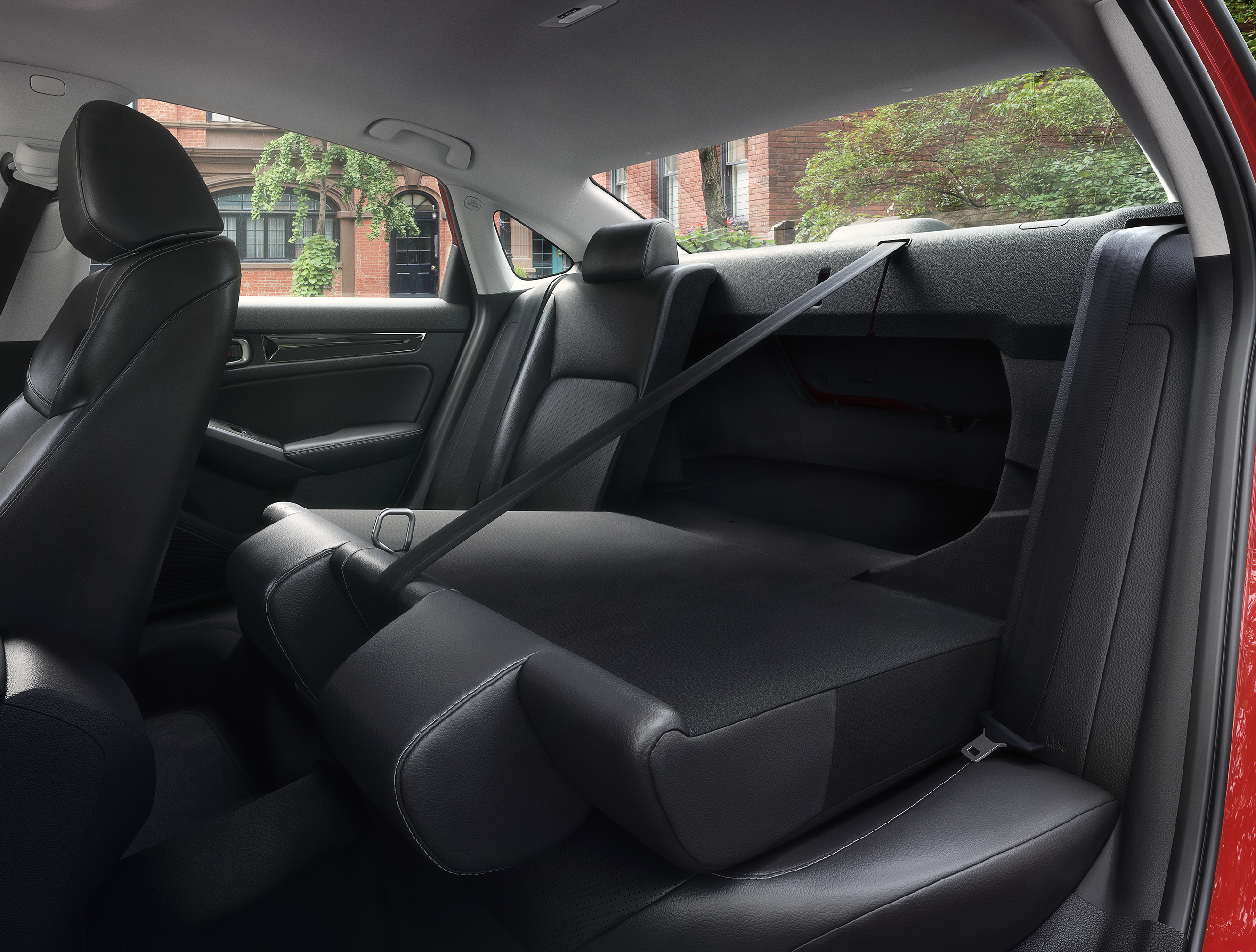 Performance Comparison
Both the 2022 Corolla and 2022 Civic have four-cylinder base engines, which make large enough power to get these things off to the races. With the Civic, the upgrade option is a smaller turbocharged engine. In the 2022 Corolla, you can upgrade to a larger engine or hybrid setup. The hybrid is the most efficient Corolla, but it is also fairly powerful. All 2022 Corollas come with responsive steering and absorbent suspension. Because of its similar base engines and better upgradable options, the 2022 Corolla is better than the 2022 Civic at driving. Ask our associates more about why drivers prefer the 2022 Corolla at Warrenton Toyota in Warrenton, VA.
Safety Features Comparison
The 2022 Corolla and 2022 Civic earned top safety scores from the National Highway Traffic Safety Administration, five stars each. That means the cars did well in crash tests. Both vehicles also come with driver-assist features to prevent accidents. The 2022 Corolla has adaptive cruise control, automatic emergency brakes, and lane-departure warning. You can get some of these features in the 2022 Civic too. Safety should be a priority when picking out your next car. When you visit us at Warrenton Toyota, you can ask our team how the 2022 Toyota Corolla will ensure your safety on drives through Warrenton, VA.
Find the 2022 Corolla near Warrenton, VA
Come to
Warrenton Toyota
, where you can find the
2022 Toyota Corolla
for sale in Warrenton, VA. At our lot, you can check out the 2022 Corolla in person. Nothing compares to a test drive in deciding whether a car is fit for you. Compare the 2022 Toyota Corolla to other models today and let our team help you find an automobile that fits your life and your budget in Warrenton, VA.