2022 Tundra Vs. 2022 F-150 near Warrenton, VA
Drivers laud the Toyota company for its wide range of pickup options including the large 2022 Toyota Tundra which competes with segment classics like the 2022 Ford F-150. While the newest Ford pickup is an exciting option, it hardly holds a candle to the past few Tundra models, including the 2022 edition. Pickup drivers want high-performance engines, plentiful space in the bed and cabin, and convenience and safety features.
The 2022 Toyota Tundra delivers on all these fronts, making it an excellent addition to any garage in Warrenton, VA. Both the 2022 Tundra and 2022 F-150 rely on high-performance V6 engines while boasting comfy, practical accommodations and high-end infotainment systems. Read how the 2022 Toyota and 2022 F-150 compare, then visit us to get a closer look at Warrenton Toyota in Warrenton, VA.
Interior Comparison
The 2022 Toyota Tundra seats five in CrewMax and Double Cab models. The 2022 F-150 seats three in its Regular Cab models, five in its SuperCrew models, and six in its SuperCab models. Both trucks provide ample space among their rows. Inside, the 2022 Toyota Tundra offers refined materials for its drivers, including genuine wood and thoughtful design. Power-adjustable heated and ventilated seats come on top-tier trims, and large cubbies ensure you have ample storage for all your belongings. You also get classic analog gauges with an info screen or a 12.3-inch digital gauge screen.
The 2022 Tundra has an 8-inch or a vertically oriented 14-inch touchscreen infotainment screen, while the 2022 F-150 comes with either an 8-inch or 12-inch system. The infotainment lets you stream navigation and audio applications from your compatible smartphone. The 2022 Tundra emphasizes style and comfort when comparing its interior to the 2022 F-150. See what we mean in person at Warrenton Toyota in Warrenton, VA.
2022 Toyota Tundra Interior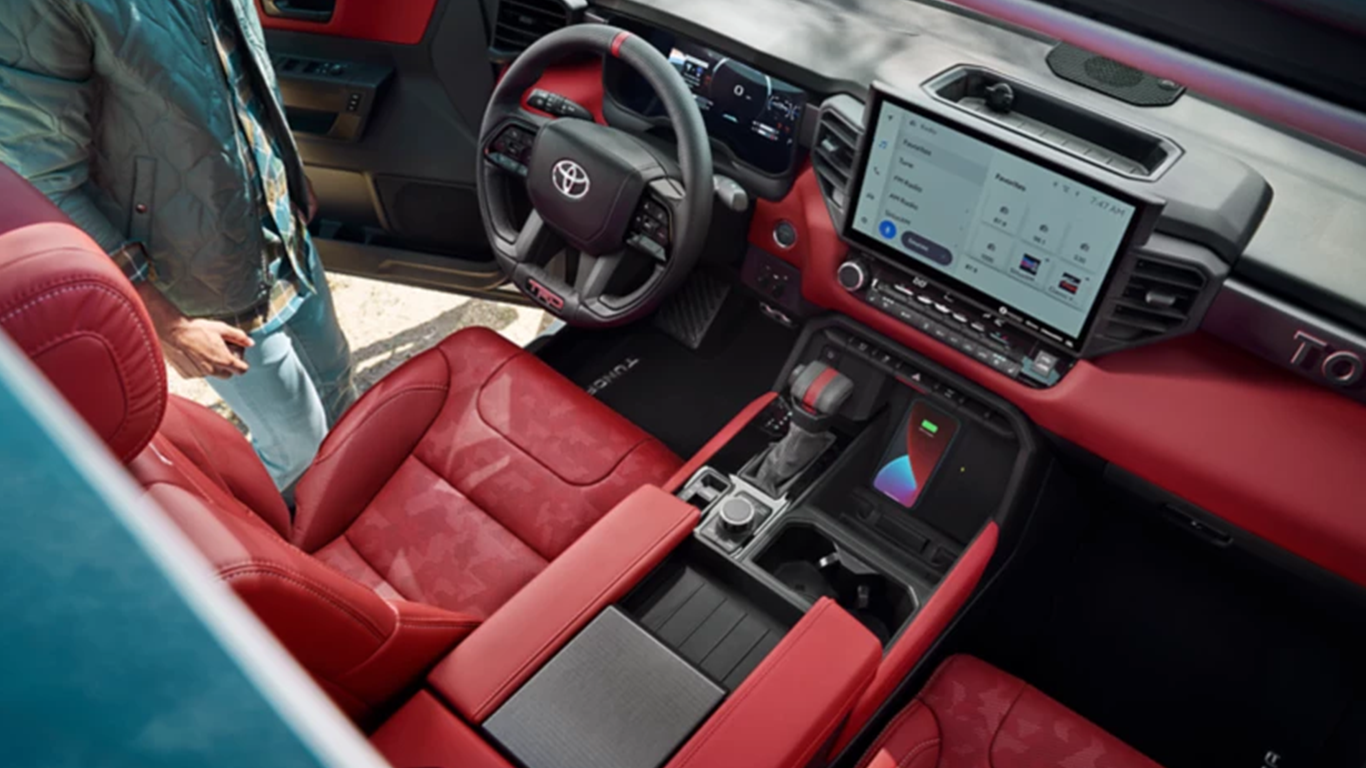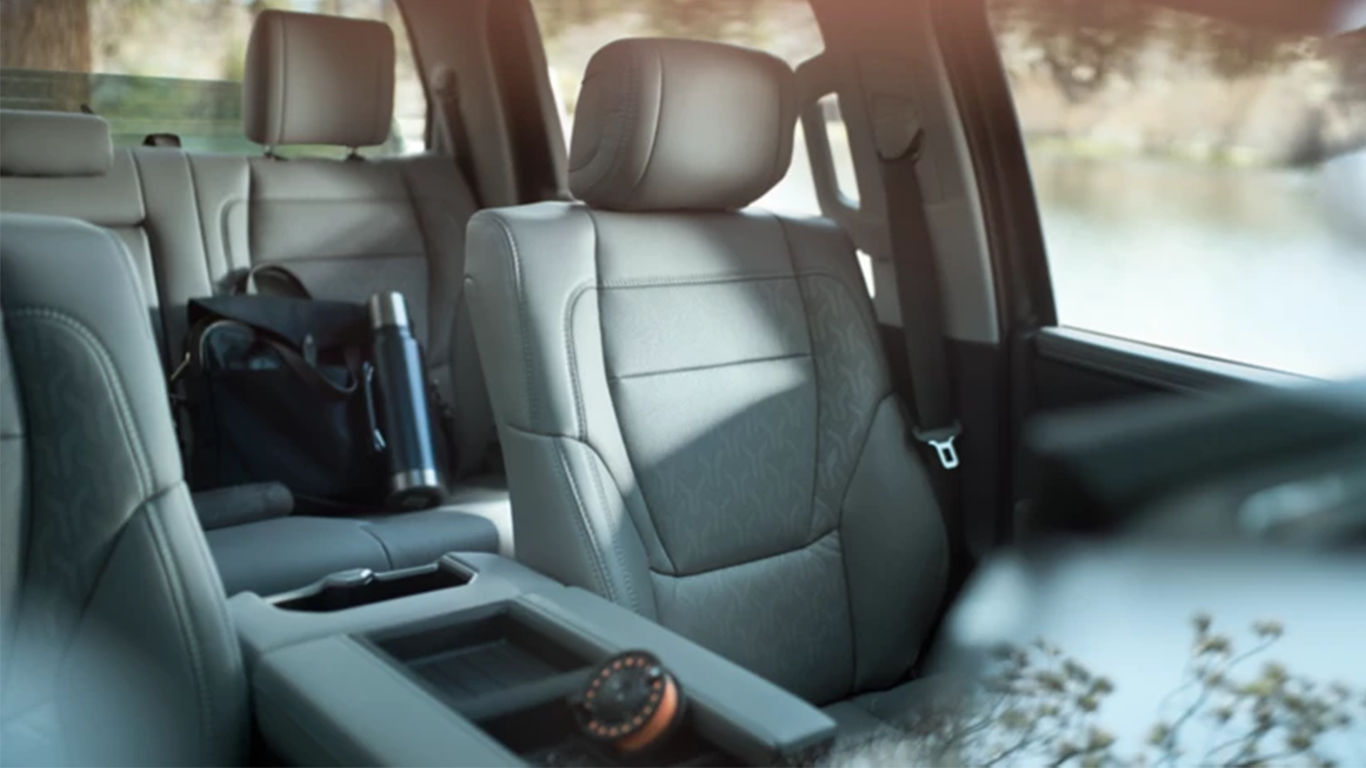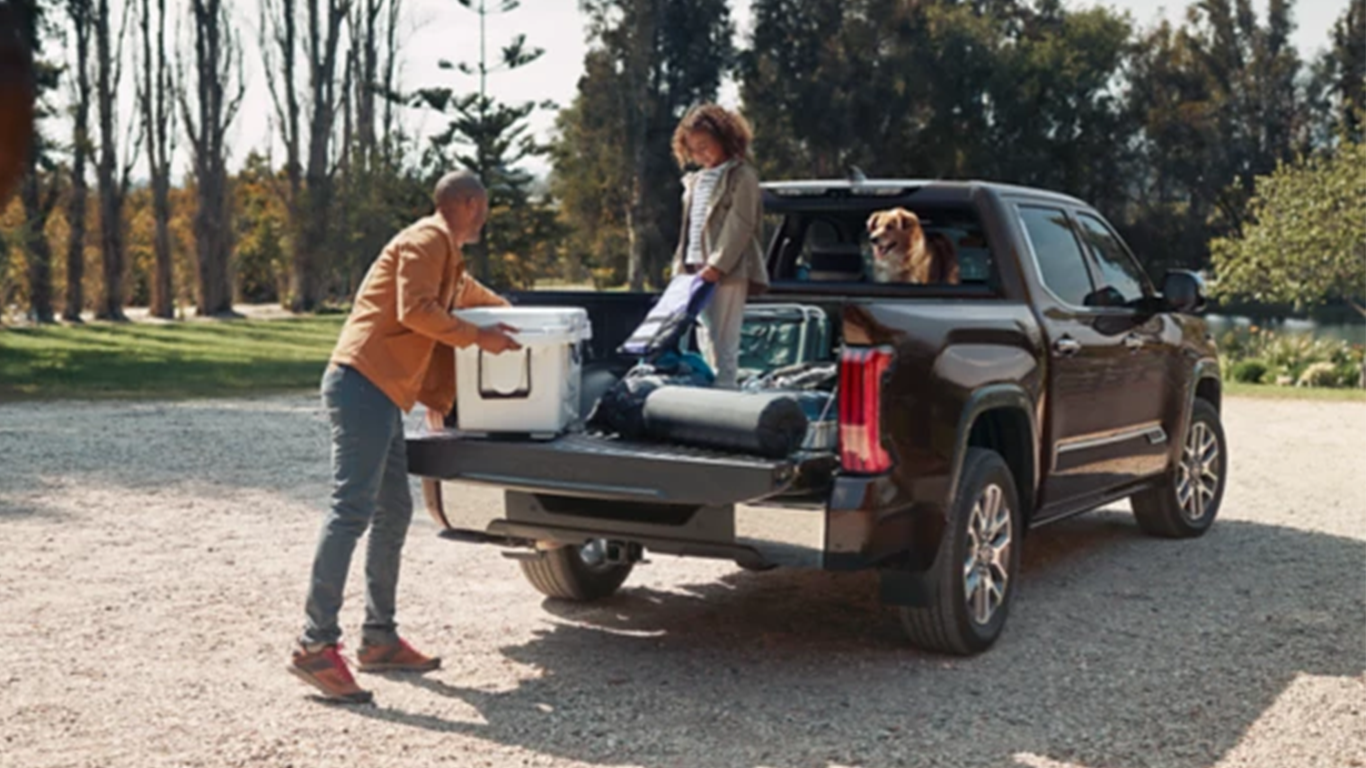 2022 Ford F-150 Interior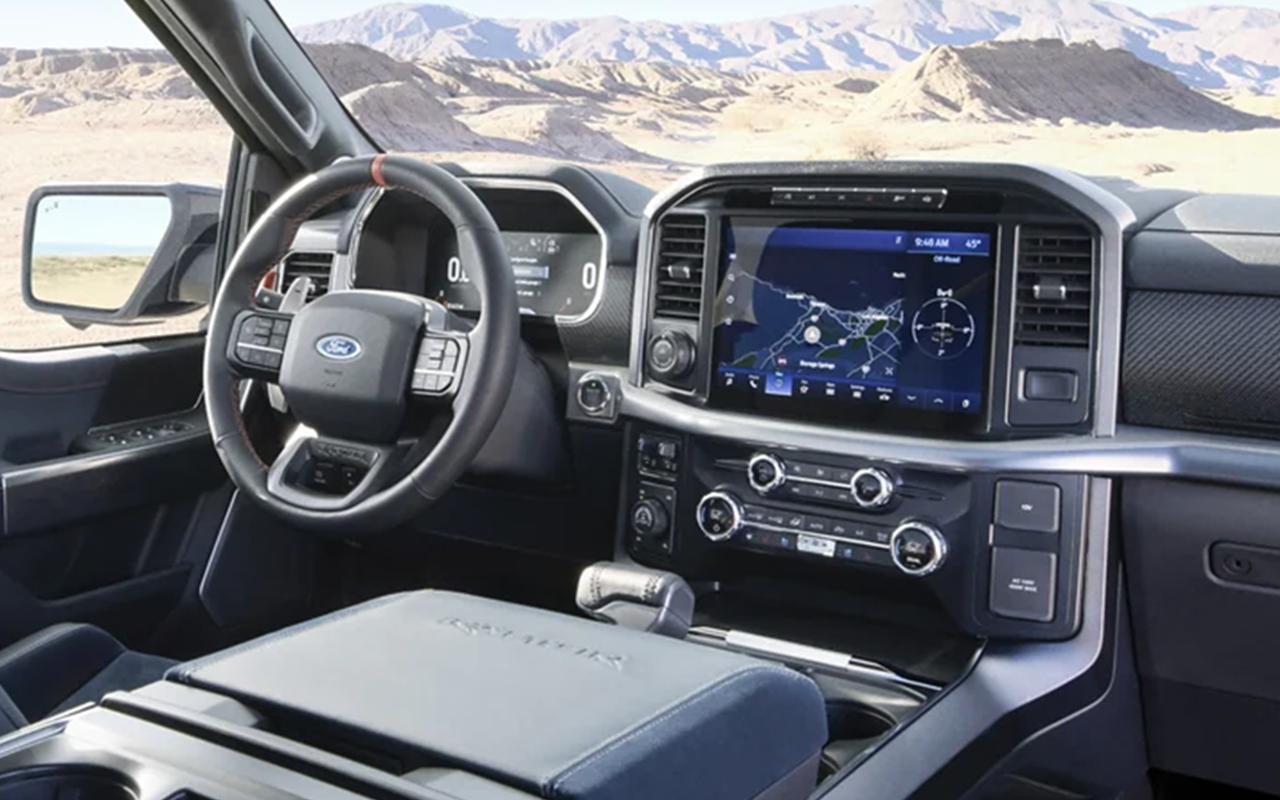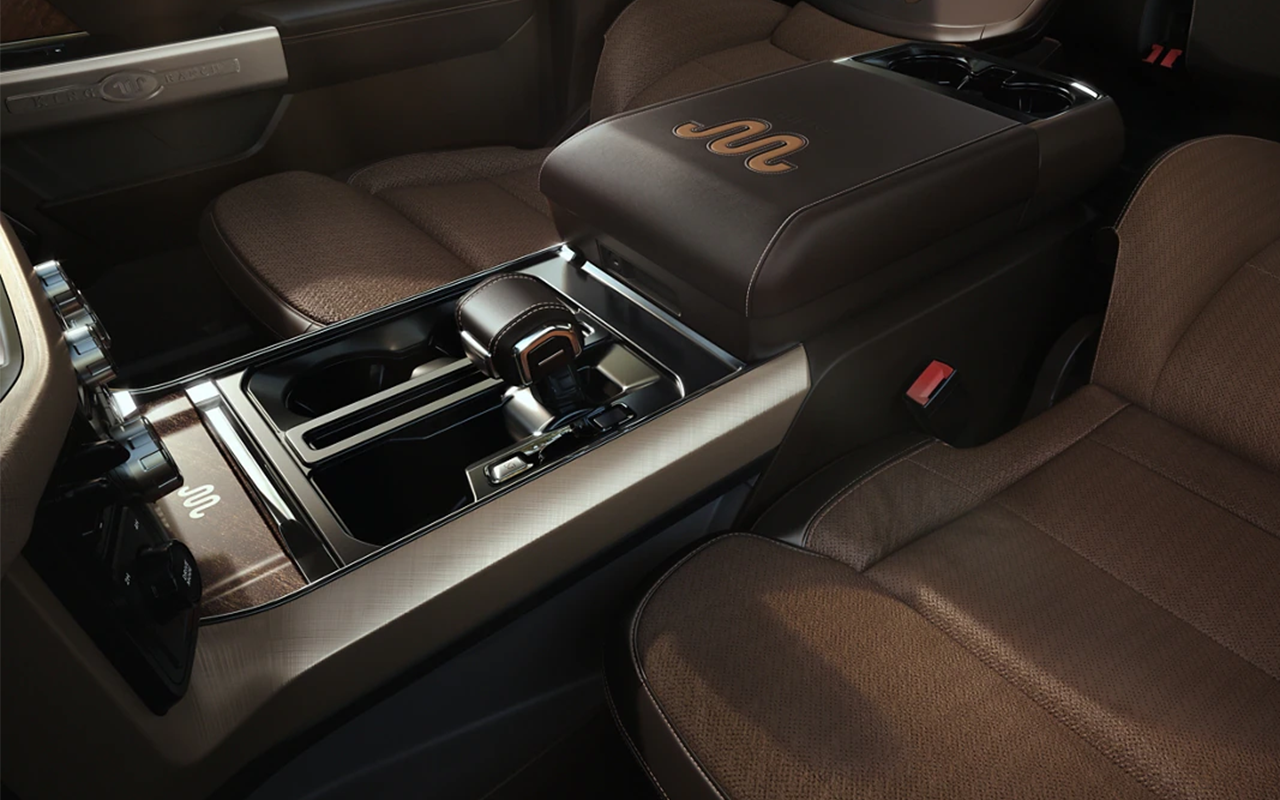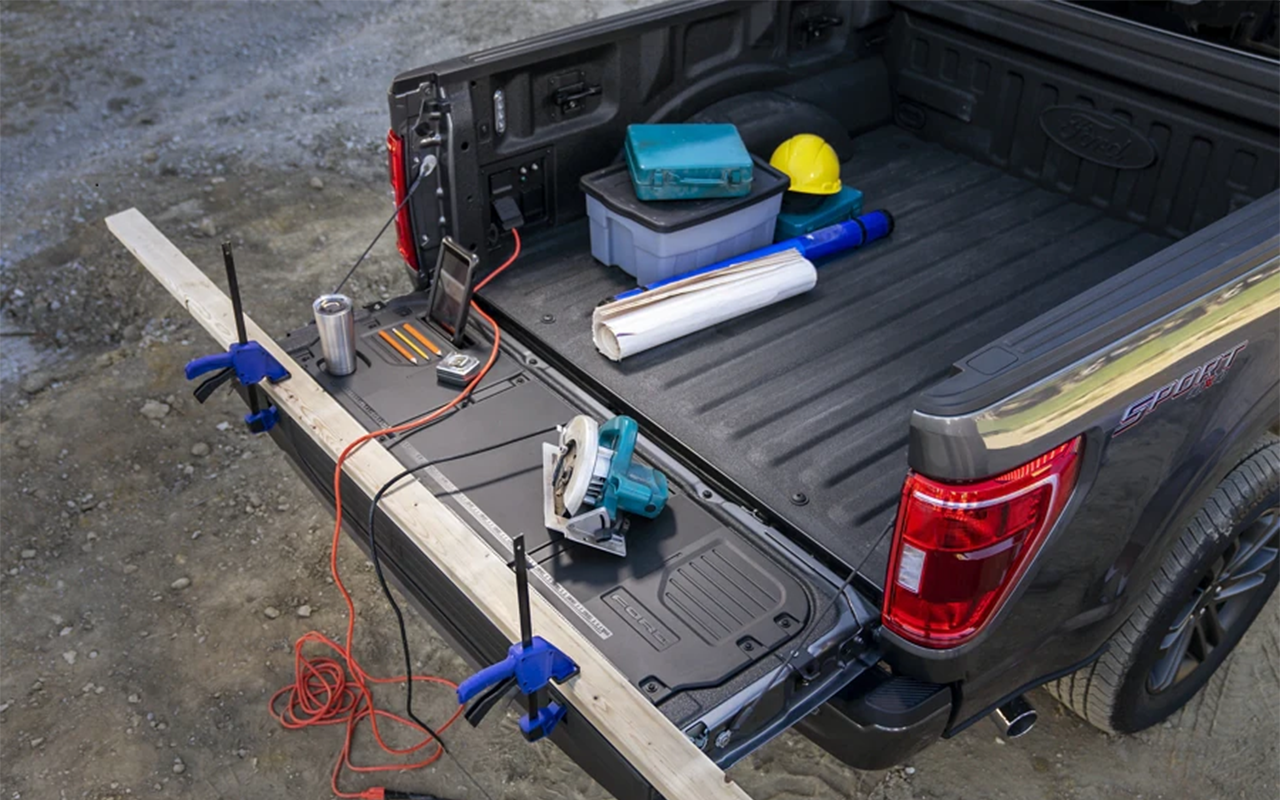 Performance Comparison
With pickups, the engine is often the most prized part. The basic 2022 Tundra setup consists of a twin-turbocharged V6 that can make 389 horsepower and 479 pound-feet of torque. The base F-150 makes upwards of 290 horsepower or 265 pound-feet of torque with a V6. Each model uses a 10-speed automatic transmission and rear- or all-wheel drive, true of all 2022 Tundra and 2022 F-150 engine setups. When equipped, the 2022 Tundra tows up to 12,000 pounds and the 2022 F-150 tows up to 8600 pounds. The 2022 F-150 has a 325 horsepower/400 pound-feet-of-torque V6. This is still not as powerful as the base Tundra and its all-new i-FORCE engine.
The Tundra can also be upgraded to host an all-new i-FORCE MAX Engine, equipping an electric motor to the base V6 and bringing its maximum power output up to 437 horsepower or 583 pound-feet of torque. The 2022 F-150 hybrid makes 430 horsepower and 570 pound-feet, the model's highest possible output.