2023 Toyota Corolla vs. 2023 Kia Forte
In a market awash with crossovers and SUVs of all sizes, the compact car has remained relevant, and for a good reason. Not everyone wants a jacked-up vehicle that can't do much more than an equivalent car. That's why models such as the 2023 Toyota Corolla and the 2023 Kia Forte continue to sell well.
The 2023 Corolla is based on the 12th generation of Toyota's famous nameplate and sees some powertrain and spec updates for 2023. It's also available as a hatchback as well as a sedan. The same doesn't ring true for the 2023 Forte, which is only offered as a sedan in the United States. It's based on the third generation of the nameplate that debuted in 2018.
Let's compare the 2023 Corolla vs. Forte in terms of interior, performance, and safety characteristics. Then, we can tell you which one is ahead in the best compact car race. And if you want to see the new Corolla in the metal, contact the sales team of Warrenton Toyota in Warrenton, VA.
Interior Comparison
The 2023 Corolla sedan offers a passenger cabin volume of 89 cubic feet, while the 2023 Corolla hatchback provides 84 cubic feet. While the Corolla is rated to carry up to five adults, you'll find its rear seat more spacious in sedan form. Of course, the hatchback counters with an 18 cubic foot cargo space, which is significantly more than the 13 cubic feet in the sedan's trunk. You can select the optional Enhanced Cargo Space package that frees up five more cubic feet, for a total of 23 cubic feet, albeit at the expense of a spare tire.
Meanwhile, the 2023 Forte may offer a larger cabin, but it's also a longer and wider car as a result. This will make a difference when parking in tight spaces or driving around congested city streets. It's not offered as a hatchback and only comes in sedan guise, eliminating it from the running if you're after a hatchback.
The 2023 Corolla and the 2023 Forte offer automatic climate control with dual-zone on higher trims and come with Apple CarPlay® and Android Auto™ as standard on all trims. Every 2023 Corolla has an 8-inch touch screen, which is the same as most 2023 Forte trims, save for the top two that get a 10.3-inch unit. The 2023 Corolla also offers an impressive JBL speaker system upgrade, plus wireless phone charging.
Toyota Corolla Interior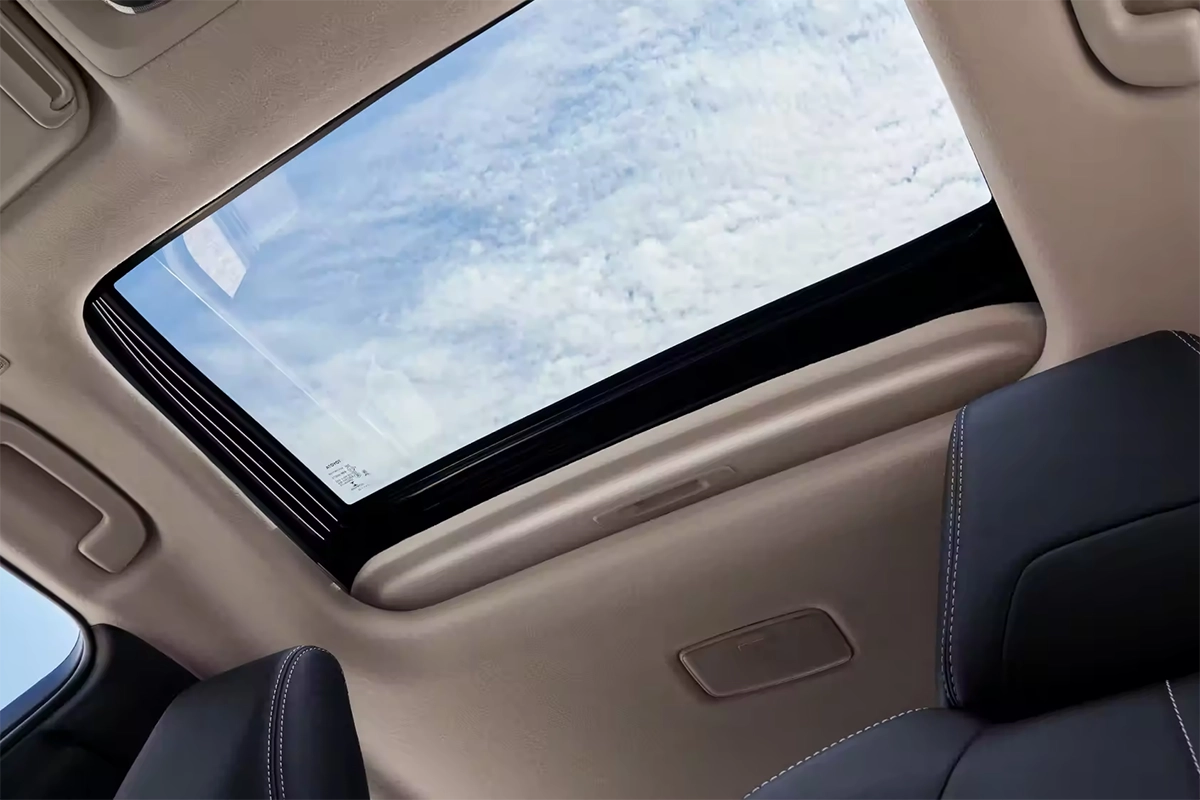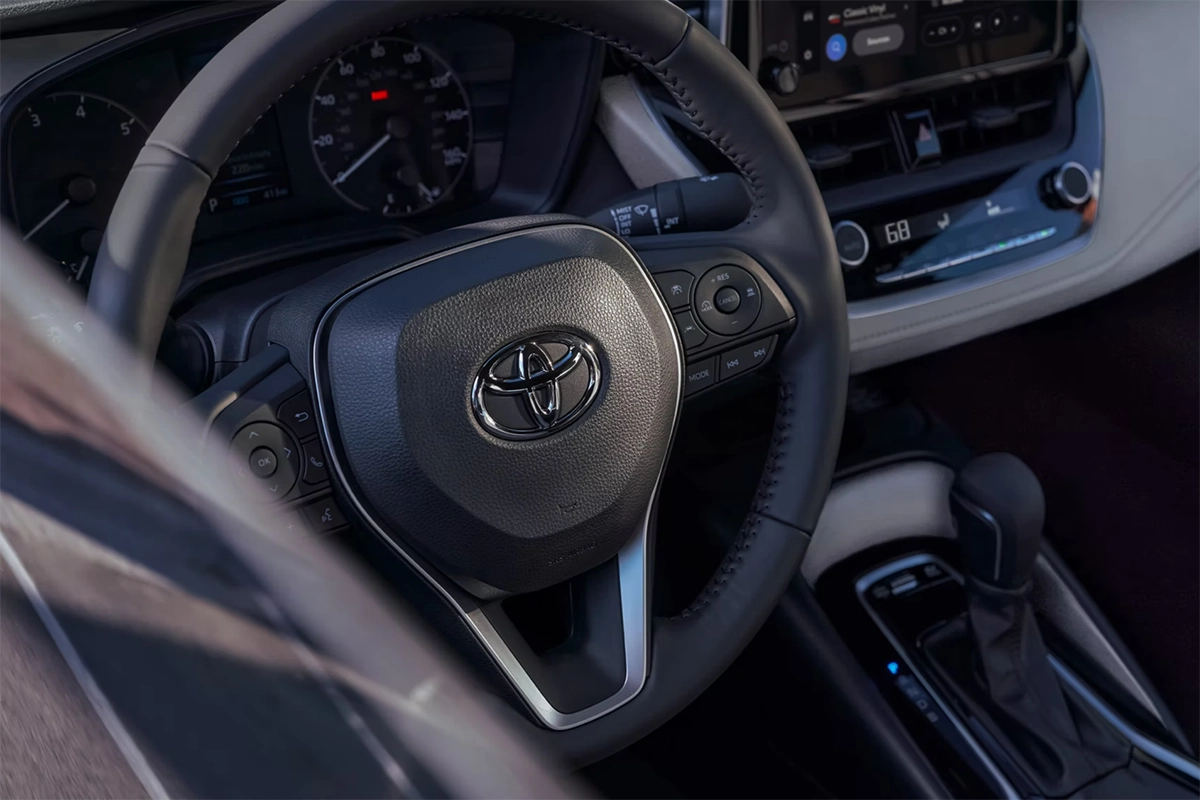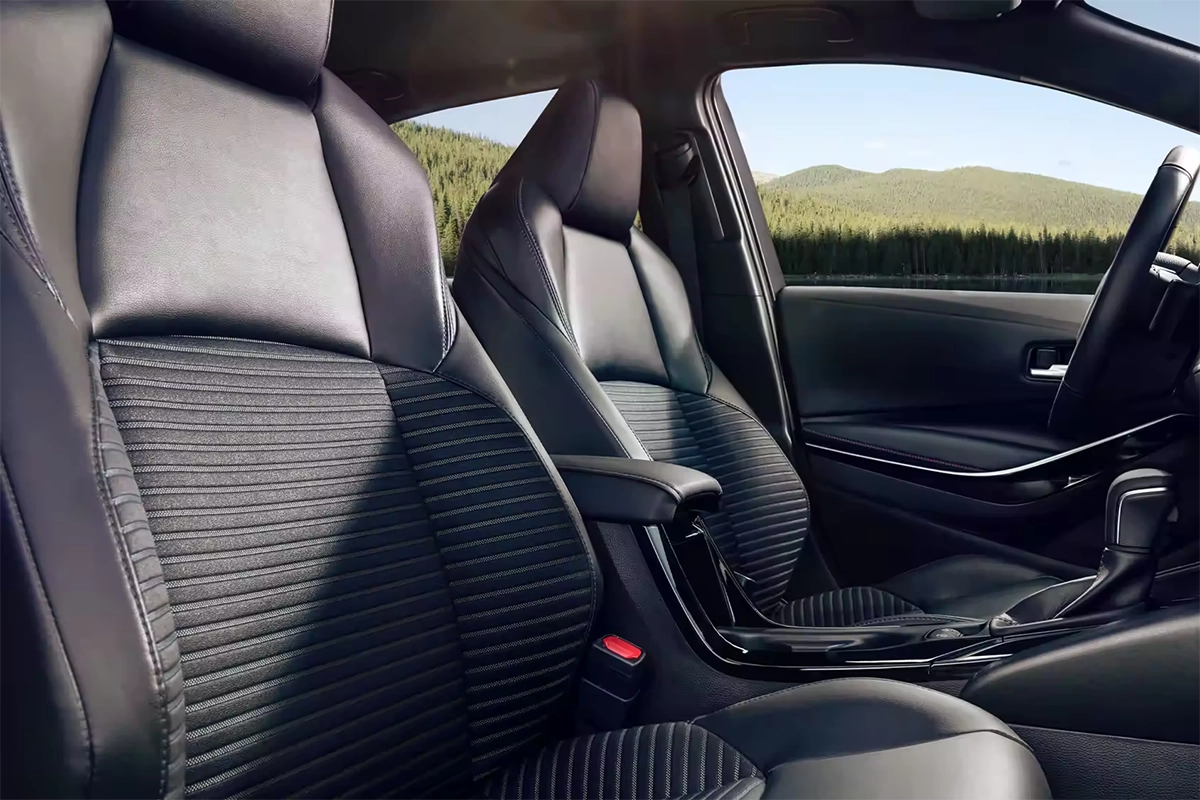 Kia Forte Interior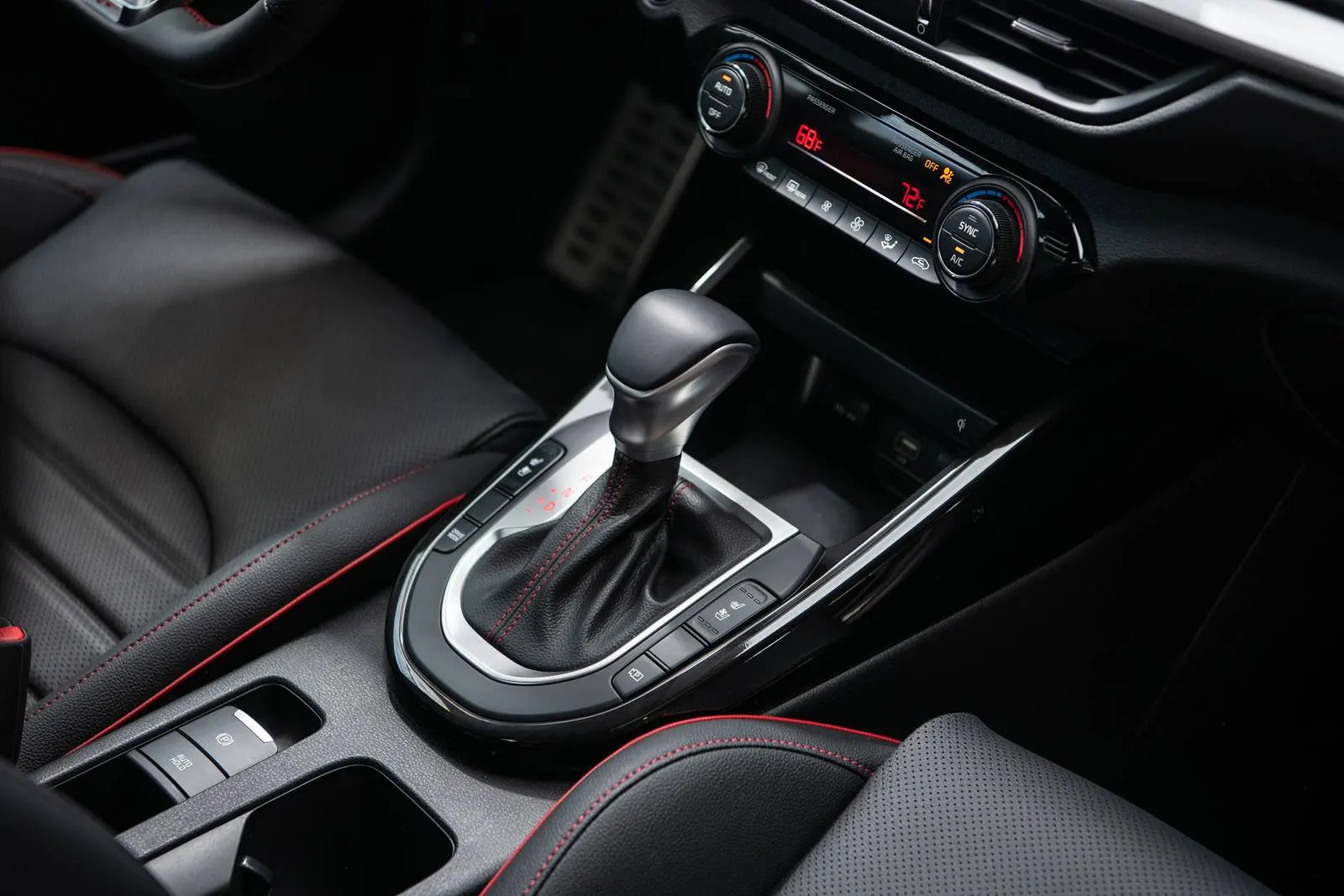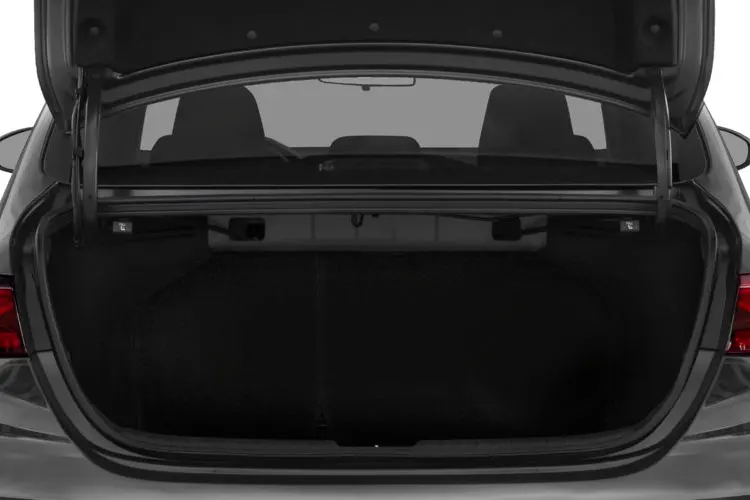 Performance Comparison
This year, Toyota endows all 2023 Corollas with a powerful and efficient 2.0-liter Dynamic Force naturally aspirated 4-cylinder engine with an impressive 169 horsepower. It's coupled to a CVT gearbox, and front-wheel-drive is standard. You can select an all-wheel-drive system, if desired, for better traction. Car and Driver timed the 2023 Corolla (in hatchback guise) at just 8.3 seconds to 60 from rest.
There's also the Corolla Hybrid, which combines a 1.8-liter Atkinson cycle four-cylinder engine with an electric motor and CVT gearbox for a total system output of 134 horsepower. You can spec an all-wheel-drive system on the hybrid as well.
If you want more performance, check out the 2023 GR Corolla. This sees the same 1.6-liter turbocharged 3-cylinder as the GR Yaris, with the wick turned up to 300 horsepower. A six-speed manual transmission sends power to all four wheels via front and rear limited-slip differentials. Zero to 60 is dispatched in under five seconds according to Car and Driver's testing regime.
The 2023 Forte has a 2.0-liter naturally aspirated 4-cylinder engine that makes 147 horsepower on lower trims. Coupled with a CVT and driving the front wheels, it makes for notably sluggish performance. For more performance, there's the GT variant that sees a 1.6-liter turbocharged 4-cylinder delivering 201 horsepower to the front wheels. This can be had with a six-speed manual or a seven-speed DCT gearbox. That's all, and there's no challenger to the GR Corolla.
Safety Features Comparison
The 2023 Corolla and the 2023 Forte have eight airbags, stability control, lane-departure warning, lane-keeping assist, and automatic emergency braking as standard across their respective ranges. The 2023 Corolla also includes adaptive cruise control as a standard feature, while this is optional on the 2023 Forte.
Find the 2023 Corolla in Warrenton, VA
The 2023 Toyota Corolla is undoubtedly the winner in this Toyota vs. Kia matchup. It offers a great set of technological and comfort features, more cargo space in hatchback form, and better performance. It is also ahead on standard safety features. Don't just take our word for it; swing by Warrenton Toyota in Warrenton, VA, and test drive the new Corolla today.