Easily Restore the Plastic Trim in Your Toyota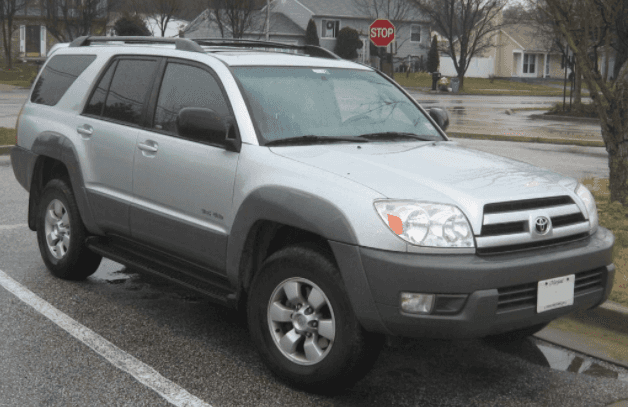 Faded, filthy trim is not only unattractive. Once the trim in your Toyota is stained, it can be a challenge to restore. We will show you what you need to know to keep your trim clean and well maintained. For this job, you'll need an all-purpose cleaner, stiff-bristle brush, painter's tape or masking tape, gloves, foam paintbrush, and a bottle of dye.
Among the most common types of degradation of plastic trim is fading, which is the result of UV exposure. UV light can break down the polymer bonds of your plastic trim, which can lead to flexibility deterioration and fading.
Toyota Trim Restoration Steps
Begin by washing the plastic trim to remove any road grime and loose debris. The next step is to spray an all-purpose cleaner on the trim. This will help to remove any residual oils. It's important that you do not skip this step because any remaining oils will prevent the dye from adhering to the trim. Let the cleaner soak into the trim for a couple of minutes and then use a stiff bristle brush to clean the trim, using circular motions. You may need to repeat this process several times to remove any wax residue that is left. When you are finished, rinse the area and dry completely. Keep in mind that the plastic must be completely dry so the dye can penetrate the trim. Use painter's tape or masking tape to tape off the nearby areas.
Wearing gloves, shake the bottle of dye for at least 20 seconds. This will ensure consistent color mixing. Apply only a few drops of paint to the foam paintbrush. Brush the dye onto the trim using overlapping motions to ensure even coverage. Allow first coat to dry for at least 15 minutes. After the first coat is dry, apply a second coat. Allow to dry. Once the trim is completely dry, remove the tape.
This process may be completed up to twice per year. Bear in mind that once the plastic trim on your Toyota has begun to fade, it is impossible to reverse the chemical breakdown process. The only way to remedy this issue is to dye the plastic on a regular basis.
Interested in finding out more about how to maintain your Toyota? Let us help at Warrenton Toyota. Our Warrenton, Virginia, service center staff would also be happy to restore the trim on your Toyota for you.
Back to Parent Page