Experience Historic Warrenton in Your Toyota 4Runner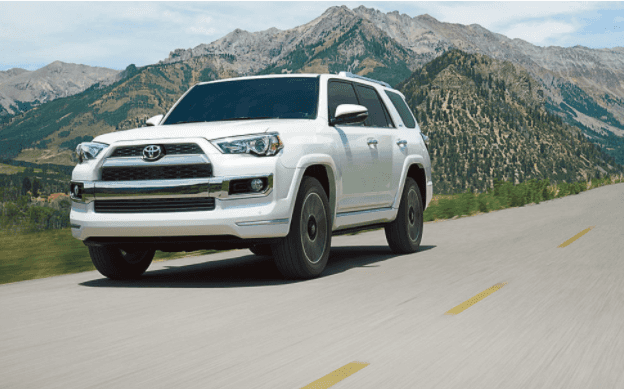 Residents in and around Warrenton probably already know that they live in one of the hidden gems of Virginia, but you may not know about all of the places that help to build onto the historic charm of Warrenton. Drivers of the 2016 Toyota 4Runner have the perfect vehicle to enjoy the day in, exploring everything that Warrenton has to offer its residents and visitors.
Short Drive to Virginia's Piedmont Wine Region
Warrenton is the perfect starting point or even the perfect stopover sport for those interested in spending the day in Virginia's Piedmont Wine Region. The wine regions has over 70 wineries to explore, and the 2016 Toyota 4Runner gives you a fun and comfortable way to get to them.
Downtown Warrenton
Downtown Warrenton is full of charm and history with a Main Street that is about a half a mile long and runs next to a red brick sidewalk of historical buildings, stores and restaurants. Downtown Warrenton is a breath of fresh air and reminds visitors of simpler times. The Warren Green Building was once a hotel that housed many quests such as; Andrew Jackson, Theodore Roosevelt and the Duchess of Windsor.
Shop Warrenton in Your 2016 Toyota 4Runner
Drivers of the 2016 Toyota 4Runner know by now that cargo space is nothing to worry about. This makes it the perfect vehicle to drive when you want to spend the day exploring the Shops in Downtown Warrenton. While you are out shopping, make sure you visit Rankin's True Value Hardware & Sports. You may not need any hardware at the time, but you will be able to explore one of the oldest shops in Warrenton. Park your 4Runner and walk up and down the red brick laid sidewalk exploring all that the local businesses have to offer. When you find that perfect item that you want to buy, rest assured that you should have plenty of room in your 4Runner to get it home with you!
Want to explore Historic Warrenton in a new 2016 Toyota 4Runner? Visit Warrenton Toyota to test drive your next favorite SUV!
[inventory model="4Runner" yearmodel="2016″]
Back to Parent Page