Pay a Visit to the Red Truck Bakery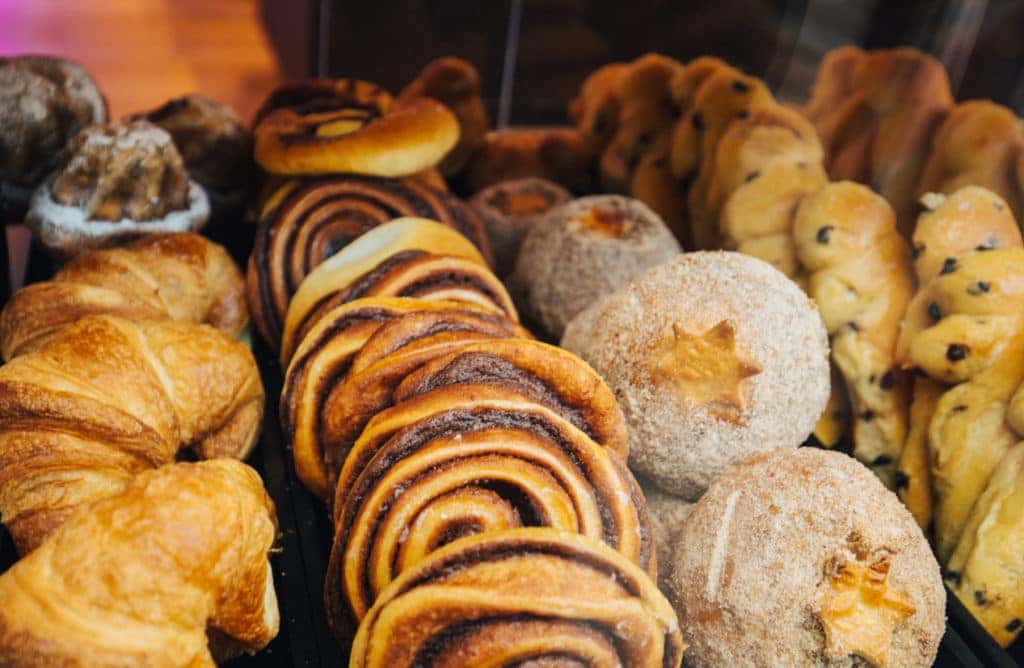 Once you visit the Red Truck Bakery in Warrenton, Virginia, you'll never want to buy home-baked goodies from anywhere else again. Nestled in the country about 50 miles to the west of Washington, DC, this farmhouse bakery sells unbelievably delicious homemade goods using only the best local and seasonal ingredients.
Incredible Bakery Goods
While closed on Sunday, the Red Truck Bakery is open Monday through Friday from 6:30 a.m. to 5 p.m. and then on Saturday from 7 a.m. to 4 p.m. Regardless if you want to surprise your family with mouthwatering treats or make a good impression on people at work, you know where to go to get almost anything you want.
You'll find the best cookies, cakes, pies, brownies, rum cakes, bread, pastries, and a whole lot more. The quality of foods sold at the Red Truck Bakery is so incredible that multiple prominent publications have complimented it. The Washingtonian, Esquire Magazine, Southern Living, The New York Times, and many others have praised this bakery for its excellent homemade goods.
Lunch Is Served
Wait, there's a lot more. Not only can you get all the sweet delights that you want, there's also a variety of homemade soups and sandwiches. Especially on a cold Virginia day, there's no better way to warm up than with a freshly made lunch. This bakery even sells homemade jams, perfect for the bread, bagels, and muffins that you take home.
If you're from out of state or want to send someone a special gift, the Red Truck Bakery will gladly ship products on your behalf. Even if you live in Warrenton, you can call the bakery or go to its website and order whatever you want.
Bakery's History
More than 95 years ago, the old Esso gas station went through a complete renovation and then converted into the Red Truck Bakery. The founder came up with the name after buying a 1954 Ford F100 pickup truck from Tommy Hilfiger's farm in Connecticut.
Pick Out a New Vehicle to Drive to the Red Truck Bakery
Whether you want a red truck of your own or something entirely different, call or stop by Warrenton Toyota, located in Warrenton, Virginia, to check out our incredible inventory of vehicles. From the minute you arrive until the time you leave, one of our salespeople will help you find the perfect car, truck, or SUV for your driving needs. We even have financing and service right here at the dealership.
Back to Parent Page