Reasons Why the 2016 Toyota Sienna is the Ideal Minivan for a Growing Warrenton Family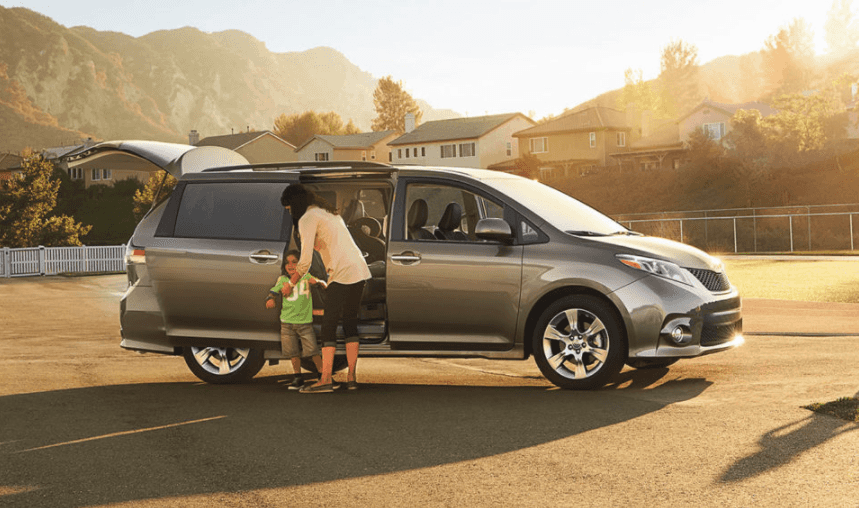 The Toyota Sienna is a fun midsize minivan designed for families. It's exciting features and practical use makes it irresistible to many families in the Warrenton area. There are plenty of reasons why this is a great purchase, and why it is the ideal minivan to choose when shopping for your next family vehicle around Virginia.
2016 Toyota Sienna Comfort
For starters, comfort, the size of the minivan, a midsize vehicle has plenty of room to move around. The seats are big and comfortable, to accommodate car seats and keep older kids comfortable as well. The storage capacity is great. Parents can bring along anything that is needed for a road trip. They can grocery shop, pick up the kids and still have extra space for work material or a friend who may need a ride home from school.
2016 Toyota Sienna Technology
The 2016 Toyota Sienna is equipped with Bluetooth connectivity. We are living in the age of cell phones, iPads and notebooks. The Toyota Sienna meets that demand. So while Mom or Dad is driving; the kids are entertained through their electronic devices. Everyone can enjoy the music from one device through Bluetooth, or the driver can take a phone call through the Bluetooth the ensure ultimate hands-free safety while on the road.
2016 Toyota Sienna Style
The body is well designed for practicality and beauty. Some consumers feel they have to choose function over style here you can have both. That in and of itself is a thing of beauty. It also has a nice variety of colors to choose from. The 2016 Toyota Sienna has a great selection of colors for buyers to choose from making sure that the whole family is happy with the new van.
2016 Toyota Sienna Safety
The 2016 Toyota Sienna is packed with standard safety features along with eight standard airbags, that is a lot of protection. There are also a lot of upgraded safety features depending on the Trim you select. Honda is known for building vehicles that are safe, the Sienna is no exception to this rule. It shows a company that is not taking any chances with the lives of its customers.
These are some of the reasons why the Toyota Sienna is ideal for a growing Warrenton Family. Ready to get a new 2016 Toyota Sienna for you and your family? Visit Warrenton Toyota and their expert staff will help you find the perfect Sienna to meet your needs.
[inventory model="Sienna" yearmodel="2016″]
Back to Parent Page