The Customizable 2013 Toyota Tacoma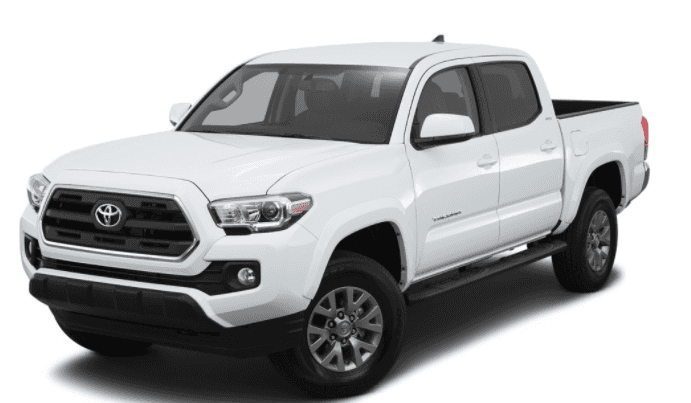 The Toyota Tacoma has received numerous accolades including best in class compact pickup truck and the best value compact pickup truck. It's no secret the Tacoma is regarded as the leading vehicle of its kind due to its combination of affordability and excellent performance. The 2013 Tacoma delivers extra value with myriad of available and standard features. If you're looking for a compact pickup truck in Warrenton, you only want the best of the best. Therefore, the 2013 Toyota Tacoma should be top of your list.
Toyota is known for reliability and quality, and it's apparent in the rugged Tacoma's build. The 2013 Tacoma offers a virtually endless combination of body styles, trim levels, engines, drive trains and suspensions. It has enough options to suit anyone's preferences. Whether you just need the basics to get around or a strong engine for the rough terrain, the 2013 Tacoma has it all. The Tacoma plays to the needs of both tough, rural off-roaders and Warrenton's city drivers looking for more class. The T/X and T/X Pro packages back up the Tacoma's power with a look to match. The more aggressive styling adds on all-terrain tires with black alloy wheels, black tube steps and a stainless-steel exhaust tip. T/X Pro adds the statement-making cat-back exhaust and side graphics. Opt-in for the luxuries with premium upholstery and heated front seats make the Tacoma suited for cold weather.
The 2013 Tacoma is the perfect blend of personal style. It is truly a truck you can call your own. The Tacoma's mid-size retains its utility and makes a great alternative to larger gas-guzzlers. Those looking to break their expensive, full-size habit will find refreshing what the Tacoma saves them at the pump. While the 2013 Tacoma takes the edge off of filling up, it also makes everyday maneuvering down city streets and on uncharted terrain easier, and more fun!
Test Drive the 2013 Toyota Tacoma at Warrenton Toyota
Get a personalized 2013 Tacoma experience with a test drive at Warrenton Toyota. We always have the latest Tacoma models in stock, and with our massive inventory of new Toyotas and used vehicles, you're sure to find exactly what you've been looking for. Our highly experienced staff is here with answers to your questions, so call in or stop by Warrenton Toyota today!
Back to Parent Page