Toyota Corolla Wins 5 Year Cost To Own Award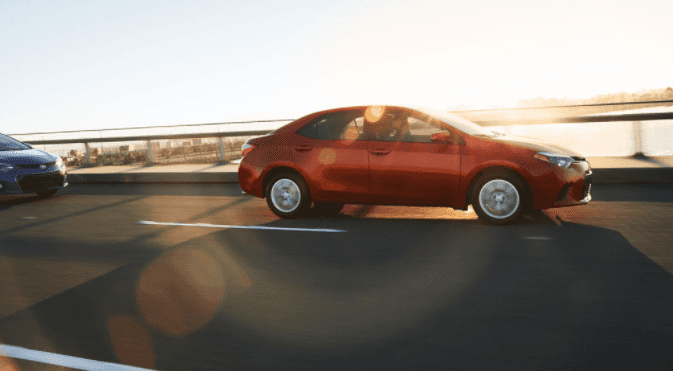 The 2014 Toyota Corolla, being the best selling vehicle of the brand that it is, has gained more recognition more than ever. Recently, the editors of Kelley Blue Book website, KBB.com, have selected some specific vehicles to be recipients of their 5-Year Cost to Own award. Among the list are three Toyota vehicles: 2014 Toyota Tacoma, 2014 Toyota Prius C, and the much loved 2014 Toyota Corolla.
Under the compact car category for the 5-Year Cost to Own award, the Corolla makes the cut. By calculating total ownership costs for new vehicles employing a sophisticated valuation methodology developed by KBB, they are able to determine the models that deserve to be recognized. Other factors that have lead to this decision include finance and insurance fees, state fees (new models), maintenance and repair costs.
Deeming the sedan as a top pick for those who are looking for a valuable car that does not depreciate within the next five years and low fuel costs, the Corolla proves why it continues to be the car manufacturer's best selling sedan.
Check out the latest 2014 Toyota Corolla at Warrenton Toyota. Our team of highly trained professionals will ensure that your visit will always be a good one. Call us to schedule your test drive today!
Back to Parent Page