Why the 2016 Mirai Should be Your Next Car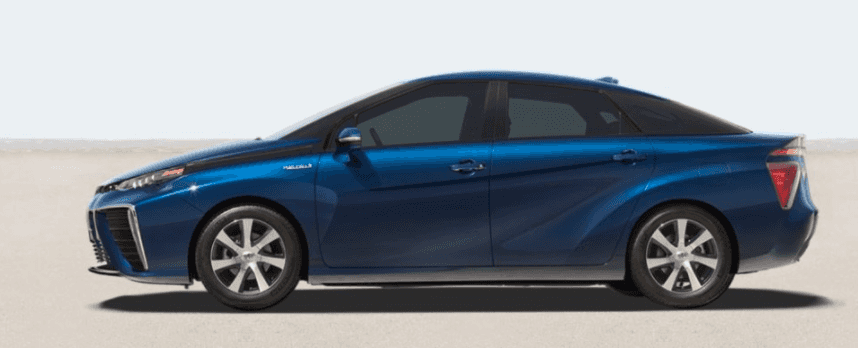 The 2016 Toyota Mirai is a fuel-cell car that is bringing the future to us. The Mirai is the first step into the next century of cars. Hydrogen fuel cell car technology brings us all the benefits of electric cars without being restricted with the need to be plugged in. This vehicle will optimize this formula in a smaller, lighter and more cost efficient vehicle than any car that has come before it. This outstanding vehicle will leave the plug-in cars in the dust with its 300 miles of range. Warrenton Toyota can put you behind the wheel of this incredible car.
Learn More About the 2016 Toyota Mirai
Visit Warrenton Toyota located in Warrenton VA today to learn more about the hydrogen safety systems and other Toyota features. The tanks are designed not leak in a high speed collision as sensors stop the flow of hydrogen. Gas is lighter than air so it will disperse quickly, reducing the time frame to cause damage should ignition occur. This innovative vehicle uses a higher voltage boost converter to make more efficient use of the motor which matches the Mirai's power output to other Toyota hybrids. Get behind the wheel of the Mirai at Warrenton Toyota and feel how the battery allows for high demand like accelerating and regenerative braking.
2016 Toyota Mirai Owners Receive Incredible Customer Care
At the Warrenton VA Toyota you will learn about the first class service provided owners of the Mirai as they are given access to a first class service program. Mirai owners will receive three years of support, complimentary three year trial to Safety Connect, no-cost roadside assistance and much more. Drive into Warrenton Toyota and see what awaits you.
Check out the 2016 Toyota Mirai at Warrenton Toyota Today and be a Part of the Future. When you come to Warrenton VA you'll see for yourself that the Mirai not only offers great efficiency, it looks great. It's been designed to be innovative, comfortable and safe. Put yourself behind the wheel of the future today and drive home the 2016 Toyota Mirai from Warrenton Toyota- Warrenton VA.
Back to Parent Page