2014 Corolla Reviews Are In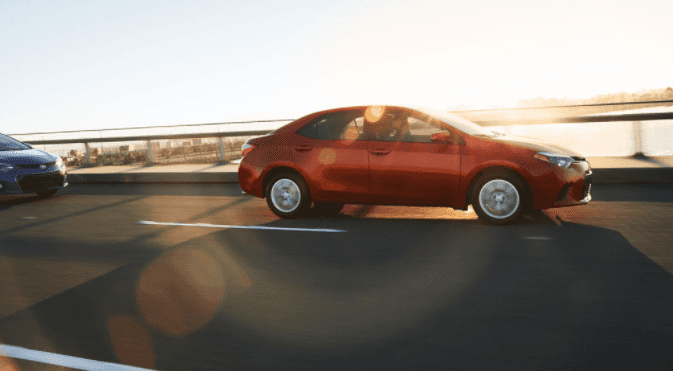 The Toyota Corolla is an award-winning car that has made history as the bestselling vehicle of all time. It is praised for its safety, comfort and economic factors. If you are unsure about whether or not the Corolla could work for you, just take a look at some of the best reviews. The Corolla reviews are in and this is a car you will want to drive.
Excess Space
The 2014 is an upgrade to its predecessors in a few ways, but one of the biggest is in the storage ability. According to Automobile Magazine, "The most useful difference in the all-new Toyota Corolla is an expansion of interior space. This is the kind of thing that should appeal to all buyers of compact-size cars, as they look for the comfort and convenience of a Toyota Camry-size car in a more affordable package."
Rankings
It's always good to see how the car you're considering compares to the others in its class. The Corolla is known as one of the best-selling vehicles of all time and with its high rankings it's easy to see why. When stacked against the competition, the Corolla often wins because of its practicality and driver-friendly design.
This car also ranks up well next to other classes. It is the best value and find in many cases. The 2014 Toyota Corolla has been ranked #13 in Affordable Small Cars, #12 in Horsepower and #9 in Affordable Compact Cars by Kelley Blue Book.
Economical
The Corolla is no stranger to being economical. It has been rated one of the best in its class for fuel-efficiency and overall value. It has a remarkable resale value and its reliable features mean you'll spend more time driving the car and enjoying it than attempting to repair it.
Wayne Cunningham from Cnet.com stats that "the 2014 Toyota Corolla offers economical and modern transportation with stylish design both inside and out," also adding that, "the 2014 Toyota Corolla features an attractive design inside and out, while achieving fuel economy in the mid-30s. Entune gives it excellent app integration, including Yelp, Pandora, iHeartRadio, and Bing search."
The Corolla is one of the most successful vehicles of all time. You will be able to enjoy its updated features in the stunning 2014 model. See why it's such an exciting ride by visiting Warrenton Toyota in Warrenton, VA for a test drive.
Back to Parent Page