What Makes the 2014 Toyota Corolla a Great Family Car?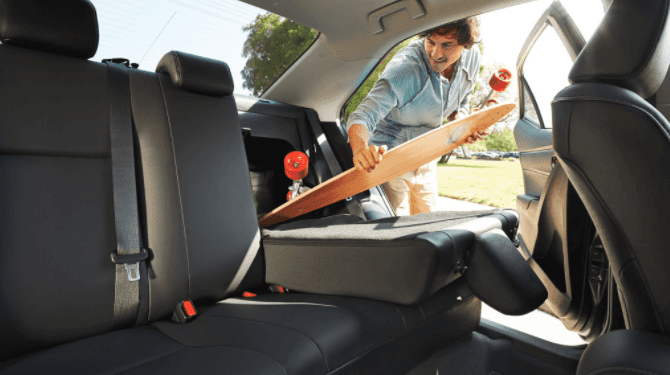 The 2014 Toyota Corolla is a name you can trust to meet all your needs. The sedan is a great option for a family car. Whether it's for the busy commute to work, picking the kids up from school or taking a weekend trip to another state, you can count on a Corolla.
Gas Mileage
Everyone knows that a family car rarely rests. Between soccer games, shopping trips, carpooling and driving lessons, you can go through a tank of gas sooner than you'd ever expect. The Corolla gets an impressive MPG city and MPG highway which means less time at the pump and more time being everywhere else!
Pass it On
There's an old saying about choosing a family car. You'll know you picked a good one if you can pass it on to the next generation when they start driving. The 2014 Corolla does just that, with its specially engineered features, rigorously tested safety options and high rating on road tests, it's a car that will stand by you as long as you need it to.
Technology
This is a car that understands the need for a place to charge your phone while syncing up your favorite roadtrip playlist, so you can use Bluetooth to conveniently sync with the sound system. It knows that sometimes directions don't come easy, so it has Entune Premium Audio with Navigation for your convenience. It's ready to help you avoid accidents with those hard-to-see areas and that's why it has a backup camera. Feeling like a truly futuristic ride, it comes ready to take on all your technological needs.
Toyota aims to take the hassle out of finding the car that works best for your busy family. With a simple test drive you may be convinced the Corolla is a great option for you. Come see for yourself at Warrenton Toyota in Warrenton, VA.
Back to Parent Page