2014 Toyota Corolla: Best Road Trip Features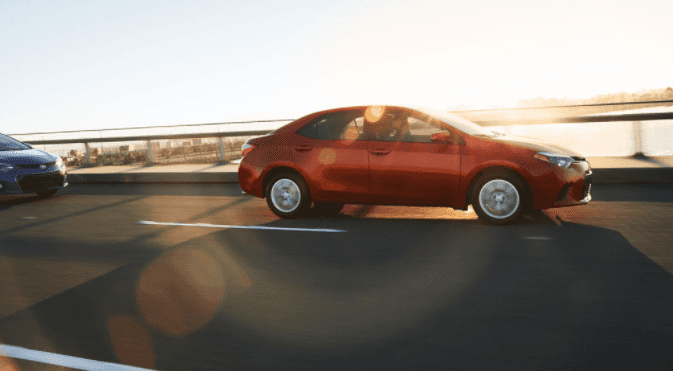 Now that the 2014 Toyota Corolla has arrived in car dealers across the United States, plenty of people will be looking forward to test driving the sedan. Especially since the sedan has already earned a reputation as among the most reliable models for the sedan market. With the new 2014 year model's changes, this reputation only intensifies and makes it an investment that's definitely worth your money. If you plan on getting a sedan to help make your road trips a comfortable experience, here are some reasons why you should get the Toyota Corolla:
More Interior Space
Compared with previous year models, the 2014 Corolla comes with an improved interior space in the back seat. Among other sedans, the 2014 Corolla's back seat is already considered as one of the roomiest offered. For long drives, your passengers can make the most out of their experience in the sedan as they don't have to deal with cramped spaces.
Improved Transmission
To help make your road trip an enjoyable experience, you will enjoy the improved transmission that comes along with the new Corolla. On the base engine, the sedan already comes with an improved Continuously Variable Automatic Transmission (CVT); a new transmission feature that eliminates the need to shift gears during your drive. As a result, the transmission is able to optimize the engine's performance to its peak efficiency.
New Eco Model
Added to the lineup of this year's model is a new Eco model that comes with a powerful engine that generates 140 horsepower. Compared to the standard 132 horsepower, this is already a huge advantage and is considered as a welcomed addition. The result of this new Eco model is that driving the sedan adds power and mpg to it, in a way that makes road trips more bearable.
Updated Technology
Lastly, the new 2014 Toyota Corolla comes with updated technology features in the form of the Entune mobile-app integration with navigation. For an economy car, you can be assured that your road trip will always be a great experience no matter how long you stay on the road.
If you're ready to test drive the new Toyota Corolla, make sure you visit Warrenton Toyota in Warrenton, VA for the best experience!
Back to Parent Page