3 Best State Parks to Take Your Toyota Corolla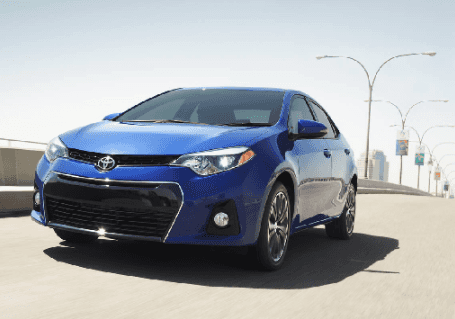 If you haven't taken advantage of Virginia's beautiful parks, now it best time to do it, and you can do it all in your 2015 Toyota Corolla. Here are three Virginia parks to check out in the Corolla.
Prince William Forest Park
Adjacent to the Marin Corps Base Quantico, Prince William Forest Park is an oasis in a busy populated part of North Virginia. The park provides woods and streams for campers, hikers, and bikers. The National Park Service call it Northern Virginia's best kept secret. The Corolla isn't only fun to drive, but it's also comfortable. The back seat has even more space to allow rear passengers ample room to sit back and relax. Plus, with the Corolla's large cargo space, you won't be held back from the things you love. Bring your camping supplies and more.
Meadowlark Botanical Gardens
Meadowlark Botanical Gardens is located right outside of Washington, D.C. in Vienna, VA. The grounds are breathtaking. For those who want to bring their dog along, Perimeter Trail is exactly that, a trail wrapping around the property with scenic views. The Corolla offers up to 30 mpg city and 42 mpg highway, which means you can spend more time at the gardens rather than the pump.* In fact, you can make almost seven round trips to the Botanical Gardens in the Corolla on one tank of gas alone.
Shenandoah National Park
When it comes time to take your next adventure, Shenandoah National Park should be your destination. From cascading waterfalls, spectacular views of the Blue Ridge Mountains, and quiet wooded hollows, Shenandoah is great for nature lovers. With hiking and camping opportunities, you can make a weekend of your trip to Shenandoah. With available Entune Premium Audio with Navigation and app suite not only gives you the technology you crave, but it guides you along the way so you can take in more of the sights.
Learn more about what the 2015 Toyota Corolla has to offer at Warrenton Toyota in Warrenton, Virginia today.
*Actual mileage will vary.
Back to Parent Page