Over 3 Decades of Camry Popularity and Success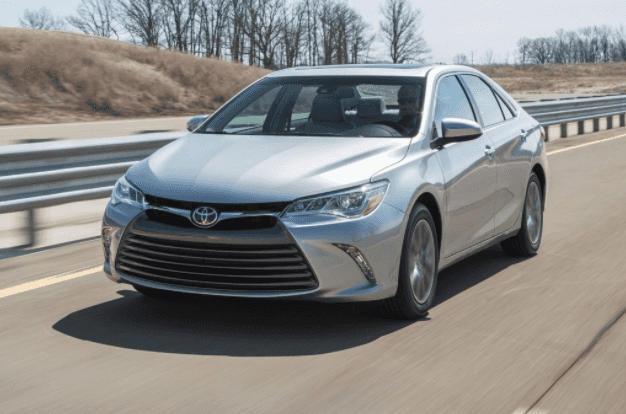 When the Toyota Camry hit the market in 1983, it was designed to replace the old Corona, a sedan with rear-wheel drive. Over the years, the Camry has come a long way from its initial utilitarian design. The rear-wheel drivetrain was replaced with front-wheel drive just a few years after it was launched. Right from the beginning, the Camry stood out against its competition with a 102.4-inch wheelbase that was almost 6 inches more than other similar vehicles and gave rear-seat passengers excellent legroom. The Camry even had more horsepower than its competitors thanks to its 92-horsepower 2-liter 4-cylinder. Initially, you could enjoy the Camry with one of two trim levels and as either a sedan or hatchback.
Toyota Camry Updates Throughout the Decades
For the second generation in 1987, the Camry's 2-liter engine increased output to 115 horsepower and decreased vibration and noise. This generation also marked a change to a sleeker, more upscale vehicle, and a wagon replaced the hatchback. In 1988, Camry added a 2.5-liter V6 engine and all-wheel drive to the lineup, offering up to 153 horsepower. The Toyota Camry has grown several times throughout the years, including the third generation in 1992 and the fifth generation in 2002. The 1992 model's increase in size also came with engine enhancements to a 2.2-liter 4-cylinder and 3-liter V6 and expanded trim options. The 1994 Camry offered a two-door coupe, as well, but it and the wagon disappeared for the fourth generation in 1997. However, a Camry Solara Coupe was briefly available in 1999.
Meeting the Modern Toyota Camry
The sixth generation of the Camry began in 2007 with a complete redesign. This is when Toyota gave the sedan its angular, distinctive exterior styling and eye-catching interior. The Camry Hybrid was also added at this time, and the engines were a 2.4-liter 4-cylinder and 3.5-liter V6. The current generation of the Toyota Camry arrived in 2011 with major restyling, all-new sheet metal, and the three powertrains we now have today. Other than a major facelift for the 2015 version, the Camry has remained similar throughout its current generation.
Find out more about the Camry's history or check out the recent Camry model years at Warrenton Toyota in Warrenton, Virginia.
Back to Parent Page