5 Cool Toyota Safety Features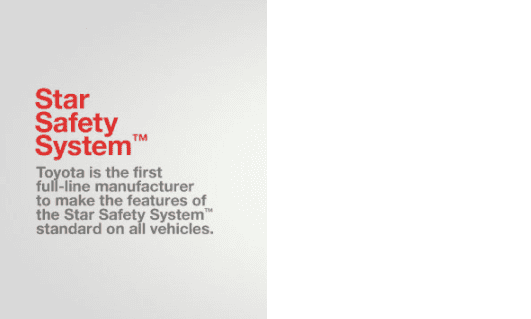 When it comes to safety, nobody is more serious about it than Toyota. Here at Warrenton Toyota, we are proud to represent a brand which always puts your safety before anything else. From conception to drafting to final assembly, safety is always kept in mind. This is why every Toyota model comes with many special features to give you the safe experience you deserve. These are some of our favorites.
Lane Departure Alert
One of the most advanced safety features available on all Toyota models is the Lane Departure Alert system, which monitors the area around you including your blind spot and lets you know when somebody is entering a neighboring lane. It can also alert you when you are listing.
Smart Stop
Another great piece of safety technology is the Smart Stop system, which is capable of applying additional brake pressure and reducing engine power when both the acceleration and brake pedal are pressed.
Brake Assist
Brake Assist works with the Smart Stop technology to help you avoid rear end collisions. Brake Assist monitors your driving behaviors and activates when it detects "panic" braking. It is also applies additional pressure if you are not giving enough.
Traction Control
The Traction Control system monitors your vehicle's trajectory as well as wheel speed to detect slippage. When it senses that one wheel is spinning too quickly or you are starting to fishtail, the system reduces engine power, helping you regain control of the vehicle.
Auto High Beam
The Auto High Beam is another cool piece of advanced safety tech. Using a radar system mounted behind the grille, the Auto High Beam will scan the road ahead of you up to 2000 feet and turn off your high beams if it detects somebody.
There are many other safety features available on Toyota models. Ask your friends at Warrenton Toyota for more information.
Back to Parent Page