5 Smoothie Kits To Pack In Those Fruits And Veggies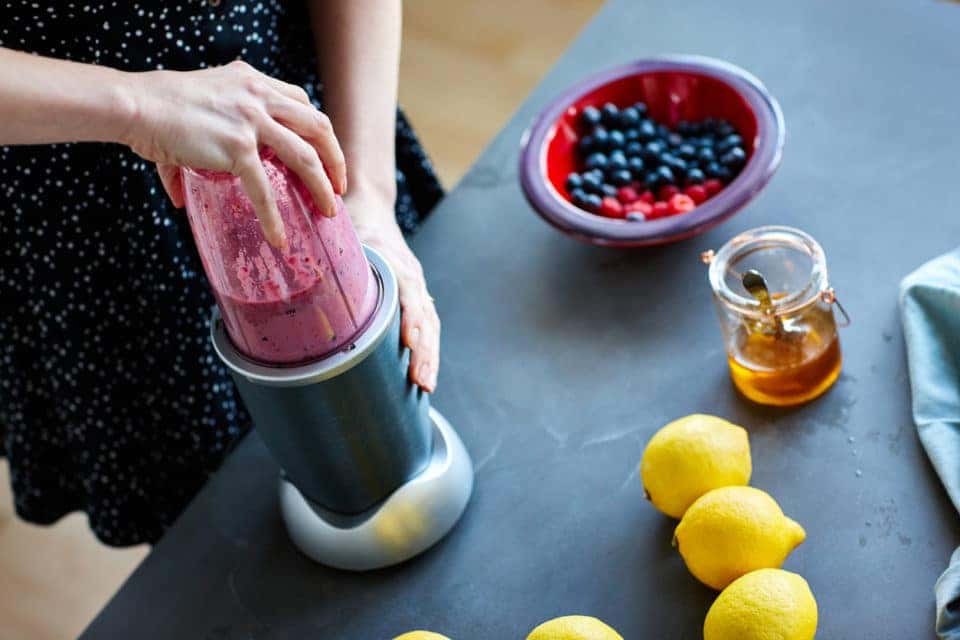 Breakfast is one of the most important meals of the day, but it's also one of the easiest meals to overlook and accidentally skip when your time in the morning is tight. skipping breakfast, try using a make-ahead smoothie kit to get a quick, easy, and nutrient-dense breakfast in just a few minutes.
You'll make these smoothie packs ahead of time, label them, and keep them in the freezer until you need them. When you're ready to use a pack, add it to your blender with 1 cup of a liquid of your choice – popular options include dairy milk, almond milk, oat milk, cashew milk, and coconut water. If you have a blender that comes with a travel cup, you don't even have to worry about transporting your smoothie when you're on the go!
Tropical Tumeric Smoothie
Picture yourself on a warm beach in the tropics with this easy-breezy smoothie kit. You'll combine 1/2 cup chopped mango, 1/2 cup chopped pineapple, 1/2 sliced banana, 1 teaspoon chopped fresh ginger, and 1 teaspoon ground turmeric into a freezer bag and let it hang out in the freezer until you're ready for it. You can use frozen fruit or fresh fruit for any of these recipes depending on your budget, time, and seasonal availability of the fruit.
Mango Orange Smoothie
Get a big dose of vitamin C with this make-ahead smoothie kit! You'll need 1 cup of any type of greens, 1/2 cup of chopped mango, 1/2 navel orange – peeled and segmented, and 1 sliced banana.
Peach Raspberry Smoothie
This smoothie recipe comes with a hidden surprise ingredient – cauliflower! It adds a creaminess and an extra veggie serving without imparting much flavor to the smoothie. In this summery smoothie recipe, you'll need 1/2 cup sliced peaches, 1/2 cup sliced raspberries, and 1/2 cup cauliflower florets for your kit.
PB&J Smoothie
Bring back the nostalgia of school cafeteria lunches with this pre-prepped smoothie kit! In this kit, you'll combine 1 sliced banana, 1/2 cup pitted cherries, 1/2 cup hulled strawberries, and 1 tablespoon of nut butter. If you're worried about the nut butter sticking to the bag too much you can always add it morning-of!
You might also like: Have Some Cold Weather Fun With These Activities
Super Greens Smoothie
Get your greens in with this delicious green smoothie kit! You'll be able to use any greens you like such as kale, baby spinach, or chard. In this kit, combine 1 cup of your greens, 1/2 cup chopped zucchini, 1/4 to 1/2 of an avocado, 1/2 sliced banana, and 1 to 2 pitted dates.
All of these kits will keep for up to a month in the freezer, so you could prep an entire month's worth of breakfast in one afternoon!
Back to Parent Page