BBQ Sandwiches In An Instant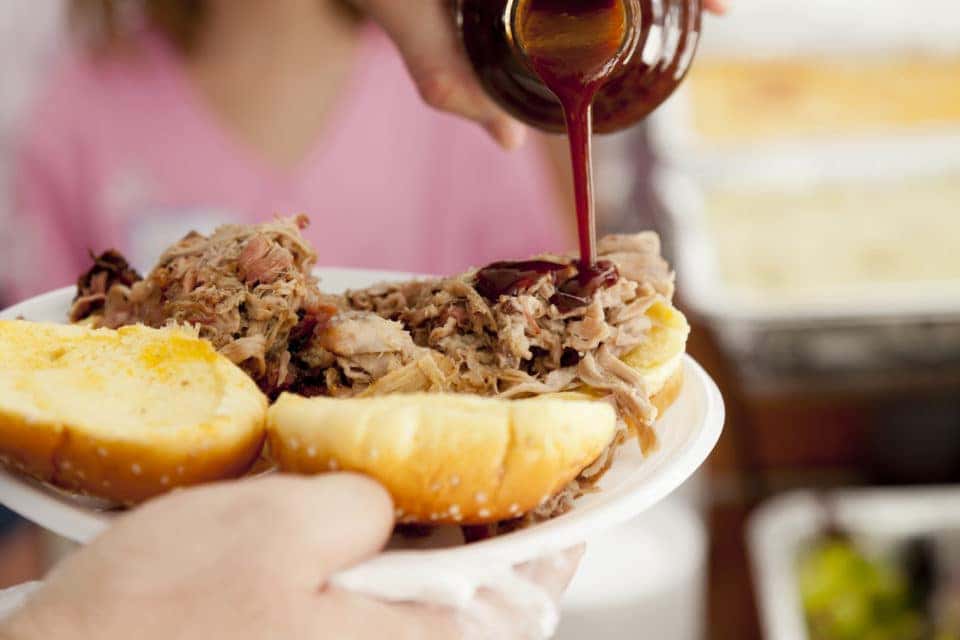 While barbeque is often a long and slow process, this Instant Pot® pulled pork recipe comes together in just a few hours, meaning you could have tender pulled pork any night of the week. Let's dig in!
Ingredients
For this recipe you'll need:
3 tbsp light brown sugar
2 tsp paprika
1 tsp mustard powder
1/2 tsp ground cumin
2 tsp Kosher salt
1/2 tsp freshly ground pepper
One 4-lb boneless pork shoulder, trimmed and cut into 6 pieces
2 tsp vegetable oil
1/2 cup apple cider vinegar, a little extra to taste
3 tbsp tomato paste
12 buns
BBQ sauce
Coleslaw (optional)
You might also like: Keep Warm With These Space Heaters This Weekend
Method
Combine 1 tablespoon sugar, all of the spices, salt, and pepper in a small bowl and rub over all of the pork pieces. Turn on the Instant Pot to the high sautee setting, then add the oil. When the oil is hot, add the pork in two batches and cook until browned on all sides, about 5 minutes.
Remove the pork and put the Instant Pot to the warm setting. Meanwhile, whisk 3/4 cup water into the fat drippings inside the instant pot, then add the vinegar, tomato paste, and the remaining 2 tablespoons of sugar and whisk well to combine.
Put the pork back in the pot and follow Instant Pot's instructions to lock the lid and prepare the Instant Pot to cook. Pressure cook the pork in the sauce on high for one hour.
After the cycle is complete, use the proper instructions to quick release, minding any remaining steam as you unlock and remove the lid. Transfer the pork to a large bowl and shred with two forks. Meanwhile, set the Instant pot back to simmer and let the sauce reduce by half, skimming off extra fat to taste. Then, season to taste with salt.
Add three cups of the cooking sauce to the shredded pork and season again with salt and vinegar to taste, Serve on hamburger buns with coleslaw or any other desired side dish and enjoy!
Back to Parent Page