Behind the Wheel of the 2016 Toyota Camry Hybrid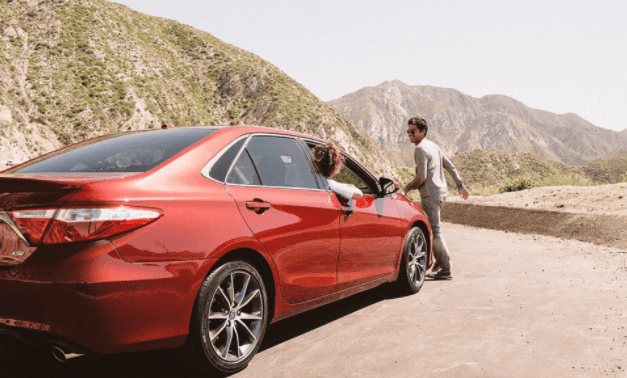 The new 2016 Toyota Camry Hybrid is setting new standards for hybrid cars everywhere. With all the new hybrids being released, Toyota decided to, this year, step up their game. They have also improved the handling and the fuel efficiency for the new 2016. It is definitely a car to consider, if purchasing a vehicle this year.
2016 Toyota Camry Hybrid Fuel Economy
According to a U.S. News special report the 2016 Toyota Camry gets 8.5 out of 10 stars. The EPA claims the ride is quiet and has a smooth transition from electric to gas or vice versa. This Camry is said to be Americas best-selling car. Getting anywhere between 39 to 45 miles per gallon*. With the better fuel economy and better handling this hybrid is a great choice for someone with a family. This is a definite way to keep loved ones happy and save money doing it.
2016 Toyota Camry Hybrid Style
The Toyota Hybrid is said to have exceptional quality materials on the inside and to be an awesome buy for anyone looking for a safe, dependable, sporty car. After looking up several consumer reports, and even test driving a Camry, it's clear to me that the option of buying a Camry is the way to drive.
2016 Toyota Camry Hybrid Safety
The Toyota Camry hybrid has a smooth comfortable ride, greater control and stability. This hybrid also scored top on the safety rating with honors. With a wider track the Camry has better control and hugs the road as one hits those sharp curves. The backup cameras are a plus for obvious safety reasons. With the 2.5 liter 4-cylinder engine, added to the electric motor combines together to bring 200 horsepower to the road. After extensive research, it's clear that this is the safest vehicle on the road.
The 2016 Toyota Camry Hybrid is the next step in Hybrid Evolution, stop by Warrenton Toyota to test drive one today!
*Based on EPA mileage ratings. Use for comparison purposes only. Your mileage will vary depending on how you drive and maintain your vehicle, driving conditions and other factors.
[inventory model="Camry Hybrid" yearmodel="2016″]
Back to Parent Page