Catch A Show At Farm Brew LIVE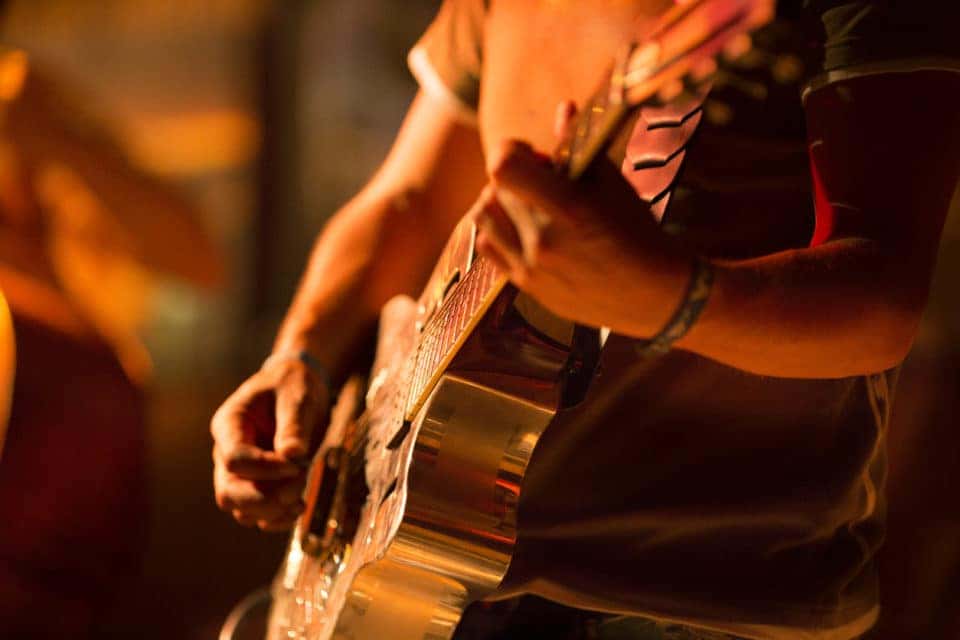 A destination brewery campus that blends great beer, delicious food, and live music? Yes, please! Farm Brew LIVE spans 8 acres on the site of historic Thomasson Barn in Prince William County's Innovation Park. This veritable haven for music lovers and beer aficionados invites visitors to come out and enjoy live performances by talented local and national musicians who frequent the campus.
Upcoming Music Events at Farm Brew LIVE
There's always something going on here, so any time you visit you'll be treated to a good time, great food, and free entertainment. Performers run the spectrum of musical genres from reggae to rock, '80s hits to alternative, Motown to country, and more.
Check out a few of the upcoming live music performances scheduled for this month at Farm Brew LIVE, Northern Virginia's first destination brewery campus:
JunkFood, December 14, 6:30 to 10:30 p.m. – A fun, memorable, high-energy rock-and-roll show.
Bye Felicia, December 22, 7 to 10:30 p.m. – A unique and spirited show that brings a blend of '90s rock, hip hop, the latest pop songs, and more that will get all audiences on their feet.
Scott Kurt, December 19, 5 to 9 p.m. – Scott's gritty style and personal lyrics give his music a distinctive barroom edge.
People Are Raving About Farm Brew LIVE
Here's how one happy visitor sums up the Farm Brew LIVE experience: "It is a fun atmosphere, kid friendly, good music, good diverse food, beer, wine, mixed drinks, soda, and water. It can be very cost effective for a family outing, where the kids can run around, adults can interact or just grab a bite to eat, drink, and watch a live individual or band perform with no cover charge."
Sounds like a great reason to catch one of the many shows on the lineup for December.
You might also like: Plan A Trip To Farm Brew LIVE
Warrenton Toyota
While you're in the area, why not stop by Warrenton Toyota and explore our huge selection of new Toyota models? We are conveniently located for drivers in and around Culpeper, Fairfax, and Linden, VA, and our customers rave about our inventory, our low prices, and our exceptional customer service. We are committed to 100% customer satisfaction, so you can be sure that when you shop for your new or used vehicle at our dealership, you'll have an easy, stress-free, and rewarding experience. Visit us today!
Back to Parent Page