Get Your Tickets Now To The Washington Ballet's Nutcracker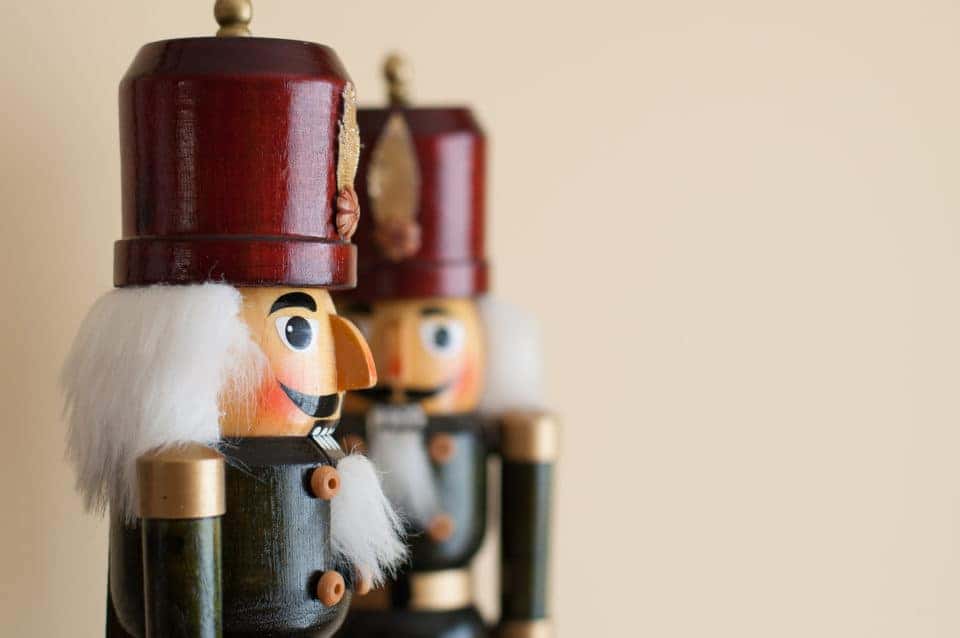 There is still time to get your tickets for one of the best-loved ballet productions around. This year's Washington Ballet production of The Nutcracker runs through December 28 at the historic Warner Theatre in downtown Washington, D.C.
15 Years of D.C.'s Favorite Holiday Ballet
The Washington Ballet's Nutcracker is celebrating its 15th year of delighting audiences with dazzling performances backed by Tchaikovsky's iconic score. This is a true Washingtonian spin on the classic tale of Clara and her fanciful dream world. Woven throughout this production, which is set in 1882 Georgetown, are historical figures including Harriet Tubman, Benjamin Franklin, Thomas Jefferson, Frederick Douglass, and John Paul Jones. General George Washington is the heroic Nutcracker.
History, humor, and mischief merge onstage among intricate set designs, dazzling costumes, and enchanting characters. More than 100 dancers, from waltzing cherry blossoms to dancing cardinals and sugar plums keep audience members glued to their seats until the final curtain call.
Nutcracker Performance Details
Tickets can be purchased online and start at just $33. Super Value Pricing is available for select evening performances. The Warner Theatre is located at 513 13th Street in Washington, D.C., and is a spectacular old movie palace venue featuring ornate architecture and decor. The show itself has a run time of about two hours, including one intermission.
A rave review from one attendee sums it up well: "This was an excellent performance and wonderful for children – the way it's done it truly becomes D.C.'s Nutcracker, with ideas and images inspired by life around the district from the Nutcracker being one of George Washington, to the dances in spring time taking place against the backdrop of cherry blossoms."
You might also like: Enjoy These Popular Warrenton Brunch Spots
Warrenton Toyota
After you've treated yourself to an evening at the theater, consider stopping by Warrenton Toyota for another exciting experience: finding your ultimate brand-new Toyota or used car, truck, van, or SUV for an incredible price. At our dealership, conveniently located for car shoppers in and around Culpeper, Linden, and Prince William, VA, we don't just want to sell you a car. We want to help you find a vehicle that perfectly matches your needs, preferences, and desires all while getting you an amazing special offer.
Whether you're in the market for a new Toyota Corolla, Toyota RAV4, or Toyota Tundra, or a high-quality used vehicle from any number of automakers, you'll be happy you turned to Warrenton Toyota first. Here you'll find the selection, prices, and service that you want out of your dealership so that the whole car buying experience can be easy, stress-free, and enjoyable. Visit us today and let us show you what we have in store!
Back to Parent Page