Charting the Toyota RAV4's History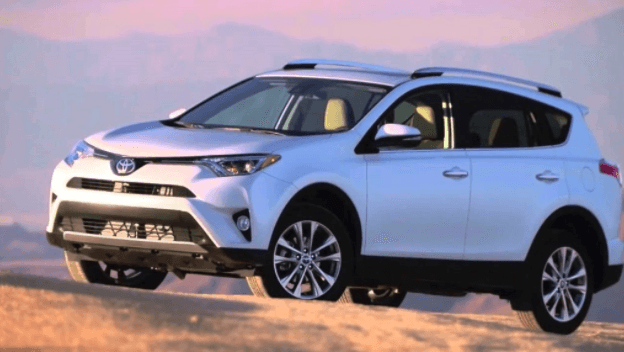 When the 1996 Toyota RAV4 entered the American market, it borrowed plenty of components from both the Camry and Corolla and put them to good use. The very first RAV4 had a 2-liter 4-cylinder engine that generated 120 horsepower and let you pick from front-wheel drive and all-wheel drive. During this first generation, there were only slight changes to the fascias in the front and rear.
Toyota RAV4 2nd Generation
The 2001 RAV4 began the second generation with a more powerful 2-liter, this time generating 148 horsepower. The 2004 version saw new bumper designs and swapped out the engine for an even more powerful 161-horsepower 2.4-liter 4-cylinder. Other changes for this model year included the addition of front airbags, full-length head airbags, side airbags, antilock brakes, traction control, stability control, and a six-speaker sound system.
Toyota RAV4 3rd Generation
The third generation in the 2006 model year marked the first major overhaul for the RAV4. This is when it got an all-new platform that you will recognize on the current model. For this generation, Virginia drivers were able to choose from the 4-cylinder engine and a more powerful V6. The 4-cylinder grew to 2.5 liters, so the engines generated 179 and 269 horsepower. During this time, the RAV4 added an optional sport package with a top-hinged rear hatch that later became standard.
Current RAV4 Generation
The current generation of this crossover SUV began with the 2012 RAV4, which is only available with the 4-cylinder engine. For the new generation, Toyota upgraded the sound systems and made Bluetooth hands-free connectivity standard across the lineup. This is when HD radio, satellite radio, and text-to-voice became available features. The biggest news for the RAV4 in recent years was the introduction of the 2016 RAV4 Hybrid, a more efficient and powerful version of the crossover SUV.
Whether you want to see the changes between RAV4 model years for yourself or just experience this Toyota in action, the team at Warrenton Toyota in Warrenton, Virginia, can assist you.
2016 RAV4 Home      RAV4 Colors      2016 RAV4 vs. 2016 CR-V
Back to Parent Page