Choosing the 2016 Toyota Rav4 Hybrid over the Crosstrek Hybrid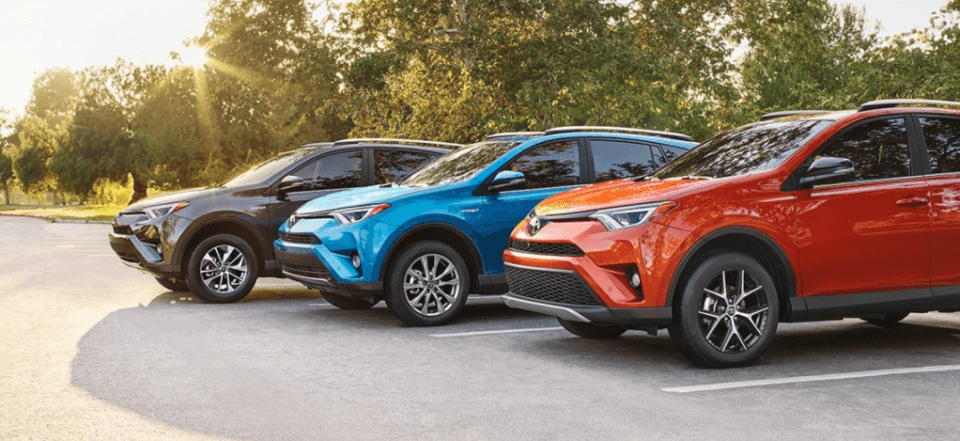 It looks like you are in the market for a new vehicle and have started to notice that Hybrids are starting to come in all shapes and sizes now. You may have settled on the idea that you want a Hybrid, but you also want to keep the space and performance of an SUV. This is a great time to be shopping around because the SUV has finally evolved into a Hybrid, giving drivers the whole package. Now you just have to decide which Hybrid SUV you want to purchase. You have probably settled your search to the top contenders on the market right now, the 2016 Toyota Rav4 Hybrid and the 2016 Subaru Crosstrek Hybrid.
Toyota's Outstanding History in Hybrid Technology
When just comparing Toyota to Subaru, the Toyota Rav4 Hybrid is absolutely going to come out on top. Toyota has been a leader in hybrid technology since the first Prius drove off the assembly line and they continue to be the brand that leads the pack in offering the best in Hybrid vehicle technology. Toyota practically wrote the book on Hybrid vehicles, and that is a big plus for the Rav4 when you put all of that knowledge into their new 2016 Toyota Rav4 Hybrid.
Performance and MPG Comparison
When comparing these two vehicles side by side, they may seem very similar at first. The Rav4 zooms past the Crosstrek with an estimated 34 MPG* in the city, compared to the Crosstreks 30 MPG in the city. The Rav4 also has more horsepower and Torque than the Crosstrek, giving drivers the power they want in an SUV and the fuel efficiency they want in a Hybrid.
2016 Rav4 Hybrid Bringing it in For the Win
Lets face it, most drivers in the market for an SUV are not only looking for the performance of an SUV, but also for the cargo space to load up their vehicle for whatever the road ahead has planned for them. This is one area that the Rav4 absolutely stomps out the competition in because the Crosstrek has unfortunately limited cargo space compared to its competition. The Rav4 does not disappoint, with more overall passenger volume and a flat load cargo space of up to 73.4 cubic feet when the seats are configured  into the 60/40 split. This creates a wide and flat space to haul whatever you need in your Rav4.
If you are ready to see what the 2016 Toyota Rav4 Hybrid has to offer, head to Warrenton Toyota where their expert staff will help answer any questions you have about your next new vehicle.
*Based on EPA mileage ratings. Use for comparison purposes only. Your mileage will vary depending on how you drive and maintain your vehicle, driving conditions and other factors.
[inventory model="Rav4 Hybrid" type="new"]
Back to Parent Page