Christmas Music to Rock Your Holiday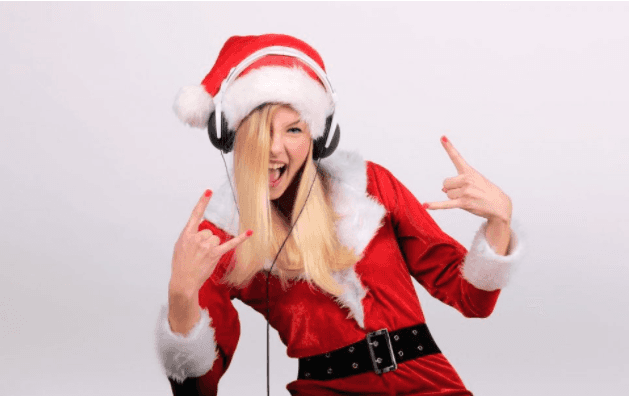 Halloween and Thanksgiving are over and we can officially start preparing for Christmas! It's that time of year for family, gift shopping and shiny Christmas lights! No matter where you go Christmas can be heard in all the stores and on all the radios. Christmas music is fun and festive and brings the holiday out of everyone.
Time to bring out the Christmas tree and holiday lights! Many spend this time preparing for Christmas while cheerful holiday music plays in the background. A good Christmas song can bring a feeling of sheer winter bliss and joy. Whether you are looking for classic, modern or a creative remake of a Christmas classic, we have a song for you. Check out our top 15 Christmas songs!
Top 5 Christmas Classics
1. "Jingle Bells" Benny Goodman
2. "Silent Night" Bing Crosby
3. "Let It Snow" Vaughn Monroe
4. "It's Beginning to Look a Lot Like Christmas" Perry Como and The Fontane Sisters
5. "Little Drummer Boy" Harry Simeone Chorale
Top 5 Modern Christmas Renditions
1. "Everyday is a Holiday" Katy Perry
2. "Santa Baby" Madonna
3. "Santa Tell Me" Ariana Grande
4. "One More Sleep" Leona Lewis
5. "Winter Wonderland" Lady Gaga and Tony Bennett
Top 5 Christmas Classic Remakes
1. "Little Drummer Boy" Pentatonix
2. "Have Yourself a Merry Little Christmas" Sam Smith
3. 'Underneath the Tree" Kelly Clarkson
4. "Santa Claus Is Coming To Town" Justin Bieber
5. "All I Want For Christmas is You" Mariah Carey
Enjoyed our list of Christmas songs? Tell us what you think. What are some of your favorite Christmas hits?
Back to Parent Page