What to Expect from the 2017 Toyota Corolla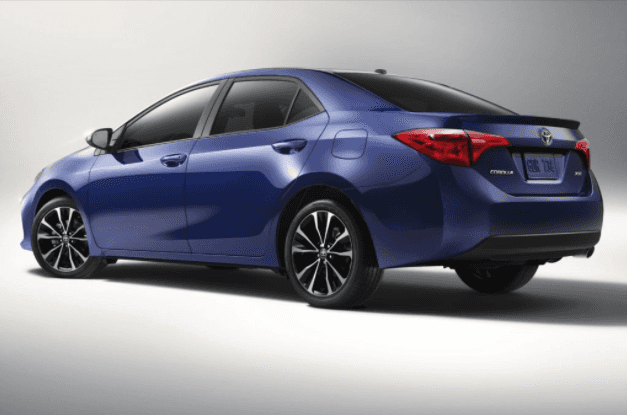 Start looking forward to driving the 2017 Toyota Corolla around Warrenton. The latest version of the popular compact sedan will have updated features and refreshed styling. Because this marks the 50th anniversary of the Corolla, there will also be a special edition version of it available. Now in its 11th design generation, the Corolla remains practical and eye-catching, helping it appeal to drivers across the country.
Toyota Corolla Trim Adjustments
For the 2017 Corolla, Toyota is adjusting the trim lineup slightly. The Corolla S trim with its sporty themes will be gone, giving the SE and XSE trims their time to shine. There is also a new XLE trim joining these. The familiar L and LE models are also still there. The big news for trim levels is the unique 50th Anniversary Special Edition. This trim builds on the SE, adding mostly cosmetic changes like badging, black cherry interior accents, and advanced technology.
Toyota Corolla New Features and Styling
Although Toyota hasn't released too many details yet, we know that all 2017 Corolla models now come standard with the backup camera, which was previously just on the LE and higher trims. The XSE trim also seems to have larger wheels, a rear lip spoiler, and darkened headlights. All models see different taillights and headlights from the previous model year, along with a reshaped grille, but these adjustments are minor.
Toyota Corolla Enhanced Safety
In addition to the expansion of the standard rearview camera, the 2017 Toyota Corolla will make it much easier to stay safe. You can now add the Toyota Safety Sense P system to the Corolla, giving you automatic emergency braking including pedestrian detection, automatic high-beam headlights, lane departure warning with assist, and adaptive cruise control. This system should be spreading across the Toyota lineup. The automaker hopes to make it standard on almost all models by the end of 2017.
For the latest information on the 2017 Toyota Corolla, talk to the team at Warrenton Toyota. We can help you become one of the first in Warrenton, Virginia, to own this updated small sedan.
[inventory model="Corolla" type="new"]
Back to Parent Page