Swing Dance For A Good Cause At The Fab 50s Sock Hop! Fundraiser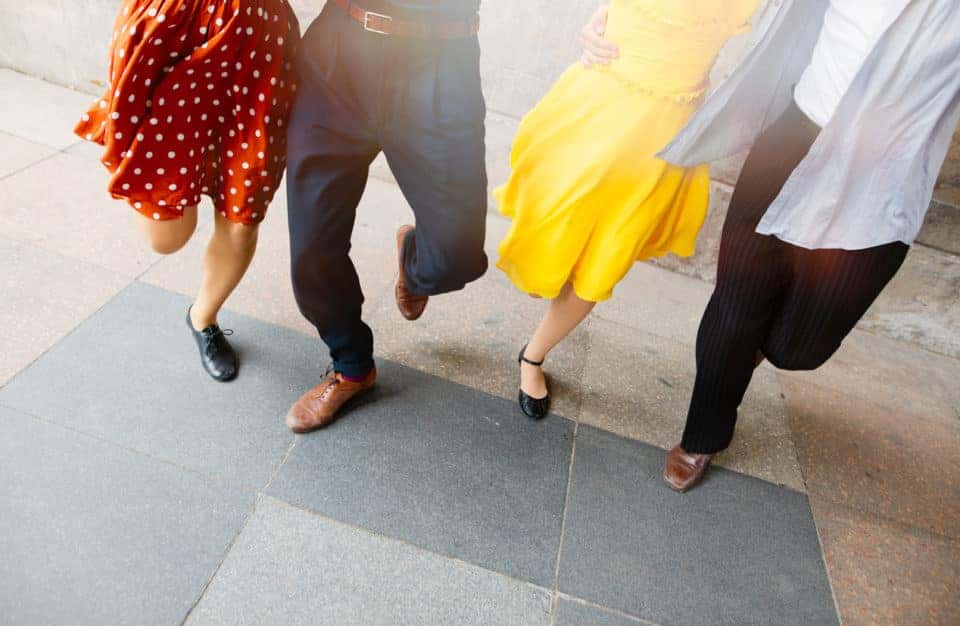 Do you long for the good old days when you could throw on a poodle skirt and dance the night away? You might not have a way to travel back to the 1950s, but you can experience the next best thing by attending the Fab 50s Sock Hop! on March 23 from 7 p.m. to 9:30 p.m. It'll take place at the Fauquier High School, and admission is $10. The money raised will go to the Fauquier High School band and theater programs.
Here's what you need to know about this dance.
Get in the Spirit
You're going to a sock hop, so forget about your normal party clothes. You need to dress the part. Expect to see lots of gals in poodle skirts and saddle shoes, while the guys will saunter in wearing leather jackets. Stop by a local thrift shop to see if you can find some vintage duds for the event.
Can't Dance? No Problem
Afraid to attend because you can't dance? Don't let that keep you away. Dance teacher Valerie Pyle will be on hand to offer complimentary dance lessons. Plus, there will be lots of seats here. If you don't feel like dancing, you can grab a seat and listen to live music. The Silver Tones will be playing your favorite hits from the 50s, so you'll have a great time, even if you aren't on your feet.
The Contests
Have a competitive spirit? You can compete in contests throughout the evening, and they are all free to enter. Show off your hula hooping skills, or put your bubble blowing talent to good use. You can even try to win at the limbo. These contests all have a 50s theme and are sure to generate lots of laughs.
You might also like: Visit The Cold War Museum
And So Much More
There will also be prizes, refreshments, and so much more. You might even get a chance to sing with the band. This event is not to be missed.
You'll have the 1950s on your mind when you attend this event. That is fun for an evening, but you like to stick to the modern era when buying vehicles. Warrenton Toyota in Warrenton, Virginia, has a dealership full of vehicles with your favorite bells and whistles. Head on over before the sock up. You are sure to fall in love with these vehicles.
Back to Parent Page