Enjoy The Smell Of Fall With These Essential Oils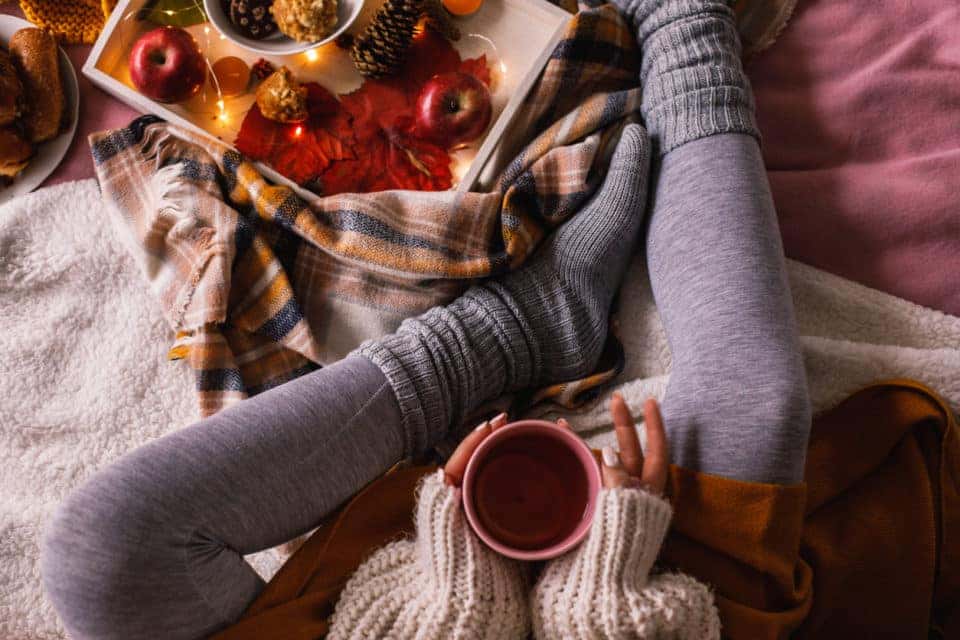 There is a lot to love about fall, but maybe nothing is quite so iconic as its signature fragrances: cinnamon and spice, pumpkin and apple, the slight smokiness of a crisp fall breeze … If you want to fill your home with the essence of autumn, check out some essential oil blends that invite soothing fall scents indoors.
Spicy Scents
For an invigorating aroma that infuses your home with some of the season's best fragrances, try a blend of anise seed, black pepper, cardamom, cassia, cinnamon, coffee, nutmeg, clove, and sage.
Earthy Scents
Clean, fresh, and soothing, a blend of fennel seed, frankincense, ginger, myrrh, patchouli, and vetiver creates an intoxicating appeal.
Woodsy Scents
Evoke the sensation of walking through an autumn forest. A blend of cedarwood, fir needle, cypress, Scotch pine, juniper berry, black spruce, and rosemary will do nicely.
Citrusy Scents
The lively fragrance of citrus invites notes of freshness into your home. Think grapefruit, lemon, lime, Mandarin orange, bergamot, tangerine, and palmarosa.
Try These Blends
Here are a few scent-sational essential oil concoctions you may want to try. Play around with the combinations to find the perfect balance for your preferences and your specific diffuser.
Autumn Air – 4 drops sweet orange essential oil, 3 drops lemon essential oil, 3 drops fir essential oil
Cinnamon Spice – 2 drops orange, 1 drop cinnamon, 1 drop clove, 5 drops vanilla
Fall Wreath – 3 drops peppermint, 3 drops pine or fir, 1 drop eucalyptus, 1 drop tea tree, 2 drops rosemary
Wellness Blend – 2 drops orange, 2 drops clove, 2 drops cinnamon, 2 drops eucalyptus, 2 drops rosemary
Cozy Autumn Blend – 3 drops orange, 3 drops patchouli, 2 drops cinnamon, 2 drops black pepper
Autumn in the Mountains – 4 drops lemon, 3 drops Scotch pine, 2 drops cedarwood, 1 drop rosemary
You might also like: Three Pumpkin Recipes To Try This Fall
Welcome Autumn in a New Car
Let's not forget everyone's favorite scent of all: new car smell! You can indulge your senses every time you get behind the wheel when you buy or lease a new vehicle from Warrenton Toyota. We stock the complete lineup of all your favorite Toyota models as well as a diverse array of high-quality pre-owned vehicles. The best part – every car, truck, and SUV in our inventory is priced to sell, and we offer exciting savings opportunities along the way to ensure our valued customers get the best possible value on their lease or purchase. Click over to our online inventory now and start shopping!
Back to Parent Page