Fly High at DC Skydiving Center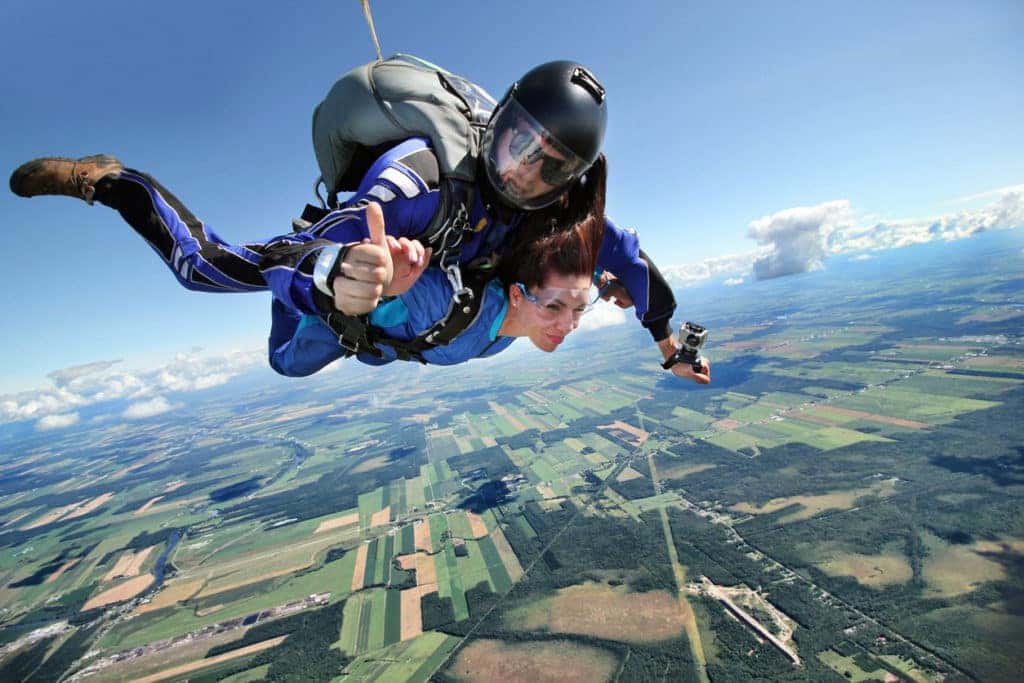 If you've decided to take the plunge, the DC Skydiving Center is the place to go. As someone who's never jumped out of a plane before, you can mark one more thing off your bucket list. You'll go through an informational and safety course before getting strapped to an expert skydiver so that you know what to expect and do.
Because you'll tandem jump, your job is to enjoy the fall while the trained instructor takes care of the important stuff, like getting you down on the ground safely.
Affordable Prices
At the DC Skydiving Center, you'll get to experience the thrill of a lifetime for an affordable price. For tandem skydiving, meaning you're attached to an instructor, you can skydive for just $299 on the weekends if you book online. But you pay cash, you'll pay only $249.
Tandem skydiving during the week costs $220 when booking online and $209 if you pay cash in person. When talking about "cash," that's green money, or a Visa or MasterCard debit or credit card. You can even purchase a skydiving adventure as a gift.
Special Deals
You can also buy a video or photo proving your skydiving adventure. You'll get a discount price if you're military, past or present, or a student. The DC Skydiving Center also sells cold bottled water and T-shirts. If you go with the Priority Jumper Upgrade for just $30, you get that plus more.
Skydiving Criteria
Because skydiving is an extreme sport, you'll have to meet DC Skydiving Center's criteria.
You must be at least 18 years old.
The maximum weight limit is 240 pounds, but if you weigh more, you can talk to someone at the Center to see if you can still skydive since there are some exceptions. If you're more than 200 pounds, there's an additional fee.
You can't bring pets of any kind to the airport for safety purposes.
Any smaller children who come with you must have adult supervision at all times.
Get Your Thrills on the Ground in a New Toyota
After you're back on terra firma, it's time to upgrade your ride to a more exciting model. For the best selection of new, used, and certified pre-owned vehicles in Warrenton, Virginia, call or visit us at Warrenton Toyota. We also have on-site service and financing available.
Back to Parent Page