The Historic Charm of Warrenton, VA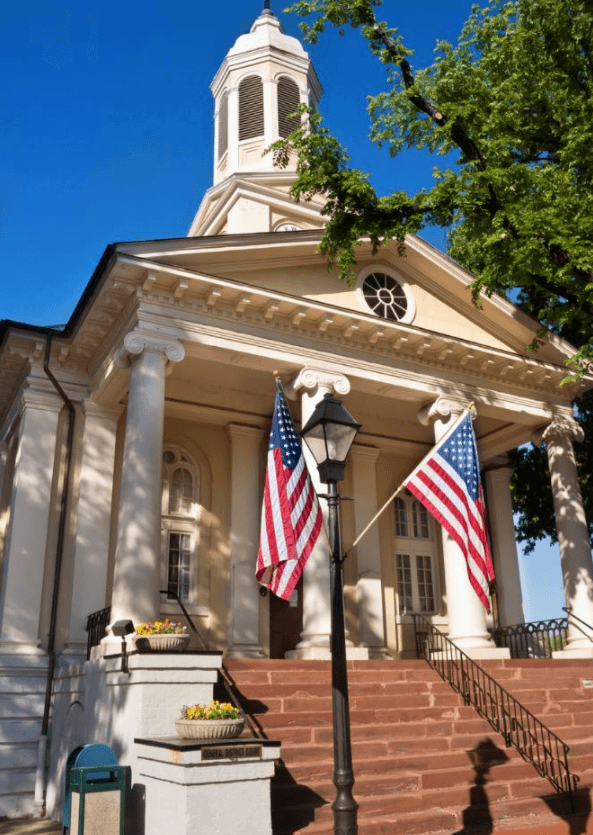 Warrenton, Virginia, Fauquier County with a population at the 2010 census was 9,611. Warrenton is in the Piedmont region of Virginia and is east of the Blue Ridge Mountain Range. Nine miles to the East is the historic Vint Hill Farms military facility. Warrenton is in the horse and wine country of Virginia and a popular getaway destination from Washington D.C.
History of Beginnings
The beginning of what is now Warrenton was started as a crossroads junction of the Falmouth-Winchester and Alexander-Culpepper roads. There was an existing trading post called the Red Store and in the 1790s the Fauquier Courthouse was built.
The Incorporation of Warrenton
The town of Warrenton was incorporated on January 5th, 1810 and was then named after a Revolutionary war hero, General, Joseph Warren. Richard Henry Lee donated the land for the town to build the county seat. One Colonel John S Mosby, returned to Warrenton, after having made raids on the town during the Civil War, to make his home and open a law practice.
Later Events
In 1909 about half of the structures in the town were destroyed by a fire. They stopped the fire from spreading by creating a firebreak in which they set off dynamite which kept the flames from spreading any farther.In 1951 the Warrenton Training Center was established by the federal government. This center is a communication facility for the Central Intelligence Agency. It also, underground, has a relocation bunker that contains the communication infrastructure which supports the continuity of the government should a nuclear attack on Washington be made. In the 1960s they built a bypass around the town attracting restaurants, shopping centers, and gas stations.
The climate in this area is typically hot, and humid summers which make it a subtropical climate and mild to cool winters.
Back to Parent Page