Make Your 2017 Toyota 4Runner the Perfect Camping Vehicle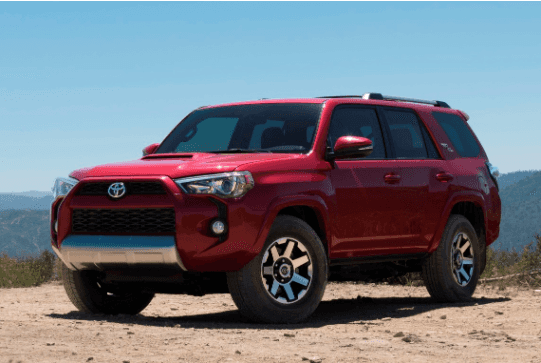 The 4Runner is already a very outdoorsy styled vehicle, and is perfect to take to any location involving dirt roads and big ditches, but there are things you can add to it inside and out to make it even more of a camping vehicle. These upgrades and accessories will make your camping trip more easy and enjoyable.
These floor liners are rough and tough enough to handle whatever may be on the bottom of your camping shoes. They protect your carpeted flooring while also adding a nice edgy touch to the interior.
Add these to your 4Runner for a little extra help getting into the cab. They are slip resistant and useful. These will add a nice touch to your already good looking vehicle.
This tough liner fits perfectly to your cargo space. It can handle any of your camping gear even if it's wet and dirty. Easily clean your cargo area with this waterproof cargo liner. It's just another feature to make your 4Runner even more prepared for the camping life.
These seat covers make your car seats weather proof no matter how dirty they may get. Save the seats in you 4Runner from getting too dirty by investing in these seat covers. You won't regret it!
This front protective bar will not only make your 2017 Toyota 4Runner look more rugged, but will also help it withstand tough roads and brush you might encounter as you venture into the woods. Invest in a Bull Bar and get all the protection you need.
The Most Outdoorsy Look for your 2017 Toyota 4Runner
View all these items and more that can help you get the most out of your camping experience. Also, don't forget to bring your vehicle by Warrenton Toyota for all of your Toyota needs.
[inventory model="4runner" type="new"]
Back to Parent Page