Make It At Home: Pumpkin Spice Latte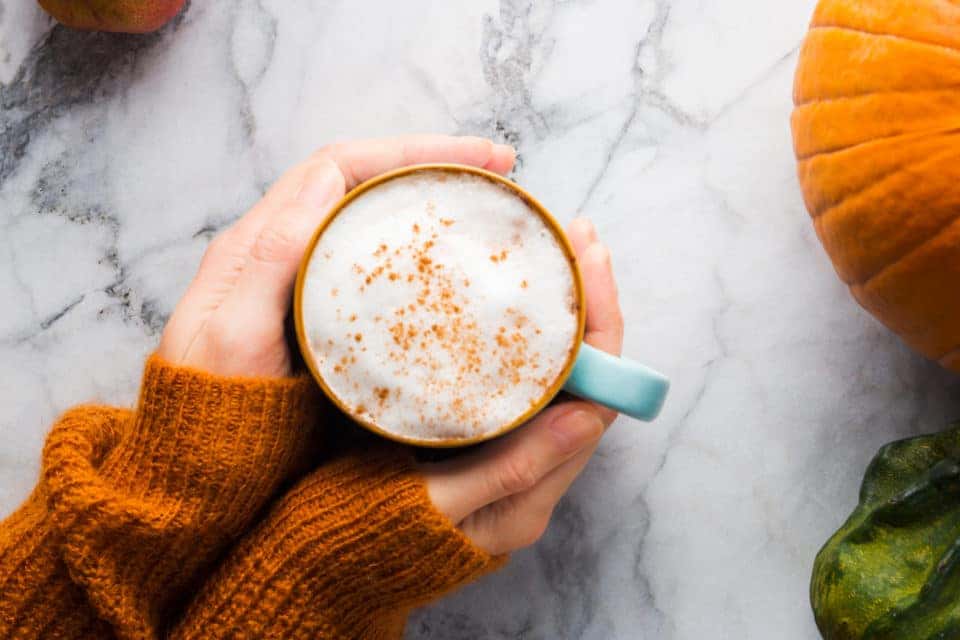 Few things say fall quite like taking a sip of a hot pumpkin spice latte! Whether you're keen on cutting down your to-go coffee budget or just love a good DIY, this at-home pumpkin spice latte recipe is perfect for you.
Tools
Unless you own an espresso machine, you don't need nearly as many tools as coffee shops use to create lattes. In addition to a microwave, you'll need:
Moka Pot, French press, or coffee maker
Milk Frother or whisk
Microwave-safe bowl or measuring cup
Ingredients
To make a pumpkin spice latte at home, you'll want:
3/4 – 1 cup milk
2 tbsp pure pumpkin puree, not pumpkin pie filling
1/4 tsp pumpkin pie spice
1/4 tsp vanilla extract
1/4 cup hot espresso or strong-brewed coffee
Whipped cream
Method
Depending on the coffee maker you have, your brewing method will vary. To get an espresso-like brew, Moka Pots, French presses, Aeropress, and any coffee maker with a concentrated setting will all work for DIY lattes. A note on the milk, if you prefer strong lattes, use 3/4 of a cup. If you prefer milkier lattes, use a whole cup for your pumpkin spice latte.
While your coffee is brewing, combine the milk, pumpkin puree, pumpkin pie spice, and vanilla in a medium microwave-safe bowl or measuring cup. Microwave until the milk is hot, about 1 minute and 30 seconds depending on the wattage of your microwave. When the milk is hot, use a milk frother or a whisk in the milk mixture for about 30 seconds, until frothy. Pour your coffee into a large mug followed by the milk. Top with whipped cream and extra pumpkin pie spice if desired.
You might also like: Tips For Finding The Perfect Pumpkin To Carve
Variations
The base of this recipe – 1/4 strong coffee or espresso + 3/4 – 1 cup frothed milk – allows for variations to your taste and the season. Other delicious fall and winter add-ins include:
2 tablespoons of maple syrup + 1/4 tsp cinnamon
2 tablespoons good chocolate syrup + a few edible peppermint extract drops
2 tablespoons salted caramel
You can also use home lattes as a blank canvas for all of your culinary creativity. Coffee pairs well with many flavors, so get experimenting and see what you like best! When considering mix-ins, it's important to try to use liquid mixes, reductions, and syrups of your favorite flavors to ensure they blend well and leave your lattes smooth.
Back to Parent Page