Tips For Finding The Perfect Pumpkin To Carve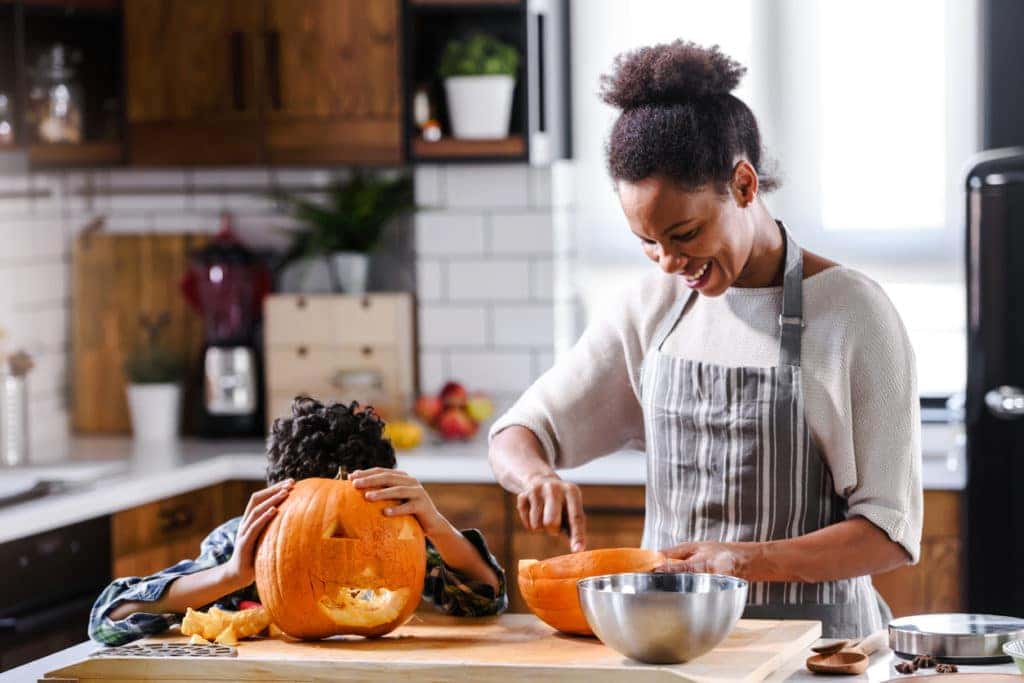 Fall is officially here, and it won't be long before homes are aglow with grinning jack-o'-lanterns and other creative carvings. If you're in search of the perfect pumpkin for your seasonal décor, take these steps to bring home a gorgeous gourd.
Know the Difference
The kind of pumpkin you'd pick for carving is vastly different than the one you would hollow out for making pie. You might have seen signs at a farmer's market or grocery store advertising "pie pumpkins." These pumpkins are typically smaller than the carving variety, and they're packed with more pulp, which makes them the preferred choice for baking. While these pumpkins could technically serve as your next jack-o'-lantern, they're usually fairly thick and not easily carved. Most pumpkin patches should have carving pumpkins available, and these gourds will all have thinner walls and less pulp to make for an easier process from carving to cleanup.
Pick a Winner
As you explore the pumpkin patch (or your local market), there are a few signs and qualities to look out for to help you discern the prize pumpkins from the rest.
First, look out for blemishes that would make carving difficult. A scratch here or there doesn't have to be a deal-breaker, but you'll want a smooth surface for whatever image you want to make, and a bad bruise, cut, or dark spot can interfere with your knife work.
Next, pick up the pumpkin and give it a good tap. Listen for a hollow sound, and then flip it upside down and press against the bottom. If it feels soft, the pumpkin might start spoiling soon.
When you set it down, make sure it can stand flat on its bottom. That will keep it from rocking as you carve, and it will ensure that it looks right on display.
Once you've found the right pumpkin, handle with care! Carry it with a hand underneath, not by the stem.
You might also like: Enjoy A Meal From Denim & Pearls Restaurant
Warrenton Toyota
If you want a real treat with no tricks attached, check out the deals we have waiting for you here in Warrenton. Whether you're interested in an efficient car, a spacious SUV, or even a capable work truck, you're sure to be happy with our selection.
Back to Parent Page