Go Horseback Riding Near Warrenton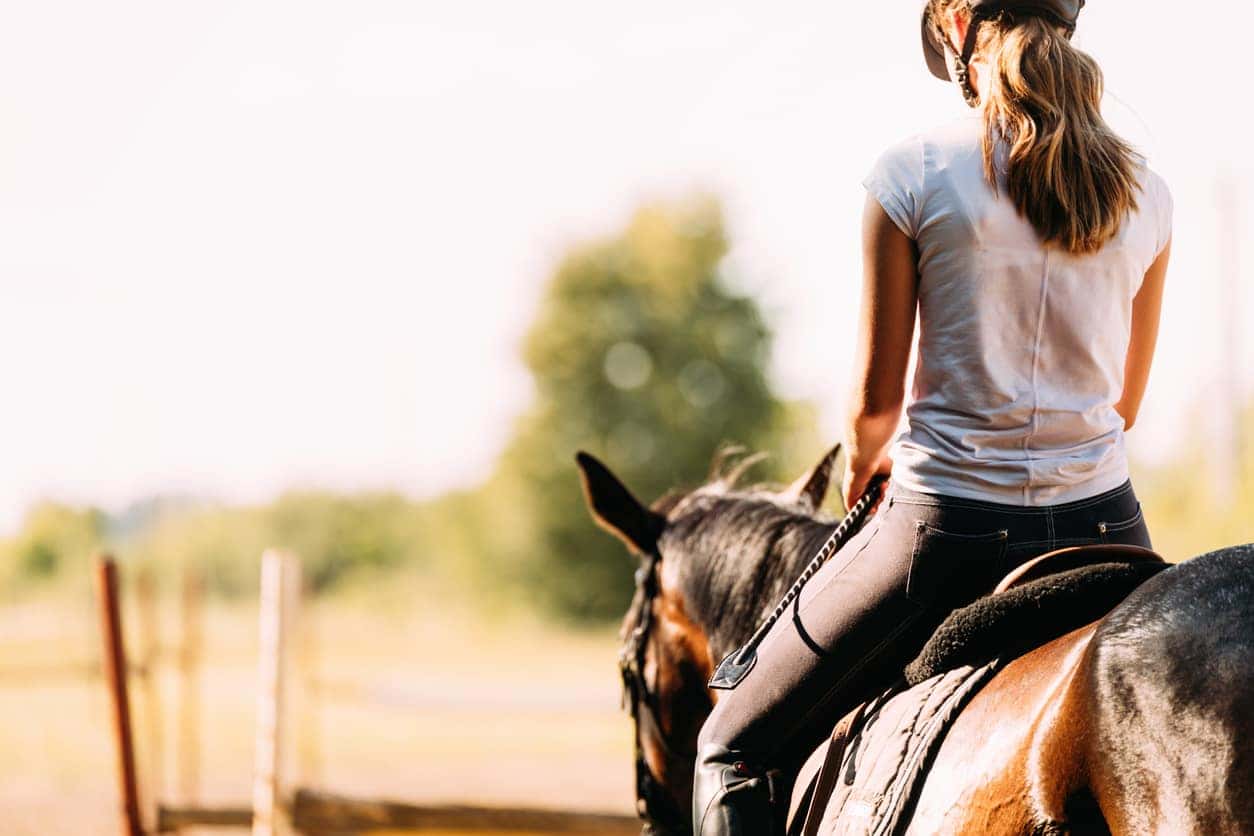 Whether you have a horse or you're just interested in learning to ride horses, Warrenton has several great facilities closeby where you can enjoy the surrounding nature, the horses, and galloping through the wind with your new equine friend.
ACE Equestrian At Historic Ashland Farms
ACE Equestrian is a full-service boarding and training facility in Warrenton, VA and is located at the historic Ashland Farm. They offer a multitude of boarding and riding packages to suit each rider/owner's unique needs. The lessons at ACE are tailored to each rider, and can assist with preparing for a show,  getting more miles on a green horse, or progressing your skills. During the lessons, the ACE team will teach you to be aware of your riding position to ensure it is correct and positively affects your equine partner.
If you own a horse, ACE offers full-service boarding, and you can bundle your lessons in with your boarding costs, too. Boarding amenities include an on-site trainer, miles of hacking, trailer parking, a 75×190 lighted indoor ring, spacious stalls with fans, large paddocks, on-site laundry, an indoor hot and cold wash rack, and more. ACE is conveniently located near Warrenton, ODH, Rappahannock Hunt, and many show venues including the Warrenton Horse Show, Loch Moy Farm, Rosemount Farm, and several others.
Castle Strasburg
Castle Strasburg, which was formerly a golf course, is perfect for first-time riders, casual riders, and seasoned pros alike. You'll be able to ride for the day with the owner, Steven, who has a knack for making everyone feel like family in minutes. After rides, it's not uncommon for visitors to make their own cotton candy, cool down with popsicles, or enjoy a fishing lesson from Steven in the catch-and-release pond on site.
If you're looking for a wedding venue, Castle Strasburg provides the perfect backdrop for romantic, outdoor nuptials. They offer a full suite of wedding planning amenities including day-of coordination, event planning, valet services, event staffing, catering, lighting, and more to make your wedding day special.
You might also like: Find A Sweet Treat Near Warrenton
All New Horsepower
Looking to bring home a vehicle with a lot of horsepower and might? Check out our selection at Warrenton Toyota today! We have work-horse favorites like the Tacoma and the Tundra, off-road-ready SUVs including the RAV4 and the 4Runner, and small-but-mighty cars like the Corolla, Camry, and even the luxurious GR Supra in stock and waiting for you to explore.
Back to Parent Page