Enjoy A Sweet Cup Of Hot Cocoa This Winter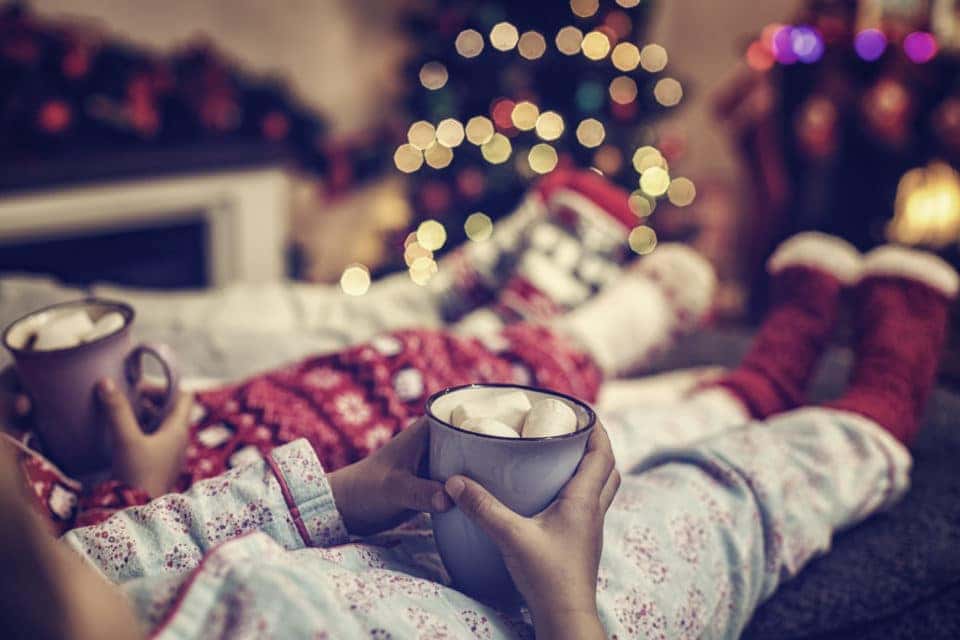 Nothing goes with holiday cheer quite as well as a nice steaming cup of cocoa. But there are much more indulgent (and tastier) ways to enjoy this seasonal treat than by pouring a packet of chocolate-flavored powder into a mug of hot water. If you're looking to up your cocoa game, the following recipes will do the trick. They're easy, quick, rich, and delicious – and they're just what you need to accompany a cozy night in.
Old-Fashioned Hot Chocolate
Start with this outstanding spin on a traditional favorite. Old-Fashioned Hot Chocolate is a delightful concoction of unsweetened chocolate, sugar, whole milk, and vanilla. A pinch of salt intensifies the chocolate flavor, and a garnish of marshmallow fluff or whipped cream is all the jazzing up this delightful beverage needs.
Authentic Mexican Hot Chocolate
If you've never sampled Mexican hot chocolate, you're in for quite a treat. This recipe uses tablets of Mexican table chocolate, which can be found at Mexican supermarkets and some large grocery stores. Blending the flavors of sweet chocolate and spicy cinnamon, this recipe hits all the right notes for an anytime treat.
Spanish Hot Chocolate
A thick, decadent beverage that bears little resemblance to the weak and watery version of your standard packet mix, Spanish Hot Chocolate simply begs for dunking tasty treats for a well-rounded "drinking chocolate" experience. This recipe offers two variations: one that uses milk chocolate and another that uses bittersweet chocolate and sugar to counterbalance the bitterness.
Dutch Hot Chocolate
The Dutch certainly know their chocolate, and that's why they tend to make their own from scratch. This recipe uses dark chocolate chips and Dutch process cocoa to give you layered chocolate flavors as well as whole milk and high-quality whipped cream for a delightfully smooth and satisfying cup.
You might also like: DIY Minimalist Holiday Decor
French Hot Chocolate
This French favorite uses premium semisweet chocolate, water, milk, and sugar to create a mug of pure joy. The use of both water and milk makes this version slightly less decadent than some of the thicker variations, but equally (if not more) delicious.
Back to Parent Page