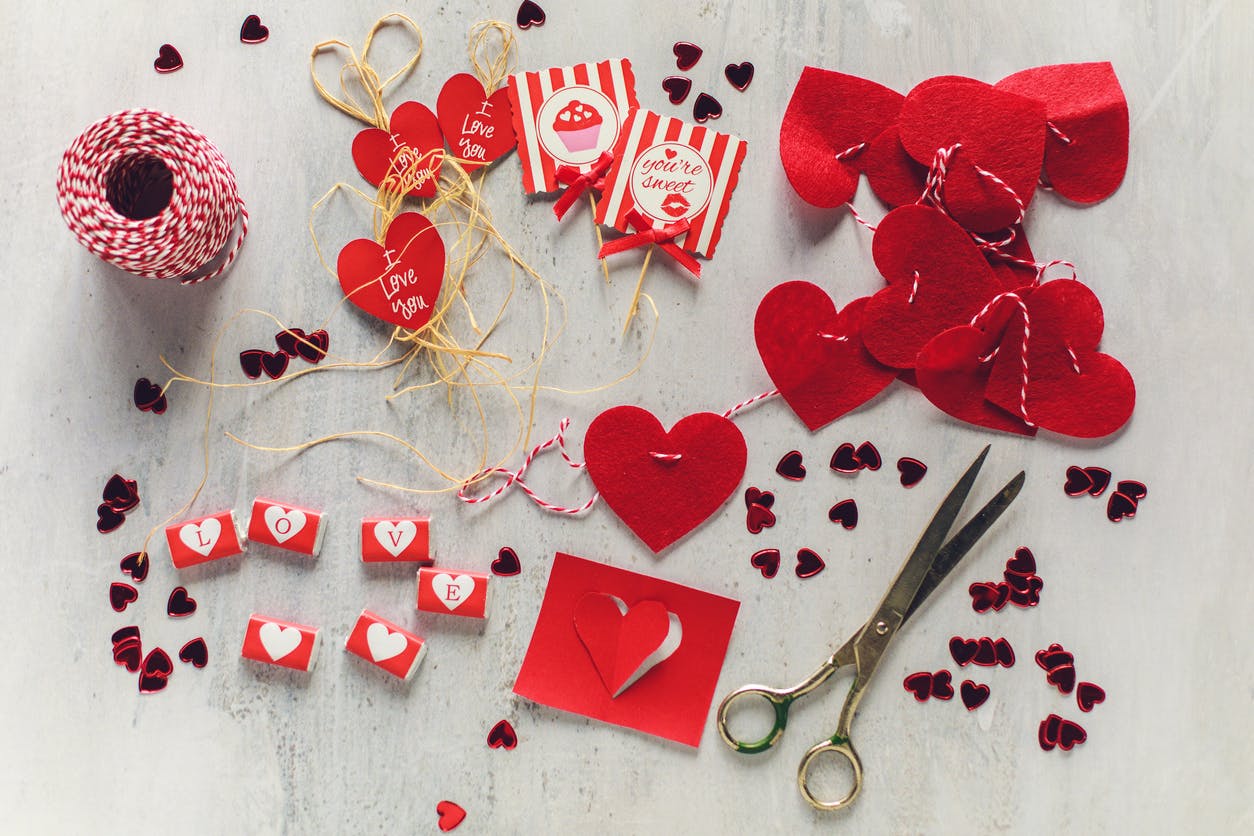 Make An Easy DIY Valentine's Day Card
Valentine's Day is on its way, and it's the perfect time to remind your loved ones how much they mean to you with a hand-crafted gift. If you want to help your family craft their own cards or try your hand at some free-hand drawing, try any of these creative card designs.
The Classic Card
Start simple with the tried-and-true pink and red card stock, then get creative with construction paper and candies. You'll also need glue and scissors, and if you happen to have scallop scissors handy, they will allow you to make more elaborate designs. Use the scissors to cut shapes into the construction paper, varying the size and color to create a layered effect and add some depth. Remember not to use too much glue, as it can dampen the paper and seep through if overly applied. When all the paper is in place, accent the larger hearts by gluing conversation hearts in the center of each one.
A Word Vine
For this hand-drawn card, you'll need a blank white card, as all the color comes from pens, pencils, and watercolor. Choose a thick, sturdy card stock here to ensure that the watercolors won't warp the card as you paint. Start by drawing the outline of a heart in pencil on the front of the card. Next, look up some holiday-fitting words, like acronyms for "love" or affectionate terms in various languages. For more variety, try out different handwriting styles while you write them into the heart with red ink, like cursive and calligraphy. If you have a fountain pen or pen and inkwell, you can even apply different levels of pressure for more dynamic lines and impressions. Throw in some smaller hearts as well to fill in some of the space between words, but leave plenty of blank space inside the heart outline. You'll then fill that space with a vine design, using small detail brushes and green paint for the vines and leaves that will twist and wind around the words.
You might also like: Visit The Warrenton Winter Farmer's Market
Warrenton Toyota
If a great deal can get your heart racing, come see what we have waiting for you at Warrenton Toyota. We know you'll fall in love with a new ride when you explore our new vehicle selection.
Back to Parent Page