Salmon Recipes That Will Knock Your Socks Off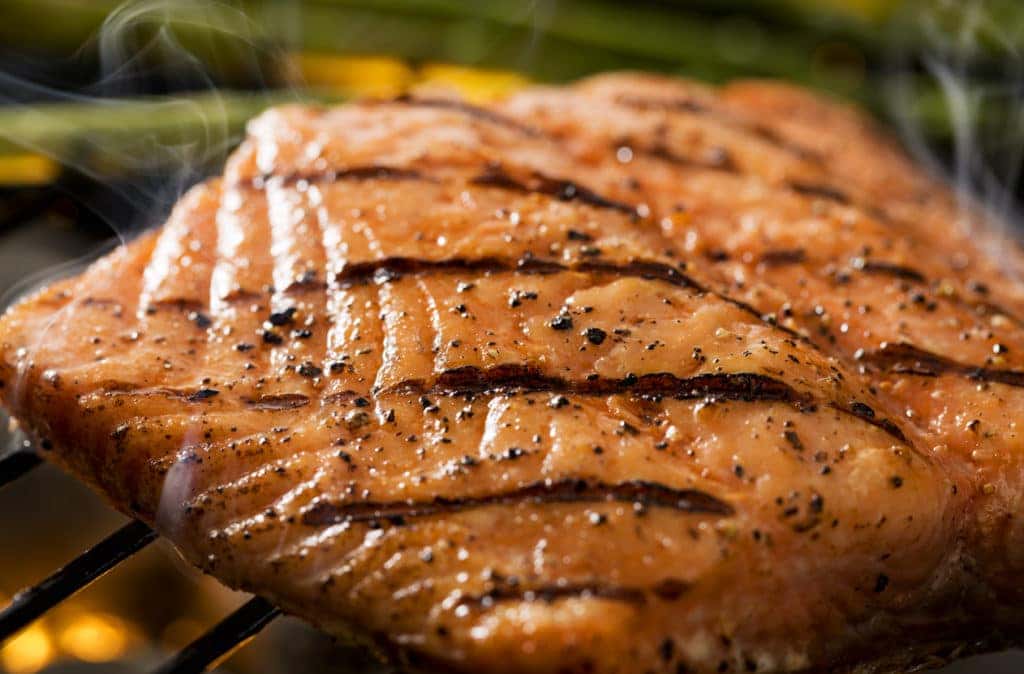 Salmon is an boundlessly versatile fish, and if you're looking for the perfect pescatarian plate, consider these appetizing recipes.
Smoked Salmon Dip
When you want to start things off with a tasty appetizer, you can easily whip together this creamy dip featuring the famously flavorful fish. This smoked salmon dip builds on a base of cream cheese, while sour cream adds body and richness. Smoked salmon makes up the protein, and the fish should be thoroughly minced for easy blending. The dip packs some aromatic bite with a little horseradish, whose strong taste can be balanced with the freshness of dill and lemon juice. Once all the ingredients are mixed together, the dip is ready for chips, crackers, or your favorite vegetables.
Dijon Balsamic Salmon Cakes
Also known as the salmon patty or salmon croquette depending where you look, the salmon cake can be as straightforward or elevated as you want. These Dijon balsamic salmon cakes combine the best of both worlds, and if you don't have canned salmon in your pantry, you can adjust the measurements and improvise with your leftovers. For the filling, bind together the salmon and red peppers with mayonnaise, breadcrumbs, and egg, and flavor the mix with lemon zest and a little vinaigrette. As you form each cake, keep them less than an inch thick, then let them rest up in the freezer for about 10 minutes. When they're firm, dredge them in breadcrumbs, then fry them in olive oil for a few minutes on each side. You'll then need to finish them in the oven, and you can use that time to prep a leafy green salad that would go wonderfully with the rest of that balsamic vinaigrette.
Sweet and Spicy Grilled Salmon
For the main course, season up your grilled salmon with a sweet and spicy Buffalo glaze. To make the sauce, combine brown sugar with your preferred hot sauce and other heat sources like paprika and cayenne powder. A tablespoon of this will be mixed with mayo, chives, onion, and celery for a slaw, while the rest will be used to brush down the salmon while it's on the grill.
You might also like: A DIY Cornhole Set Perfect For Game Nights
Warrenton Toyota
Does finding the right vehicle feel like swimming against the current? It's easy to find a great deal at Warrenton Toyota, so come visit our dealership to browse our new Toyota selection.
Back to Parent Page