It's Spooktacular this Halloween at Fields of Fear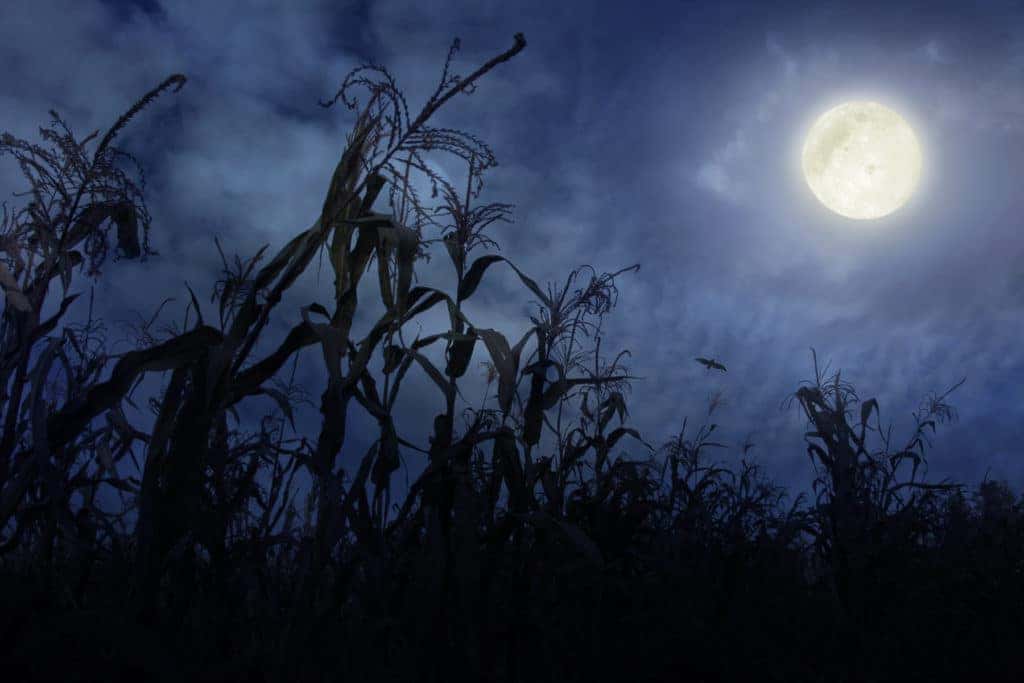 If you love getting in the Halloween spirit, then be sure to plan on visiting the Fields of Fear at Cox Farms. The local farm hosts this spectacular attraction every year, and it will soon be opening for the 2017 season. As always, expect the Fields of Fear to be well worth the drive from Warrenton, Virginia, to nearby Centreville.
Days, Times, and Prices
The Fields of Fear will open up for the 2017 Halloween season on Friday, September 22 and run until Saturday, November 4 with an extra day on Sunday, October 8. Each night, the attraction is open from 7:30 p.m. to 11 p.m., with the last entry of the evening at 10 p.m. Buy your tickets online to make sure you can visit the attractions you want. A basic ticket is just $15 and lets you access the Firegrounds and go on a Dark Side Hayride. A Fear Plus+ Ticket is $20 ($25 on peak nights) and adds your choice of entry for the Cornightmare or The Forest: Black 40. Or, get a Fear Deluxe Ticket for $25 ($30 on peak nights) for an entry for each individual attraction.
Just remember that some tickets may sell out on a given night, so plan ahead. You should also keep in mind that Fields of Fear is scary and it isn't recommended for those under 12 years old. Anyone who is under 14 years of age needs to be with a parent or guardian.
The Firegrounds
The Firegrounds are the main attraction at the Fields of Fear and access is included with every admission. There are tons of blazing fires for visitors to enjoy while socializing. There is plenty of music and dancing along with other entertainment. Go down the six-lane slide or visit Foamhenge for some snacks. You can also visit the dark maze, Nyctophobia, or the coffin simulator for an extra fee.
Dark Side Hayride
The Dark Side Hayride takes you through the Zombie Zoo, where you will see zombies safely behind locked cages. You can also get snacks like kettle corn and drinks.
The Forest: Black 40
For those who love getting scared, a stroll through The Forest: Black 40 is a must. The woods are dark and scary and you will walk more than half a mile.
Fields of Fear Cornightmare
The Cornightmare takes you on a three-quarter-mile walk in a dark cornfield. Along the way, watch out for aliens, bugs, caves, clowns, zombies, and more.
Snacks and More
The Fields of Fear also offers plenty of food for you to buy at various locations throughout the area. You can warm up with hot spiced cider or hot chocolate, or get a soda. Enjoy kettle corn, nachos, hot dogs, cookies, a jumbo soft pretzel, cotton candy, ice cream, and other food items – though maybe not all at once!
While Fields of Fear is certainly scary, a vehicle from Warrenton Toyota leaves nothing to fear. Visit our Warrenton, Virginia, dealership to discover which model is right for you.
http://www.istockphoto.com/photo/spooky-forest-with-full-moon-and-wooden-table-gm607300054-104070897
Back to Parent Page