Toyota Resources For Families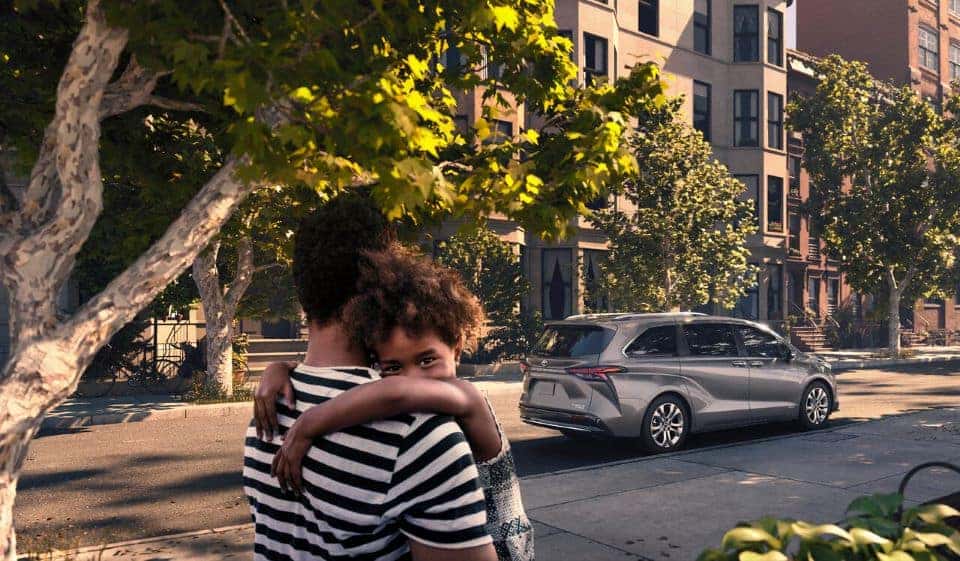 When you drive a Toyota Sienna, you not only get an efficient, spacious, feature-packed minivan to transport your family, you also get a wealth of resources to maximize your experience in the Sienna. With Toyota for Families, you can learn even more about how the Toyota Sienna can serve you.
Car Seat Installation Guides
Keeping your most precious cargo – your kids – safe in the Toyota Sienna is easy. Toyota has provided complete installation guides online in the family resources so that you can get step-by-step instructions for installing car seats. The guide starts by asking which seating configuration your Sienna has, either seven or eight seats. Next, you'll select the side the car seat sits on and which type of car seat you have, either a rear-facing infant/convertible seat, a forward-facing seat, or a booster seat. After that, you'll choose the attachment method between the seats' lower anchors or through the seat belt and if you're using a straight top-tether strap or a v-shaped top-tether strap. Once all of this information has been input, the site will generate the instructions to help you install the seat.
Family-Focused Features
In the family resources, you'll find a video that gives an overview of the features that make the Sienna a great choice for families. You can explore all of the different technology options from the infotainment system to the available rear-seat entertainment options to the Toyota Safety Sense suite. With Toyota Safety Sense, you can relax knowing that your family is protected by a number of advanced driver assistance features ranging from automatic emergency braking to blind-spot monitoring that add an extra layer of protection to the Sienna.
Safety Recalls
Although Toyota vehicles are exceptionally crafted and engineered, there will occasionally be a safety recall on your Toyota vehicle. When this happens, Toyota will make every effort to notify owners of the recall, but you can also use their Safety Recall & Service Campaigns lookup tool to find any recalls or service campaigns that apply to your vehicle.  You'll need your license plate number or 17-digit  VIN number to look up recalls and campaigns.
You might also like: Next Gen Racing: The TRD Camry
Additional Resources at Warrenton Toyota
If you already have a Toyota Sienna, you can bring your vehicle in for regular service at Warrenton Toyota, where we'll help you stay on top of the regularly scheduled maintenance that will keep your Toyota Sienna running for years to come. If you don't already drive a Sienna, visit our dealership to find one of your own! Our team members will help you find the Sienna model that matches what your family needs from a vehicle.
Back to Parent Page