Toyota Tacoma Is Virginia's Favorite Compact Pickup Truck
The Toyota Tacoma is a favorited compact pickup truck that gives its owners more action and more sport. This truck is stylish with off-roading capabilities that take owners to places not all trucks can take them. The design is rugged, the features are plentiful, and the drive is a smooth and powerful one that contributes to the truck's high level of comfort.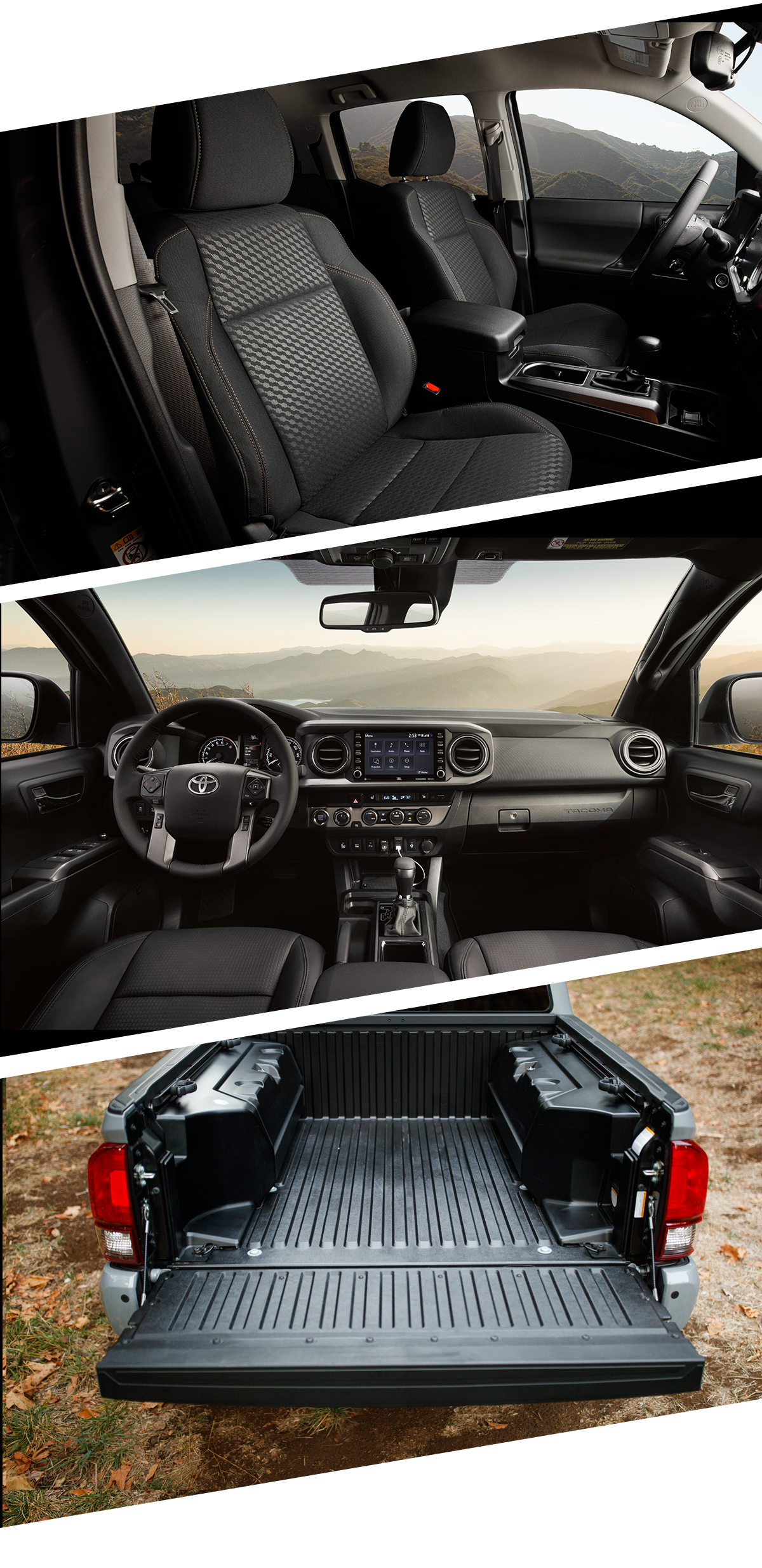 What's New on the 2021 Toyota Tacoma?
For 2021, Toyota has introduced the Tacoma Trail Edition, a limited-production variation based on the SR5 Crew Cab. On the outside, the truck sports black exterior badging and a unique grille styling, along with distinctive 16-inch TRD-inspired wheels on all-terrain tires, plus a 120-volt power outlet and lockable storage unit in the truck bed. On the inside, the Trail Edition features black upholstery with tan stitching, plus all-weather floor mats. This variation is available with your choice of rear- or four-wheel drive.
History of the Toyota Tacoma
The Toyota Tacoma has a history that goes back to 1995. It started as a compact truck but was a midsize truck during its August 2004 to August 2015 second generation. The third generation began in September 2015.
The Tacoma was manufactured as the replacement for the Hilux, which was simply the "Toyota Pickup" in the United States. The purpose of the Tacoma was to improve ride quality, comfort, handling, design, and safety. The goal wasn't necessarily to make the truck more rugged or give it more payload capacity. This truck was the answer to the demands of a U.S. and Canadian pickup market that wanted pickup trucks for more than just towing. At this point, consumers in these markets were using pickup trucks as personal vehicles.
When the Tacoma was increased in size in 2004, it was a bigger and more powerful truck. There were 18 configurations that included three cab styles, two engines, four transmissions, and two bed lengths. Therefore, buyers had many options to choose from. The current generation, which is the third generation, offers many features with a reworked exterior. It is once again a compact truck, but one with a frame that consists of more high-strength steel to make the truck more rigid. Buyers can choose their trim based on the type of terrain they will frequent.
Why Choose Warrenton Toyota?
Are you ready to purchase your new Toyota Tacoma and let it take you to new places? Warrenton Toyota provides you with the customer service and excellent buying experience that you deserve. You will be connected with the Tacoma that meets your needs, wants, and demand for style. Warrenton Toyota has a reputation for providing customers with an unprecedented buying and ownership experience. The entire staff goes above and beyond to exceed customer expectations and industry standards by delivering benefits that can't be found at any other dealership.
After you have made your purchase, you can continue to enjoy the quality Warrenton Toyota experience by contacting our service department and allowing our experts to properly maintain your Tacoma. Visit us in Warrenton, Virginia, today!