See The Lights At ZooLights At The Smithsonian National Zoo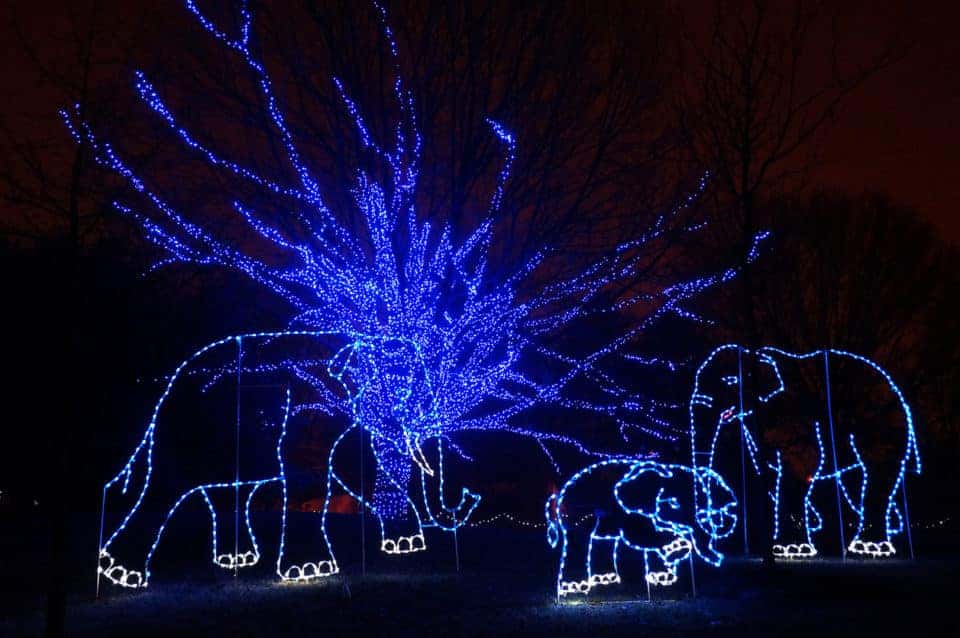 Since its origins in 2006, the National Zoo's ZooLights has been one of the most popular holiday attractions in the Washington, D.C., area. ZooLights is back for its 13th year, and has all of your favorite annual light displays as well as three new attractions!
When Is ZooLights?
ZooLights operates every day (except Christmas Eve, Christmas, and New Year's Eve) from November 29, 2019, to January 1, 2020, from 5 p.m. to 9 p.m. Admission is free, but parking for the event is $25, so taking public transportation is encouraged. You can reach the zoo via the Redline to both the Woodley Park-Zoo and the Cleveland Park stops, as the zoo is located halfway between these stops.
What to Do at ZooLights
In addition to more than 500,000 LED lights, you can enjoy these displays at ZooLights:
New Entre Les Rangs – This luminous light field is award-winning, and resembles a peaceful wheat field. It's interactive and makes for a beautiful Instagram shot.
New Animal Lanterns – Dozens of large, lit-up animal lanterns will be dotted around the zoo, and will feature monkeys, zebras, pandas, elephants, and more.
New Pandamonium: A Virtual Experience – This exhibit will allow guests to don a VR headset and see giant pandas Bei Bei and Bao Bao in an immersive virtual reality experience.
ZooTubes and Zoo Choo-Choo – These tube slides and trains will give guests thrilling rides!
Laser Light Shows – See your favorite animals come to life via laser lights on the outdoor wall of the Elephant Community Center.
Live Performances – There are live performances scheduled for each open night of ZooLights!
While you're enjoying all of the beautiful, glimmering lights, be sure to stop for a bite to eat. This year you'll be able to enjoy BBQ, crepes, gingerbread, pretzels, hot chocolate, adult winter beverages, and more!
You might also like: Grab Some Brunch Near Warrenton
History of the National Zoo
The National Zoo was established in 1886 by William Temple Hornaday, who brought 15 North American species to live on the National Mall for conservation purposes. Frederick Law Olmsted designed the zoo, and it officially opened in 1891. Since the beginning, the National Zoo has been focused on science, education, and conservation. Today, the zoo cares for more than 2,700 animals across 390 species, and welcomes thousands of visitors each year.
Back to Parent Page