2015 Toyota Yaris vs. Nissan Versa Note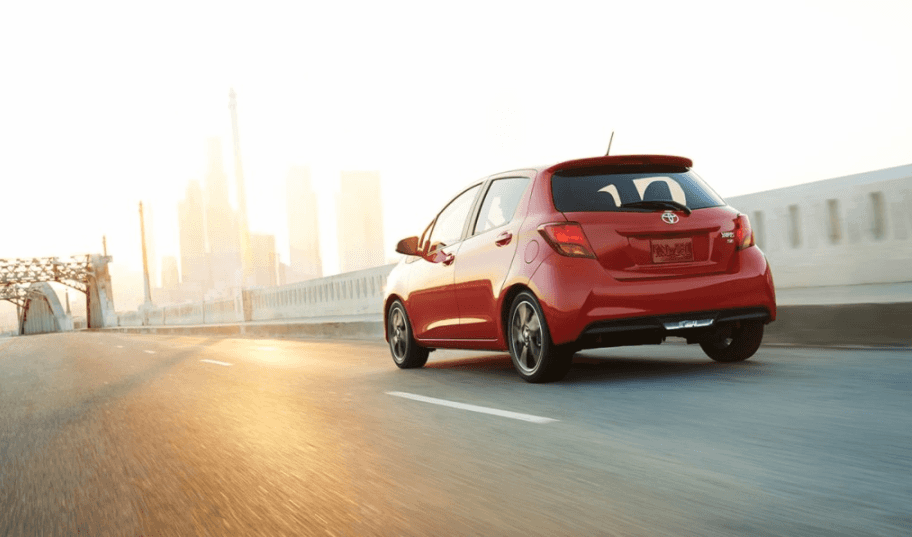 If you're looking for a quick and easy get-around car, then have a look at the Toyota Yaris or the Nissan Versa Note, two very economical, small vehicles that will take you from point A to point B with ease. With either of these vehicles, there is never a need to worry; they are reliable and won't cost you an arm and a leg on fuel, like some other cars on the market.
Toyota Yaris
The Toyota Yaris has projector-beam headlights, a blacked-out grille, and LED Daytime Running Lights, and the sport edition has a spoiler that really trends up the vehicle. You never have to worry when driving the Toyota Yaris, because this compact vehicle has a Bluetooth hands-free phone, music streaming options, and much more. While the Toyota Yaris might look small, there is so much room to store your belongings; you will never feel short on room. Parking will also never be a problem in your Toyota Yaris; since it's so small, you can really park anywhere you need to. Since the Yaris has child safety restraints, it's perfect for a growing family as well.
Nissan Versa Note
The Nissan Versa Note has Available Around View Monitor, which is 4 cameras that project a 360-degree image of your car and displays it on the touchscreen monitor, so you never have to worry about how you're parking. The Nissan Versa Note basically parks itself. The trunk of the Nissan Versa Note has a Divide-N-Hide Adjustable Floor, so you can have some extra cargo space to store your stuff while driving around. The seats also fold down with a 60/40 split, so you can store belongings that take up a little extra space while still allowing someone to sit in the backseat.
Back to Parent Page