What Is the Difference Between the Prius c and Prius v?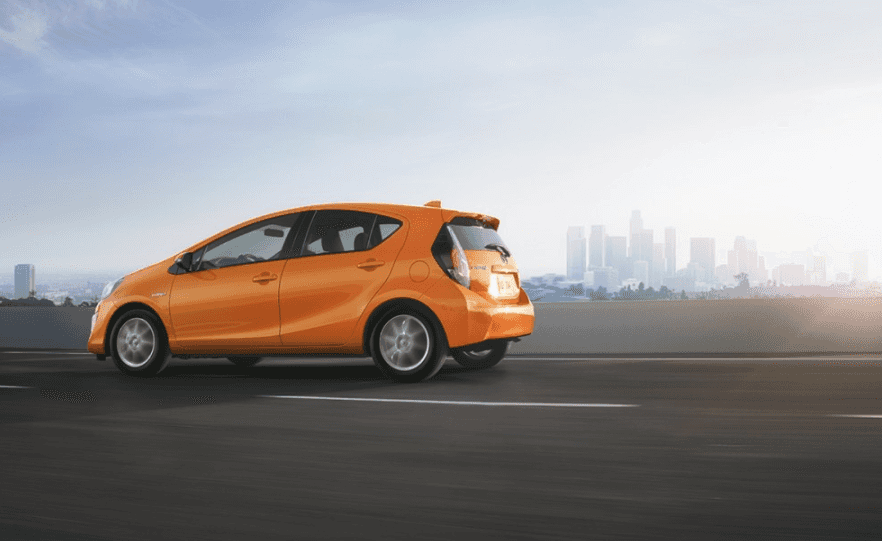 When you think of a hybrid vehicle, it is most likely that the first car that comes to mind is a Prius. The Prius is synonymous with efficiency and environmental consciousness, and it is the best-selling hybrid vehicle in the world.
If you're considering purchasing a Toyota Prius, then you should be aware of the two models, the Prius c and the Prius v, so that you can effectively make your decision.
Prius c
The Prius c is known for being the most affordable of all of the Prius models; it's also great for couples or single people because it's small and easy to use on busy inner-city roads, where you don't have the luxury of a lot of space. The Toyota Prius c is capable of 53 miles per gallon on the highway* – far better than nearly every other hybrid on the market. Something that makes owning a Prius c even cooler is the fact that the car comes in a variety of fun colors, so you'll always stand out on the roads.
Prius v
The Prius v is what you should look at if you need to fit more people in your vehicle. This car is much roomier and makes for the perfect family vehicle. If you're carting around kids and all of their supplies, the Prius v might be the perfect car for you, since it has 34.3 cubic feet of cargo room. So if you've got a hockey player in training in your family, you can fit the player and his or her equipment without any problems.
*2015 EPA-estimated city/highway mileage. Actual mileage will vary.
Back to Parent Page