5 Reasons Virginia Families Need the Toyota Sienna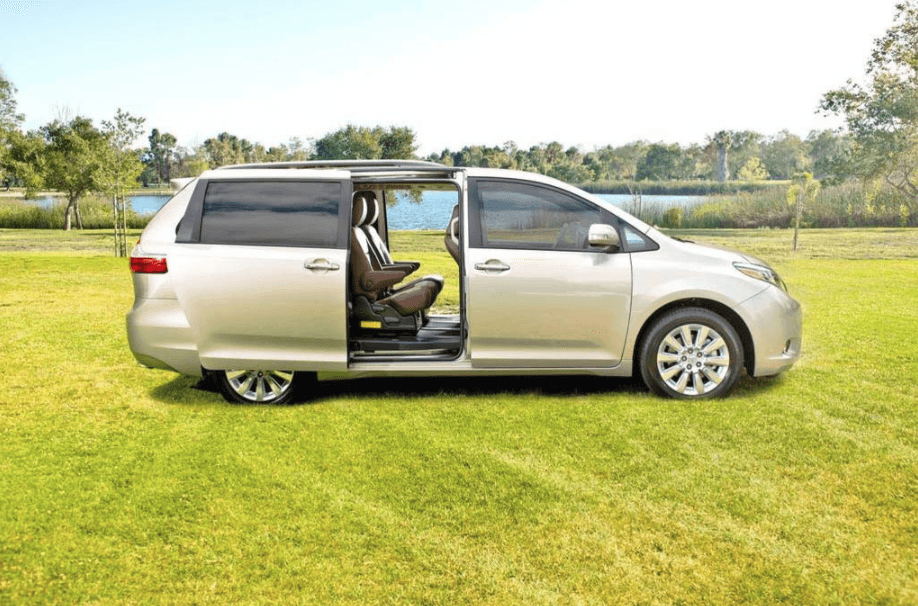 The 2015 Toyota Sienna in Virginia may be considered a minivan, but is much more than that. This vehicle is perfect for Virginia families due to its ability to seat eight passengers and an impressive amount of cargo. There are plenty of reasons to love the Sienna, but here are just a few.
Cargo Space
Even if you leave all three rows of seats in place, the 2015 Toyota Sienna offers your family 39 cubic feet of cargo room, more than enough for your briefcase and all your children's backpacks. When it comes time to move a child to college or buy a big-kid bed for your youngest, simply fold down the second and third row of seats and get a truly impressive 150 cubic feet.
Flexible Seating
Because the Sienna is flexible, it is great for families of all sizes. Whether you want to take your kid and his bike to the park or bring the entire family to a museum, the Sienna lets you adjust cargo space and seating within minutes.
Storage Space
If the 39 to 150 cubic feet of cargo room wasn't enough, there is also hidden space. You'll find a storage compartment built into the cargo space behind the third row. This is the perfect spot for hiding small valuables, like your camera or purse.
Safety
Virginia families always worry about safety when picking a vehicle, but this shouldn't be a concern with the Toyota Sienna. The all-wheel drive gives superior handling in all weather conditions and Safety Connect gives you 24/7 response for emergency and roadside assistance and more. You can also expect eight airbags as standard, the Star Safety System, LATCH anchors, a Pre-Collision System, and more.
Easy-Access Third Row
Some minivans are known for their difficulty in reaching the third row of seats. The Toyota Sienna, however, is easy to get to as the second-row seats tip upward then slide forward, meaning even larger children or adults can make their way to the third row.
The team at Warrenton Toyota in Warrenton, Virginia, can help you put your family first by helping you configure your own 2015 Toyota Sienna.
Back to Parent Page