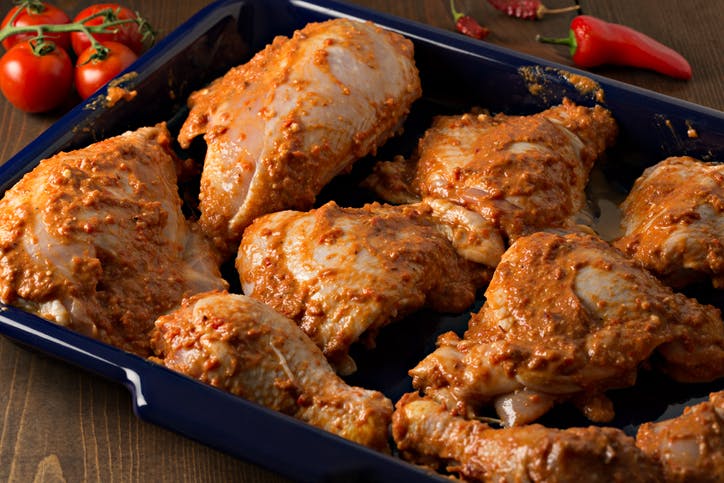 Delicious Chicken Marinades To Try
Spice up how you make your chicken this year by trying these five marinades from Gimme Some Oven! Surprise your family with a new flavor at dinner, prep a marinade you can freeze for later, or enjoy mixing it up in the kitchen. No matter why you try these marinades, they will surely change how you do dinner. Serve with your favorite sides or make a whole new favorite meal!
Enchilada Fun and Pretty Pesto
To make the enchilada marinade, get 3⁄4 cup of chicken broth or vegetable stock, two tablespoons of enchilada seasoning, and two tablespoons of avocado oil. You can substitute the avocado oil for olive oil!
For your pesto, you make one batch of pesto sauce. Gimme Some Oven has a great recipe, for which you will need basil, parmesan, pine nuts, garlic, sea salt, black pepper, and extra-virgin olive oil.
Honey Mustard Must
For your honey mustard, gather ¼ cup of apple cider vinegar, ¼ cup of Dijon mustard, ¼ cup of honey, and ¼ cup of olive oil.
Terrific Teriyaki and Tandoori Marinades
For the teriyaki marinade, you will need ⅓ cup of soy sauce, ⅓ cup of rice wine vinegar, two tablespoons of honey, three tablespoons of peanut oil, one teaspoon of sesame oil, and ½ a teaspoon each of garlic powder and ground ginger. You can also substitute the soy sauce for tamari and the peanut oil for olive oil!
For the tandoori marinade, gather ¾ cup of coconut milk, two tablespoons of olive oil, and two tablespoons of tandoori seasoning.
You might also like: Enjoy Authentic Italian Cuisine!
How to Make and Keep Marinades
Start by whisking together the ingredients from one of the marinades above. Then combine with the chicken in a freezer bag until evenly coated. Then, press out any excess air and seal. You will need ½ cup of marinade per one pound of chicken.
If using immediately, refrigerate for 30 minutes to a day. If you want to freeze, place the chicken packs in the freezer for up to three months. When you are ready to use, place packs in the fridge for 24 hours or in a cold bowl of water in the fridge to speed up the process.
Cook the chicken how you prefer!
Back to Parent Page