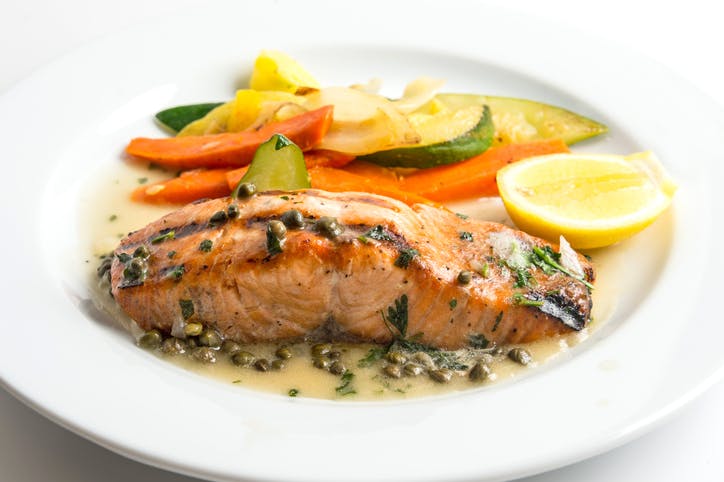 Enjoy Authentic Italian Cuisine!
Just about everyone loves Italian food, but over and over, you hear your friends say how they would love to enjoy authentic Italian cuisine. There are restaurants scattered all over that make the claim and recipes you could follow; but if you want to dine somewhere that truly offers you real Italian dishes, then you need to dine at Café Torino & Bakery.
Café Torino's History
Café Torino is owned by husband and wife, Andrea and Amber Ferrero. Andrea is originally from Torino, Italy. Trained to be a pastry chef, he started working in a local Warrenton restaurant when he moved from Italy back in 1991. This is where he met Amber. Ten years later, Andrea and Amber opened their own restaurant, Café Torino.
The Menu
The Ferreros leave the appetizer and salad portion of the menu to only a select number of essential Italian classics like Fried Calamari, Mussels Marinara, and Caprese Salad. This allows the Ferreros the freedom to be creative with the entrees that they offer their patrons. Without question, there is an assortment of pasta dishes. These include items like Shrimp Torino, Linguine alla Bolognese, and Tortellini Principessa, just to name a few.
Café Torino also provides a variety of seafood and meat dishes. Each dish is paired with your choice of the vegetable of the day as well as a side of penne pasta or garlic mashed potatoes. Dishes that may catch your eye are the Salmon Piccata, Trout Florentine, Chicken Tristina, Veal Basilico, or the Horseradish Crusted Filet Mignon. All the dishes at Café Torino, however, are quite succulent that it may be difficult picking which entrée to order.
You might also like: Enjoy Mouth-Watering Meals At El Agave
Cakes for Your Special Day
With the experience as a pastry chef, Andrea Ferrero can bake a beautiful selection of gourmet cakes for your next event. Whether you are celebrating an anniversary, a wedding, or another special occasion, Café Torino & Bakery can offer a cake to match the occasion.
Back to Parent Page