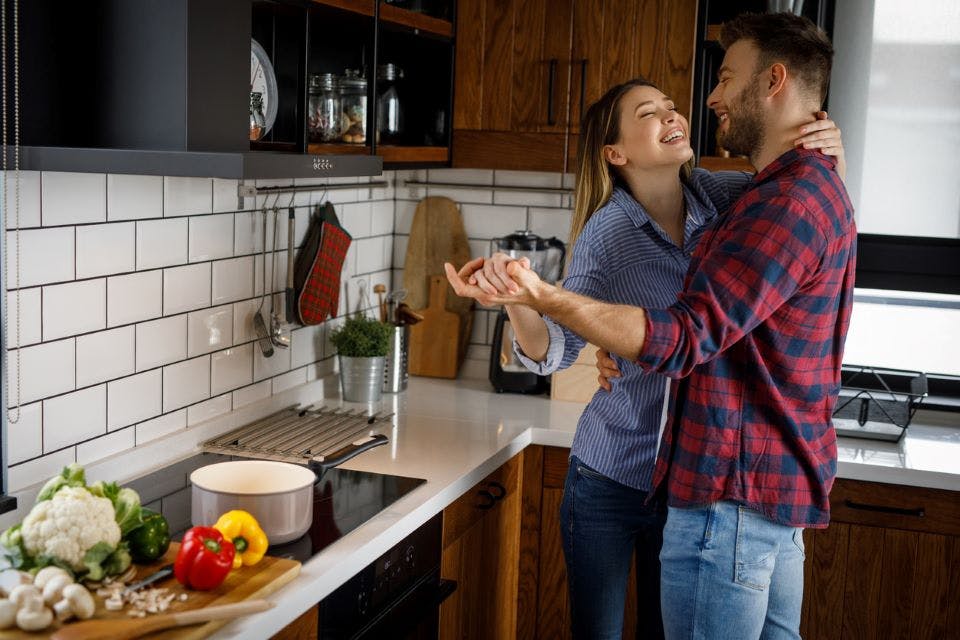 Valentine's Day at Home Ideas
The typical Valentine's Day date is reservations at a fancy restaurant, dinner and a movie, flowers and a box of chocolates. You and your significant other get dressed up and go out somewhere to celebrate your love and affection for one another. Well, you don't have to take your valentine out on the town for them to feel cupid's arrow. You can have a romantic Valentine's Day experience at home with these ideas.
Scavenger Hunt
You can start your Valentine's Day experience early with a scavenger hunt. Get your love a few small gifts and one big gift. Package them up and hide them all around your home. Include clues to where they can find the next gift in each package. To make it an even more romantic part of your Valentine's Day, pick up a stationary set and so you can write mini love letters and place them with each gift.
Cook a Gourmet Meal Together
During your scavenger hunt you can include gifts or clues about the romantic things to come. For example, if you plan to cook a scrumptious meal for together, add a pantry item to one of your packages and a clue about dinner. Or, you can attach a recipe card to the last gift in the scavenger hunt. Later you can bond while you prepare your dinner together. If you're not sure what to cook together, you can explore this list of fun and easy recipes to make from Taste of Home. If you choose a recipe that has a long cook time, make sure to include a yummy starter so your sweetheart isn't starving before the main course.
You might also like: Easy Ways To Keep Your Vehicle Organized
Turn Your Living Room Into a Ballroom
While you wait for your entrée to finish cooking, push your living room furniture out of the way and have a private dance party. One of the perks of dancing at home instead of going out is that you get to pick the music. Crank up the volume on your favorite love songs and dance the night away.
Back to Parent Page