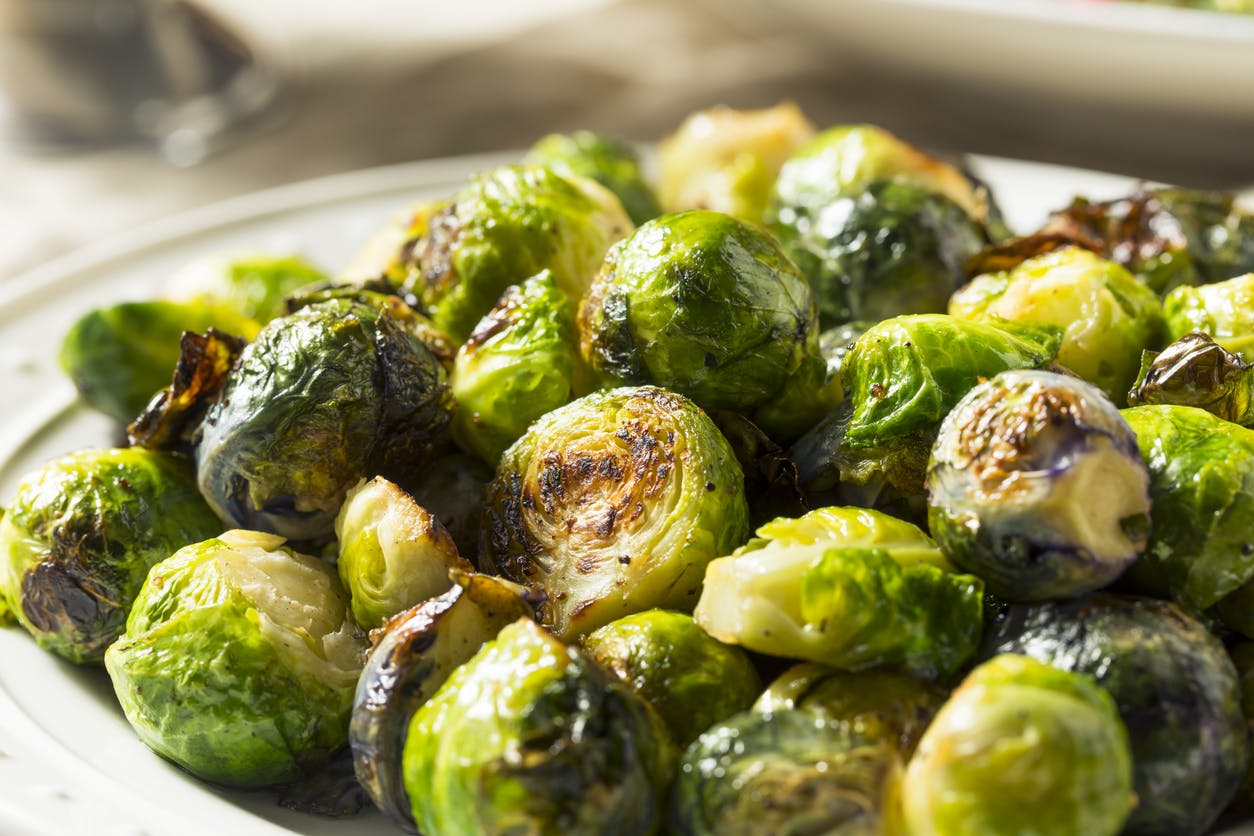 Enjoy Your Holiday Dinner With These Sides
.vce-row-container .vcv-lozad {display: none}
.vce-row-container .vcv-lozad {display: none}
Sure, you have made arrangements to pick up your Christmas ham, but have you decided what you are serving on the side? Lots of preparation and planning goes into a holiday meal, so make it easy with these delicious and festive sides, from creamy potatoes to roasted greens and oven roasted veggies that could pass for macaroni and cheese, you are bound to enjoy these gourmet-worthy recipes.
Christmas Pasta Salad
What's Christmas without a pasta salad? This Christmas mixture is full of red and green ingredients, which is sure to be gorgeous on your holiday table. If you are a major fan of pesto, your taste buds are going to go crazy over the flavor. This side dish will balance out all of the hot
dishes you have on your plate.
Cauliflower-Goat Cheese Gratin
Did someone say cheese? Filled with Monterey Jack, Parmesan, and goat cheese, this Cauliflower-Goat Cheese Gratin dish is a dairy-filled dream. Your guests won't even believe they are eating cauliflower!
Brussel Sprouts with Balsamic and Cranberries
The kids will never turn their nose up to Brussel sprouts again after one generous helping of these greens, covered in Balsamic and cranberries. After broiling this veggie in the oven, it will be crunchy and ready to serve.
Creamed Spinach
Indulge in your steakhouse favorite, Creamed Spinach this holiday. Filled with unsalted butter, all-purpose flour, whole milk, kosher salt, nutmeg, spinach, egg, and ground pepper, this dish will pair perfectly with any holiday meal. If you have leftovers, pull them out of the fridge to eat with crackers.
You might also like: Be Prepared For Any Vehicle Emergency With These Safety Tips
Fondue Mashed Potatoes
Trade your basic mashed potatoes for a true, creamy experience with these Fondue Mashed Potatoes. Oh, and don't forget to load them up with Gruyere cheese.
Hungry for a new ride this holiday season? Head over to Warrenton Toyota in Warrenton, Virginia to explore our diverse inventory of new and pre-owned vehicles. It's not too late to put car keys under the tree this holiday season. Contact us!
Back to Parent Page