Visit The Flying Circus Hot Air Balloon Festival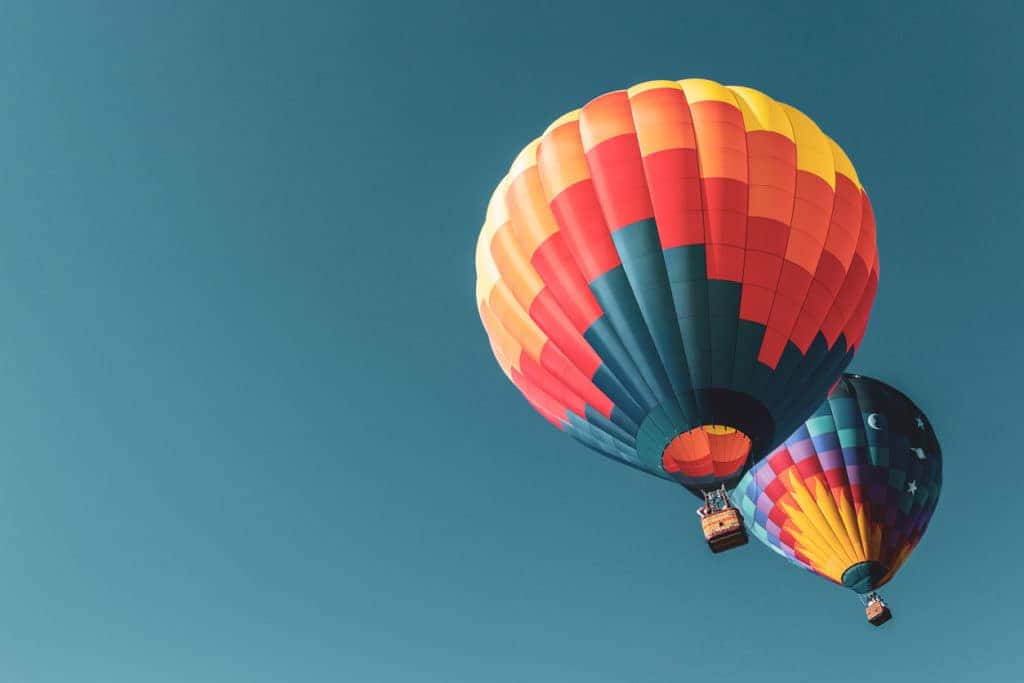 Looking for a super fun August event? Make sure to check out the Hot Air Balloon Festival being hosted by The Flying Circus. To learn more, read below!
Hot Air Balloon Festival
The Hot Air Balloon Festival will be held on August 19-20th, 2017. Hot air balloons will be launched on both Saturday and Sunday! There are two different launch sessions, one early morning 7-9 AM and one in the late afternoon 6-8 PM. The balloons are not able to fly in extremely windy conditions; so most activities are required to take place in the early morning or late afternoon.
If you are interested in taking a spin in a hot air balloon, please The Flying Circus does not sell note balloon rides. Prices must be determined between the balloon pilot and the riders separately. Most baskets will hold two passengers and the pilot. If you have a large group you might want to consider getting a bigger basket as they will hold more people and are less expensive! Mark your calendars – this is an event you do not want to let fly by!
The Flying Circus
If you are interested in attending more events at The Flying Circus, click here to view their schedule. Events run through October, so there is still plenty of time to see an amazing show in the sky!  Interested in going for a ride in an actual aircraft? You are in luck. The Flying Circus has rides available for purchase for several different types of planes. All Aircraft Rides are subject to weather conditions and availability of pilots and aircraft. To view all the different flying options available, click here!
Are you a Scout?
The Flying Circus happily welcomes all Scout troops to enjoy a ride in the sky. To learn more about how to take your Scout troop to The Flying Circus, visit their awesome website! If you and your troop are interested in camping at The Flying Circus, click here to view the Flying Circus Scout Camping Schedule.
Visit Warrenton Toyota Today
On your way home from The Hot Air Balloon Festival at The Flying Circus, make sure to stop by Warrenton Toyota. We have a huge selection of both new and used vehicles for you to choose from, and a friendly sales staff that is always here to help. Make sure to consider Warrenton Toyota for all your service needs. Our quick and efficient service department can handle everything from a simple oil change to tire rotations, to ordering you new parts.  Let us help YOU drive away in the car of your dreams! Come in for a test drive today, or just to speak to one of our auto care experts. We look forward to seeing you soon!
Back to Parent Page